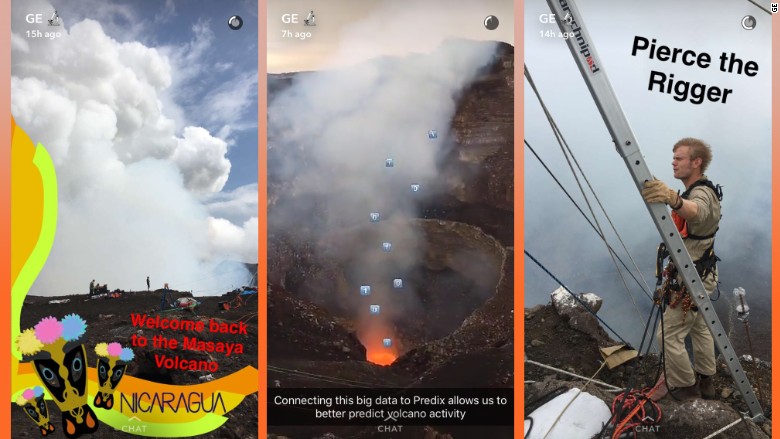 An active volcano in Nicaragua is logging on to the Internet.
An explorer, an energy company, and the local government are teaming up to install a network of around 80 Wi-Fi sensors inside the Masaya volcano. The idea is to create an early warning system before an eruption.
Located just outside of Nicaragua's capital city Managua, the active volcano is a test case for other early detection systems. Each sensor will gather environmental information from 1,200 feet inside the volcano. They'll record gas levels, temperature, gravity and atmospheric pressure data.
Related: Can AI can solve world's biggest problems?
A filmmaker and experienced volcano explorer named Sam Cossman is the expedition leader, working with a team that includes a drone pilot, riggers, and a former astronaut. Cossman and his crew will don special heat-resistant suits and descend into Masaya to install the sensors over the next few weeks.
All the data will be collected in Predix, General Electric's (GE) open-source database, and then made publicly available in raw form and though a website for the general public to enjoy. The sensors are rugged black boxes built to withstand the harsh environment of an active volcano.
The project is being carefully documented and publicized on social media. Images and videos, many shot with drones, will be shared on Snapchat, Twitter (TWTR) and YouTube. Armchair vulcanologists can watch live Facebook (FB) videos of the team installing the sensors inside the volcano.
More than entertainment, the project could help create a system to protect volcano-adjacent communities everywhere. There are around 1,500 possibly active volcanoes around the world, all waiting for their own internet access.