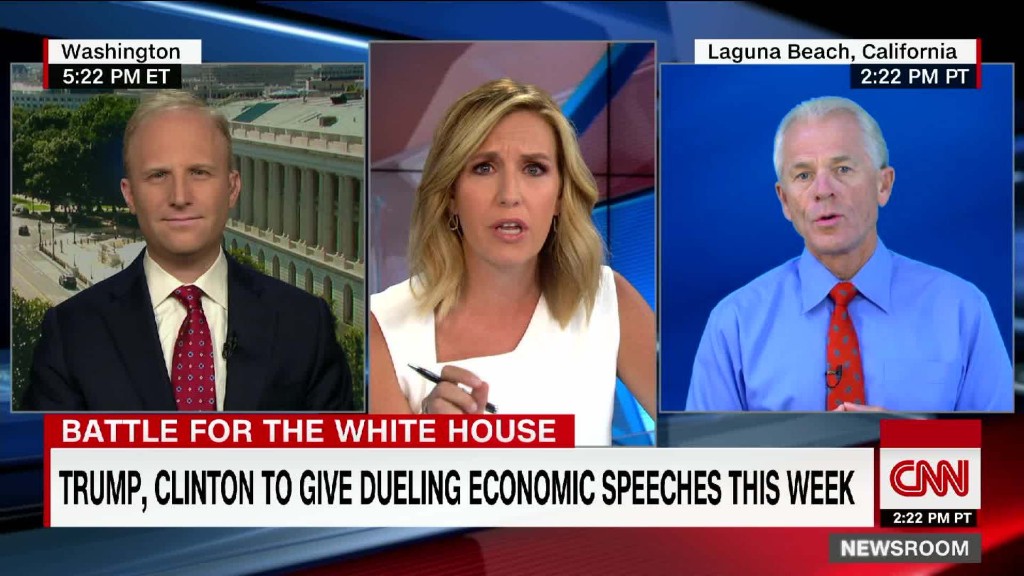 Two members of Donald Trump's economic team on Sunday defended the group's lack of diversity, and one dismissed criticism of the all-male panel as "political correctness."
The Republican nominee on Friday named a group of 13 economic advisers that drew heavily on industry executives in finance and real estate.
On Sunday, economist David Malpass attributed the lack of diversity to how quickly the team was put together.
"The campaign is moving very fast, this is not something that Trump planned to do for a long time. He's not a career politician," Malpass told CNN's Poppy Harlow.
"What we're doing is building very quickly and announcing the details of the economic program in stages," he added.
Malpass, who has held top jobs in the State and Treasury departments, acknowledged research that indicates organizations are well served by diverse leadership. He said diversity is "absolutely a core part of how you make America better and how you make the economy grow faster."
Related: Donald Trump reveals his economic advisers
He said Trump would add more diverse members to his economic team and is open to recommendations.
In a separate CNN interview, economist Peter Navarro said the team was picked to include "tough, smart negotiators."
"The headline should read: 'Trump puts together a brilliant team to help bargain on behalf of the American people,' and instead, we wallow in this muck of political correctness," he said. Trump's presidential team "will have women in it," he added.
Navarro is an economics professor at the University of California, Irvine known for his controversial views on trade policy. He condemns trade agreements like NAFTA for killing jobs and he advocates for using tariffs as a bargaining tool for negotiating new agreements.
Related: 'Without NAFTA, we would be out of business'
Trump is expected to offer his most detailed economic policy proposals in a speech Monday at the Detroit Economic Club.