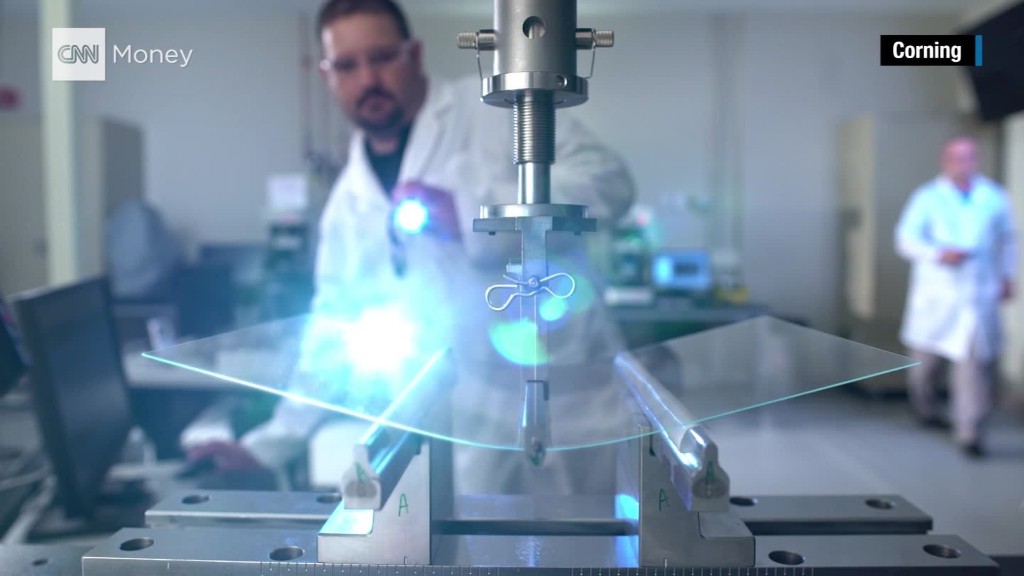 As exciting as it is to get a new phone, the process could always be more convenient.
That's why AT&T (T)is expanding its hand delivery service to six more cities on Tuesday. The on-demand program launched last year in New York and San Francisco.
Through its partnership with Enjoy, a startup that delivers gadgets to customers and shows people how to use them, AT&T will offer customers the choice of getting their phones delivered and set up wherever they want -- at home, in their office, at Starbucks.
The gadget guru, an expert hired by Enjoy, will spend up to an hour teaching customers about their new purchase.
The service is free and can be requested through AT&T's website at checkout. Customers can receive their orders in as little as four hours.
Starting Tuesday, the service will be available in Chicago; Los Angeles; Orange County, California; Dallas, Houston; Miami and Atlanta.
Related: Apple's former head of retail launches Enjoy
Enjoy's cofounder and CEO Ron Johnson believes that this is a "whole new way to buy and experience the world's best tech products."
Johnson was the former head of Apple's retail division and then served as JCPenney's (JCP) CEO.
From those experiences, he's learned which retail mistakes to avoid.
"We're trying not to go too fast," said Johnson. "Things take time."
Nobody visited the Apple genius bar during the first 18 months, he added. It was only in the third year that Apple had to create a reservation system.
"[With Enjoy], we are just slowly, methodically trying to build things for commerce. That's why we're adding cities now," said Johnson. "Our product is this visit."
Related: Sprint now makes house calls to upgrade your cell phone
AT&T's relationship with Enjoy isn't the only example of how carriers are trying to attract and retain customers.
Sprint's Direct 2 You service, which launched last spring, offers a hand delivery and setup service that's similar to AT&T's partnership with Enjoy.
The biggest difference is that Sprint employs its own service reps.
Sprint (S) has also rolled out its service to dozens more metropolitan areas than AT&T has.