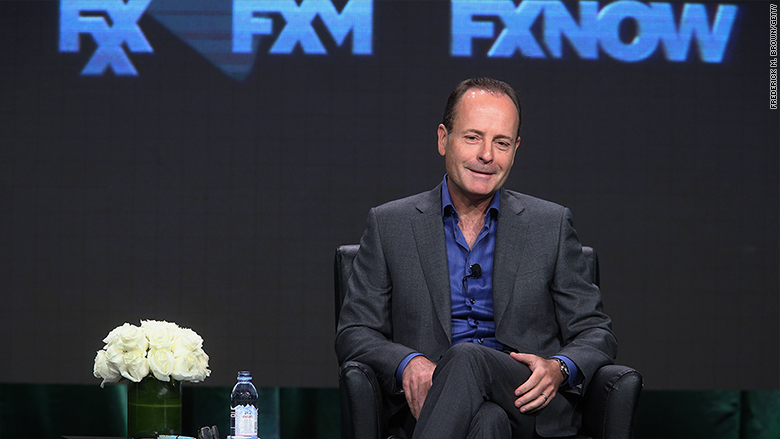 FX CEO John Landgraf admits the network dropped the ball by not hiring more diverse directors for its TV shows in the past, but said he's trying to change that.
Landgraf -- who has a reputation for candor among journalists who cover the television industry -- told reporters Tuesday he was disappointed his network was among those with the smallest number of minority and women directors last year. According to a study by the Directors Guild of America, 88 percent of the network's episodes were directed by white males in the 2014 - 2015 season. When Variety highlighted those numbers in a report last year, Landgraf said it was a wake up call for him.
"I was dismayed to learn that the FX Networks were bringing up the rear rather than leading on this important issue," he told reporters at the Television Critics Association press tour. "In my view, the state of affairs described by [the story] represented a failure of leadership on my part."
Landgraf said he immediately set out to correct the problem.
He wrote to all of the FX showrunners -- who typically play the primary role in hiring episodic directors -- and asked for their help.
Landgraf said he was "truly heartened" by the positive response he received and said they've seen "a dramatic change."
Of the 149 episodic directors hired since Landgraf's call for change, 51 percent have been female and/or "diverse," he said.
"At this point we have already seen many finished episodes made by these directors, so many of whom are new to the FX Networks or to episodic TV, and they have done a fantastic job of upholding extraordinary quality of work we have come to expect from our FX shows and those who run them," Landgraf said.
Landgraf said the quick turnaround at FX "sends a message to our whole industry that it is well past time for change to happen."
He added, "It is only a matter of re-thinking our priorities and of putting in the collective effort for us to make it so."