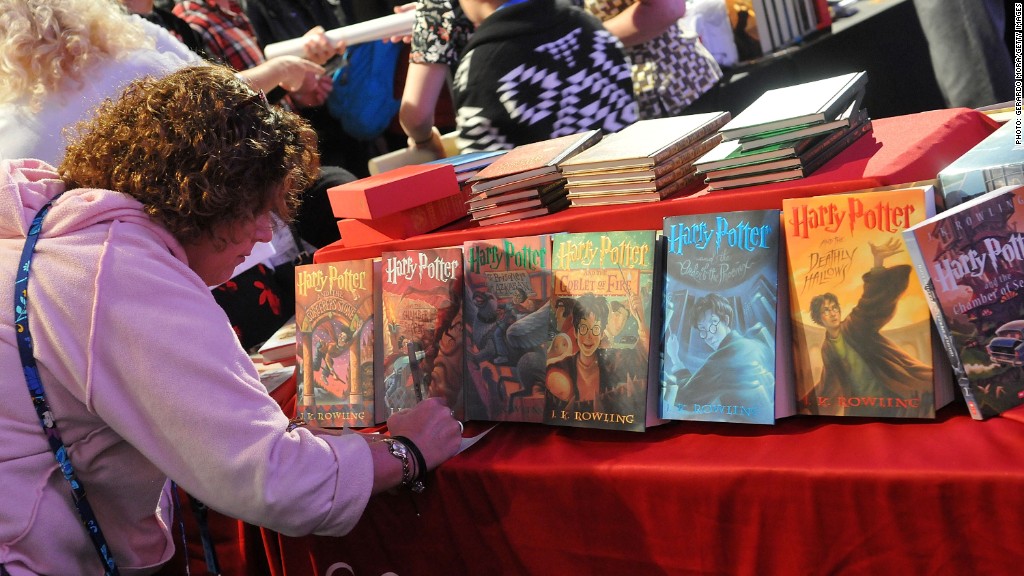 NBCUniversal has struck a magical deal with Warner Bros.
The company has acquired the broadcast and cable TV rights to the eight "Harry Potter" films in the franchise and the forthcoming "Fantastic Beasts" films.
Starting July 1, 2018, the original eight films will be available to air on NBC's broadcast channels as well as its cable channels, USA Network and Syfy.
The cable networks will "bring viewers content that includes extended director's cut versions of the first two Harry Potter films; the 2011 "When Harry Left Hogwarts" featurette; and 3D versions of the last two films in the Harry Potter series," according to a statement from NBCUniversal.
The partnership with Warner Bros. also gives NBCUniversal digital rights to the "Potter" film cannon through April 2025.
Warner Bros. is owned by CNN parent company Time Warner (TWX).
NBCUniversal has been under the "Potter" spell for a while now.
The Wizarding World of Harry Potter at Universal Orlando Resort, Universal Studios Hollywood and Universal Studios Japan, and The Wizarding World of Harry Potter -- Diagon Alley and Hogsmeade at Universal Orlando Resort are popular attractions.
This new venture paves the way for more events tied to both the "Harry Potter" franchise and the upcoming "Fantastic Beasts" film series.
The first film, "Fantastic Beasts and Where to Find Them," arrives in theaters on November 18.