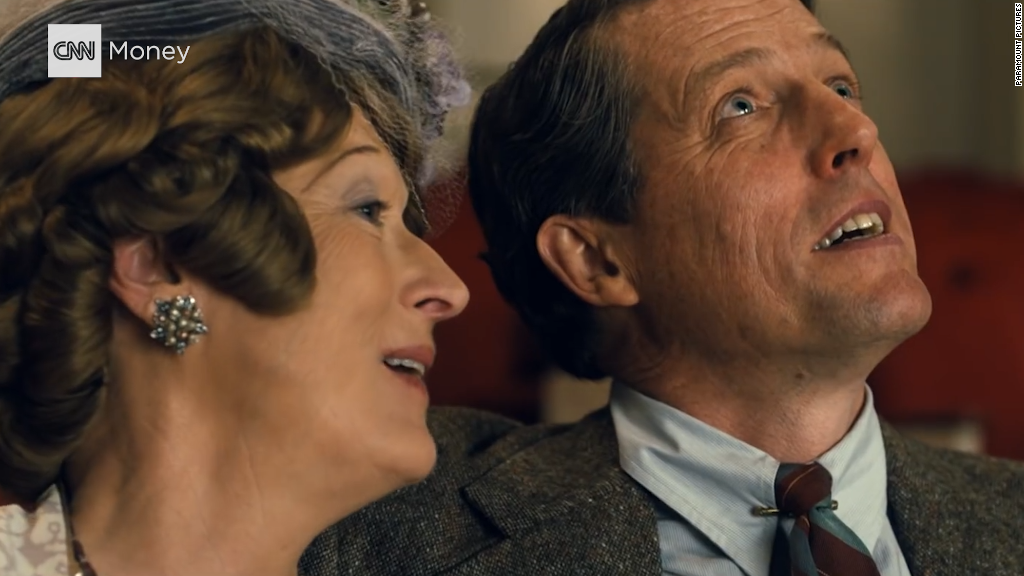 Hugh Grant has a passion besides acting.
The 55-year-old actor has spent the past five years lobbying for stricter press laws in Britain. He's gotten heavily involved with Hacked Off, an organization trying to end unethical practices at British publications.
Grant, speaking to CNNMoney, said this week that he finds it deplorable that certain publications (which he would not name) "live above the law" and that their tactics for getting their stories are unethical.
"It's hard to explain to Americans because you don't have the same situation here for various historical reasons," he said while promoting his new film "Florence Foster Jenkins."
"Some newspapers in Britain have become closer to these kind of mafia families. They wield an incredible power. They choose our governments, they choose our prime ministers and they live above the law."
Related Link: Timeline of UK phone hacking scandal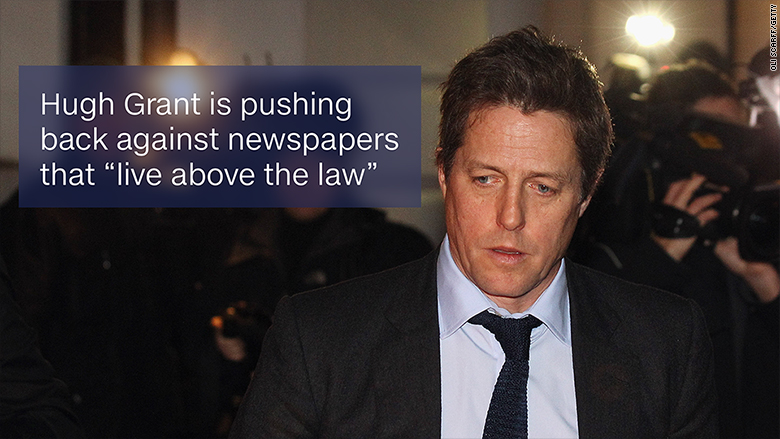 The group was initially formed in 2011 after the phone hacking scandal in the United Kingdom.
Journalists at Rupert Murdoch's British newspapers including News of the World, were accused of hacking into phones of politicians, celebrities (including Grant), murder victims and even the Royal Family. News of the World folded as a result of the scandal and criminal charges were brought against several high-level employees.
As a result, Murdoch's News Corp. paid millions in settlements, including an undisclosed amount to Grant.
David Cameron, the prime minister at the time, launched an investigation and appointed Lord Justice Leveson to look into the practices of the press. In 2012, Leveson recommended how to create a more ethical culture among British journalists.
Grant said there is still work to be done.
"You have a horrible situation where people who have children who've been killed in accidents, killed in war, and these families are horribly harassed and intruded upon for the profit of newspapers," he said. "And that's happened with impunity for decades and my campaign is all about that's got to stop."