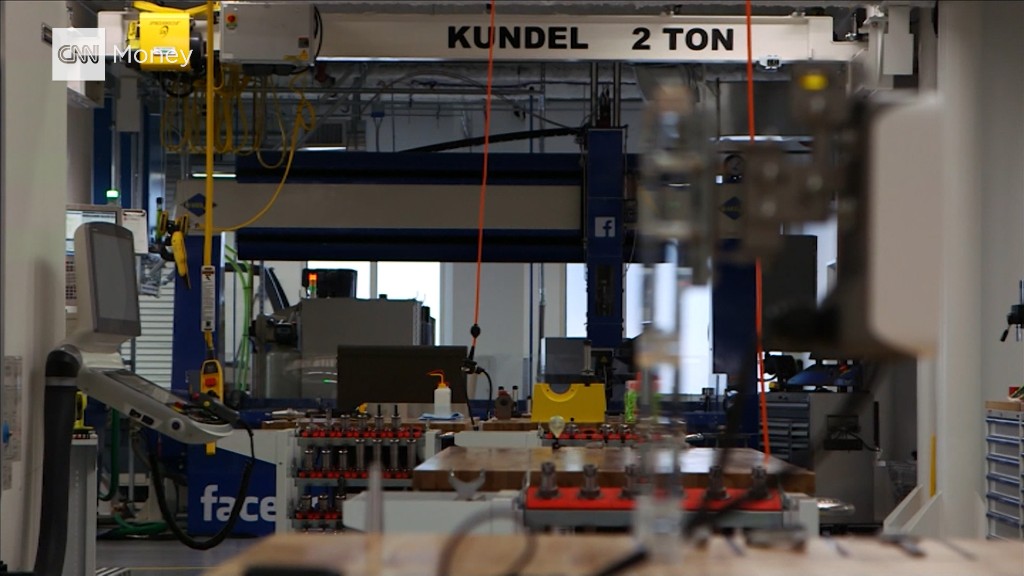 Facebook employees tend to think inside of the box.
That's according to a new study by Good & Co on workplace culture and happiness.
Good & Co is an app for helping people discover their personality type in the workplace and assess how it would fit in a particular company. Cofounder Samar Birwardker described it as a sort of LinkedIn meets eHarmony.
The way that Good & Co collects this information is through quizzes like, "What are your unique strengths?" "How do you come across to others?" and "What's your approach to getting things done?"
In addition to helping people understand their company "fit," Good & Co is gathering a lot of data that can be used to quantify workplace traits and satisfaction levels. It looked at data from more than 4,000 employees over the past two years at five tech companies: IBM (IBM), Facebook (FB), Google (GOOG), Apple (AAPL) and Microsoft (MSFT) to see how the companies compared.
In the study, released Wednesday, it found that Facebook lagged behind the other firms on the innovation front.
Related: Facebook's diversity efforts don't seem to be working
Yes, despite things like its cool new hardware lab, Facebook employees, especially those in managerial roles, ranked last when it came to curiosity and adventurousness.
Employees at Apple and Microsoft ranked highest. Good & Co gauges this based on responses to questions like, "While riding your bike, you find yourself on a road full of stop signs. You: Roll on through OR Completely stop at each one." Responses aren't black and white: Users indicate on a sliding scale where they'd fall between two responses.
"Despite being considered conservative, Microsoft employees are, in a way, much more willing to take risks," Birwardker told CNNMoney. He added that after CEO Satya Nadella took the helm of Microsoft, it started focusing on building a more collaborative and innovative culture, which is reflected in the employee survey.
"Apple and Microsoft, based on factors associated with their ability to innovate, lead more so than Facebook and Google. Facebook has a bit of an innovation problem," he added. "If you tease out the differences, managers at Facebook don't seem to be as empowered as managers at other companies."
Overall, Facebook is still considered to be an organization that values innovation, according to Good & Co's profile page for the company. Facebook did not immediately respond to request for comment.