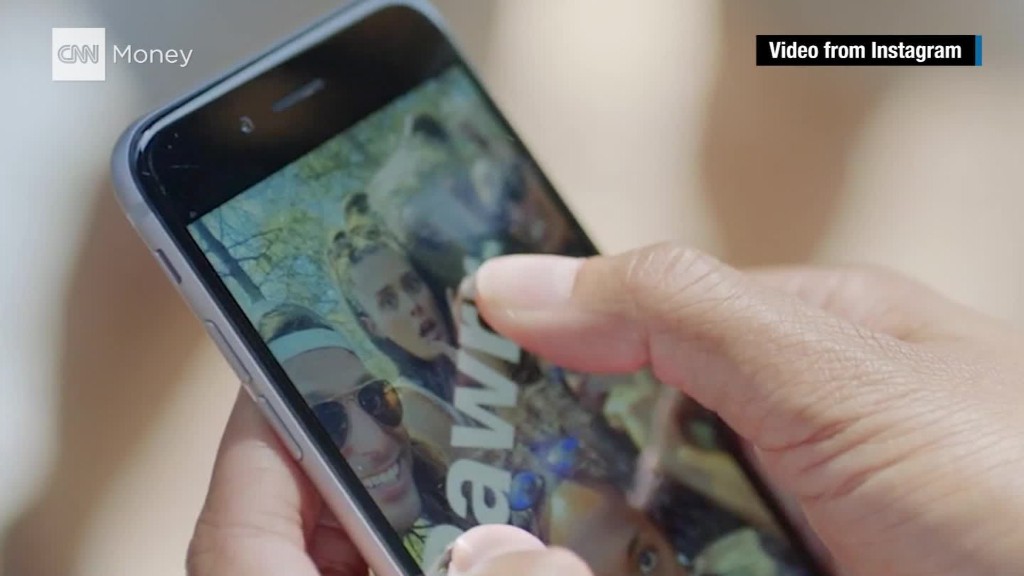 Snapchat is facing criticism once again over a new lens.
The lens, which acts like a digital mask for selfies, includes squinting, smiling eyes and blushing cheeks -- a look some users are calling out as "yellowface." The term is used to describe the act of transforming non-East Asian actors into an East Asian character using makeup.
Snapchat users reacted to the lens, which first appeared on Tuesday, by calling it racist on Twitter (TWTR).
"Why do I get the feeling snapchat is being racist again," one person posted.
"Dear @Snapchat, thanks for the overly-racist new filter..." tweeted another.
The lens has since been pulled from Snapchat's lineup of lenses. It's unclear if it was removed due to the controversy or if it was a limited edition lens (some are featured for one day only).
A Snapchat spokesman confirmed it was no longer available, adding that the lens was meant to be a playful take on anime characters.
A search on Google for "smiley anime characters" yields faces that resemble the lens.
Related: Snapchat's Bob Marley lens sparks 'blackface' outrage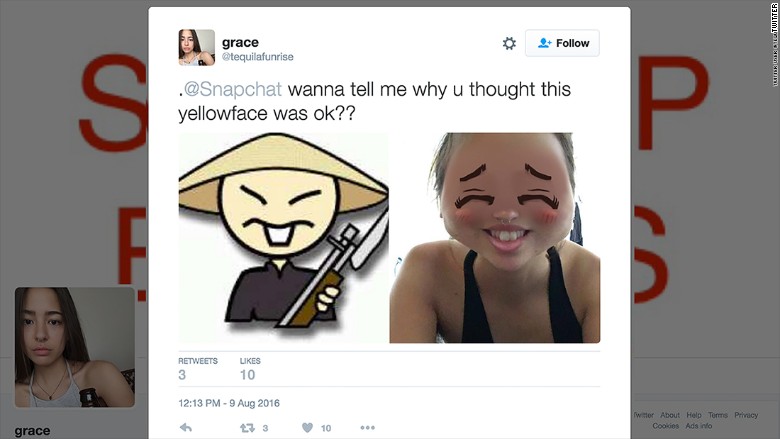 This is the second time in recent months that Snapchat has been criticized for releasing a racially-insensitive lens.
In April, the app featured a Bob Marley lens that placed a digital representation of the artist on top of people's selfies, prompting outcries of "blackface."
Snapchat said at the time that the lens was designed "in partnership with the Bob Marley Estate" as a way to show their appreciation for his music and life.