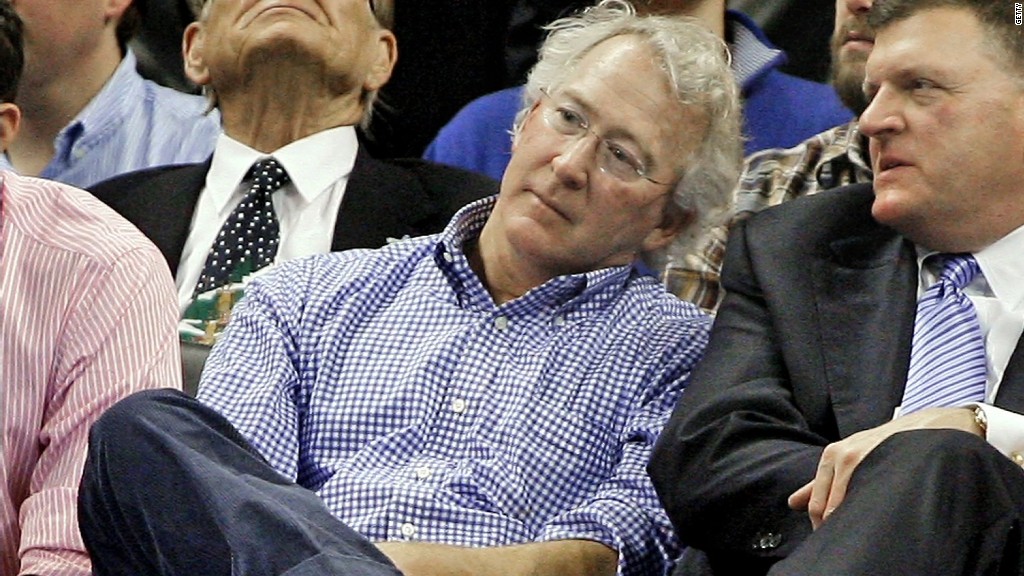 America's shale revolution began in the Barnett Shale fields of North Texas. Now, one of the earliest shale adopters can't wait to escape this money-losing area.
Chesapeake Energy (CHK), the No. 2 U.S. natural gas company, announced a deal this week to unload its entire Barnett Shale portfolio -- for free. Chesapeake won't receive any cash to transfer its 215,000 acres of natural gas assets in the once-prolific Barnett Shale to a Dallas company bankrolled by a private-equity firm.
It's the latest evidence of how the shale boom has created a glut of both oil and natural gas. The dramatic slowdown in drilling in the Barnett Shale made the region a big cash drain for Chesapeake, one of the pioneers of shale in America.
By dumping its Barnett assets, Chesapeake will save up to $300 million a year through 2019.
Related: U.S. energy independence looks 'tantalizingly close'
Chesapeake's push into shale in the early 1990s was led by Aubrey McClendon, the company's founder and former CEO. Earlier this year, McClendon died in a fiery car crash, one day after being indicted for allegedly conspiring to rig the price of oil and gas leases in Oklahoma.
Chesapeake has been hit hard by depressed oil and natural gas prices. Its stock price has crashed by more than 80% over the past two years and the company's credit rating has been downgraded.
Chesapeake has even been forced to quiet bankruptcy fears by working out an agreement with banks.
But Wall Street cheered the latest move, bidding Chesapeake stock 5% higher on Thursday.