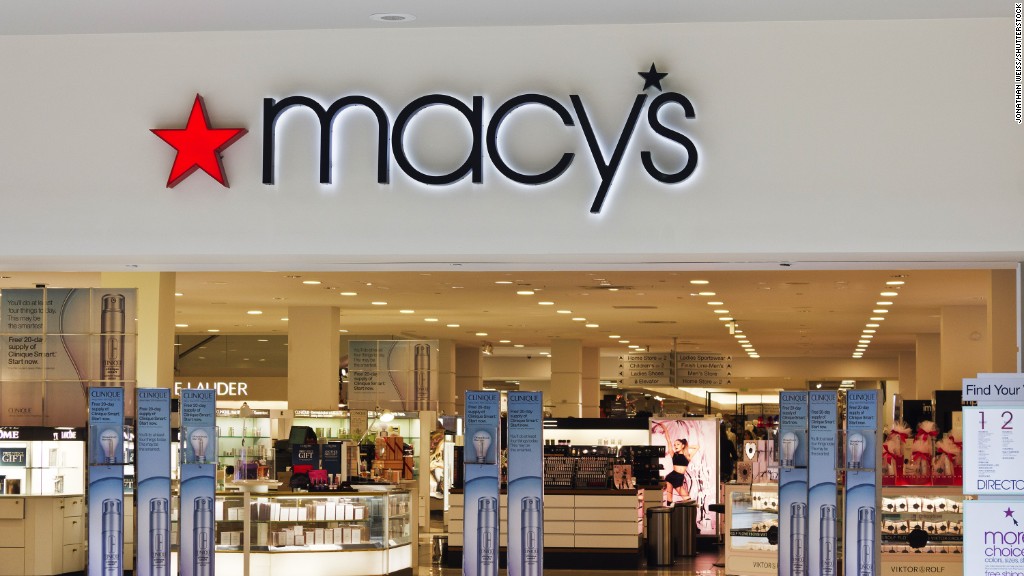 These are tough times for people working at department stores and other big mall-based retailers.
Macy's (M) announced on Thursday that it plans to close 100 stores. The company didn't give any details about how many people would lose their jobs.
But more and more department stores that are mall stalwarts, companies like Macy's, JCPenney (JCP), Sears (SHLD) and Kohl's (KSS), are losing customers -- and laying off workers.
According to figures from job placement firm Challenger, Gray & Christmas, more than 43,600 layoffs have been announced in the retail sector so far this year.
The only two sectors to cut more jobs in 2016 are energy -- due to the massive drop in oil prices over the past two years -- and computers, largely a reflection of layoffs at Microsoft (MSFT), IBM (IBM), Intel (INTC) and other old school tech giants.
Retail's biggest problem is the shift in how -- and where -- people shop. More consumers are shopping online as opposed to at brick and mortar stores.
Related: Macy's closing another 100 stores
"The traditional retail industry in some respects is facing Armageddon. There were far too many stores built," said Mark Cohen, professor and director of retail studies at Columbia Business School.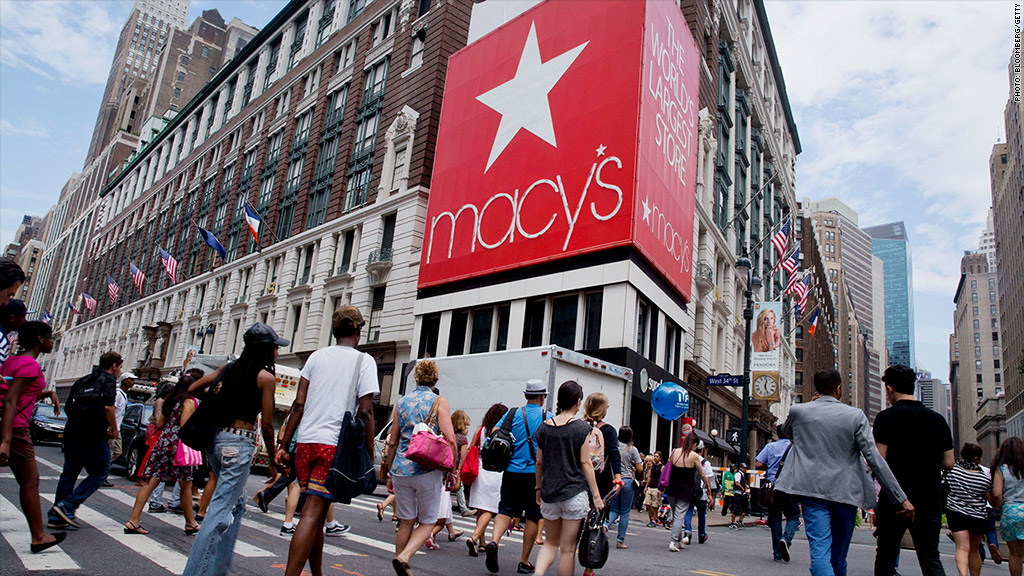 It's no secret that department stores have lost ground to online retail king Amazon. The success of Amazon is a big reason why Walmart just bought hot e-commerce startup Jet.com for more than $3 billion.
Shopping online is an international phenomenon, too. China's Alibaba just reported strong results on Thursday.
But Amazon (AMZN) and Alibaba (BABA) aren't the only reason that Macy's and other traditional retailers are closing up shop and letting employees go -- or going bankrupt, like Sports Authority, Aeropostale and Pacific Sunwear.
Consumers are increasingly interested in bargain hunting. It makes sense given how sluggish the overall economy is.
Discount retailers like TJX (TJX) -- which owns T.J. Maxx and Marshalls -- Ross Stores (ROST), Dollar Tree (DLTR) and Dollar General (DG) are doing well. And Walmart (WMT) is rebounding after a miserable 2015.
Related: More trouble at the mall. Gap sales sink again
Cohen said that more and more retailers are racing to the bottom -- and are being forced to slash prices to attract customers.
"Black Friday starts at Labor Day now," Cohen quipped.
The rise of so-called fast fashion is also eating into sales at department stores, as well as once hot clothing retailers like Abercrombie & Fitch (ANF) and Gap (GPS). Meanwhile, H&M, Zara and Forever 21 are all doing extremely well.
So it may be a mistake to say that all malls are dying -- and that consumers have stopped spending.
Yes, many malls are in trouble, especially in big cities. But malls in the more affluent suburbs are merely evolving. Think of all the malls that now have Apple (AAPL) Stores as big tenants instead of Macy's.
Other retailers outside of the bargain basement realm are still doing extremely well, too. Home Depot (HD) and Lowe's (LOW) are thriving as consumers invest more in sprucing up their home or apartment instead of buying new clothes, toys or handbags.
That's why it's important to take a look at the bigger picture in retail. Even though the loss of nearly 44,000 traditional retail jobs is bad news for the U.S. economy, other retailers are still in hiring mode.
According to the official jobs figures from the government, retailers have added nearly 200,000 jobs this year. This category includes the struggling department stores, but also auto dealers, home improvement chains, supermarkets and "non-store retailers" -- a sub sector that includes Amazon and other e-commerce players.
The non-store retailers have added nearly 15,000 jobs this year. Furniture and home furnishing stores have added almost 17,000 jobs. Electronics stores have added more than 4,500 jobs.
Related: Why Americans are no longer shopping til they drop
The overall retail business isn't going the way of the dinosaur or dodo. But some retailers are.
"The retail business is not dead, but some legacy retailers are dying," Columbia's Cohen said.