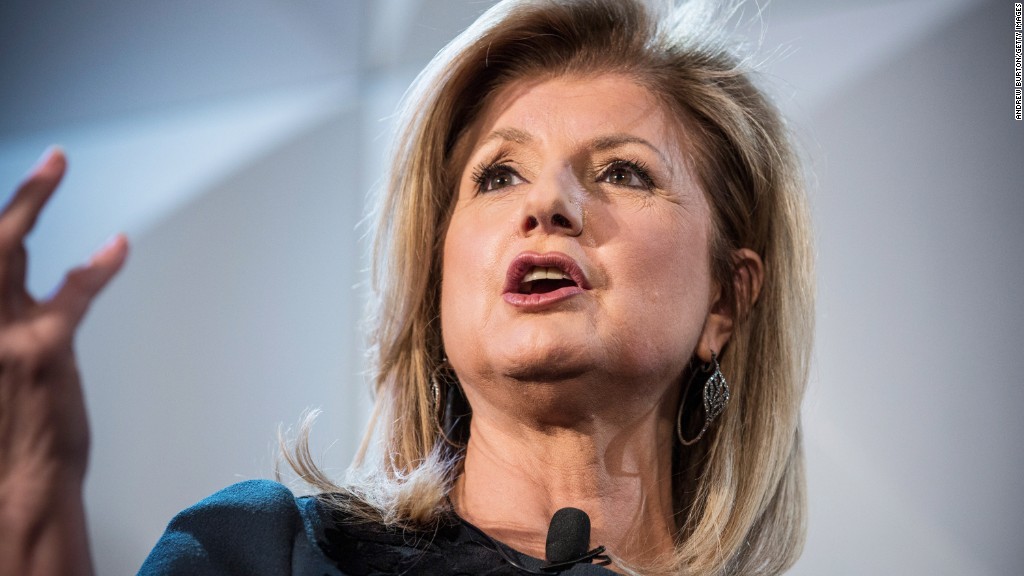 Arianna Huffington is stepping down from the website she co-founded a decade ago, The Huffington Post.
Huffington said the new health and wellness company she is launching, Thrive Global, demands her full-time attention. Thrive will start in November.
When her plans for Thrive were first reported in June, Huffington told staffers, "my primary focus will remain on The Huffington Post, with no change to my current role."
She told The Wall Street Journal on Thursday that "I really thought I could do both, but as we started building it up, I realized that it really needed my full attention."
She echoed that message in a goodbye note to Huffington Post staffers.
"Building something from scratch doesn't become easier or less challenging just because you've done it before. There is only one way to do it: with your full attention and all your heart," she wrote.
Related: 15 Questions with Arianna Huffington
The Huffington Post is owned by AOL. Huffington occasionally clashed with AOL management, including CEO Tim Armstrong, and there have been repeated stories over the years about a possible spinoff of the website.
But it remained inside AOL, and it is about to go through some significant changes. AOL's parent company, Verizon (VZ), is buying Yahoo (YHOO), which overlaps in some ways with AOL and The Huffington Post. It is unclear how the Yahoo, AOL and Huffington Post brands will be integrated once the sale is complete.
"This was inevitable" once the Yahoo deal happened, said a former top editor.
Armstrong said in a press release on Thursday that "AOL and Verizon are committed to continuing" the growth of The Huffington Post and "the groundbreaking work Arianna pioneered."