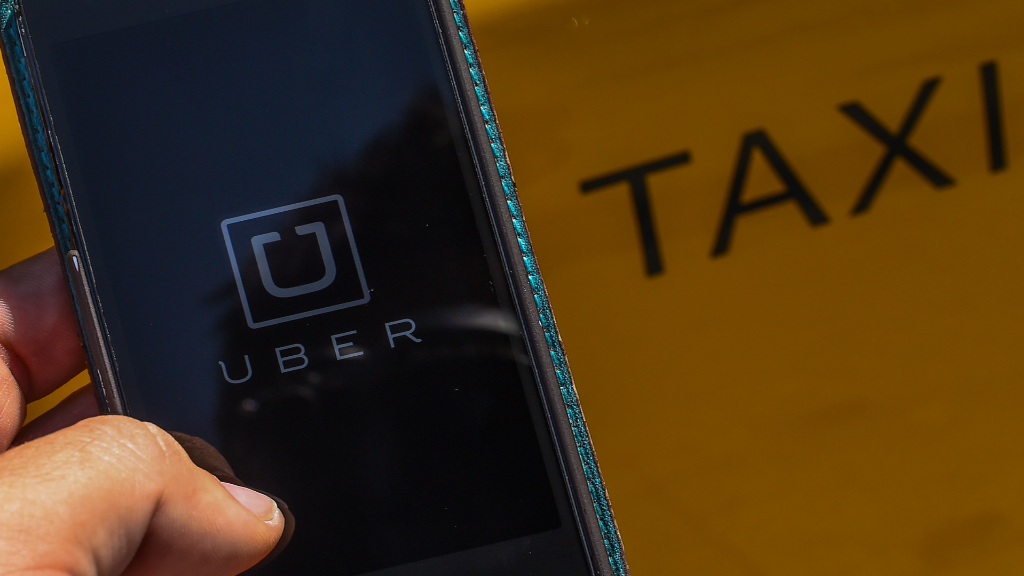 Since its launch in 2009, Uber has been juggling a nonstop barrage of lawsuits from governments, drivers, passengers and competitors. Some have been settled out of court while others have dragged on indeterminably.
In the U.S., there are more than 70 pending federal suits against the company and many more in state courts. There are also battles taking places in governments and courts around the world. Even with an estimated value of more than $60 billion, those billable hours have to be taking a toll as Uber expands to more than 400 cities around the world.
Drivers vs. Uber
It's of the biggest battles Uber has been fighting since it launched. The company says full- and part-time drivers who ferry passengers around are not employees, but contractors -- and that factors into a large number of ongoing lawsuits.
In case you can't keep track of all of Uber's challenges -- and you're not alone -- here's a closer look at some of the most significant and controversial lawsuits the company currently faces in the U.S.
Employee benefits
In one of the biggest ongoing class action lawsuits, drivers have accused Uber of misclassifying them as contractors when they're actually treated as employees.
Lawyers for California and Massachusetts drivers in the case reached a tentative $100 million settlement earlier this year that would not change drivers' statuses, but would add certain protections and allow them to solicit tips. The settlement has not been approved and a number of drivers' groups are unhappy with the deal. Only drivers in Massachusetts and California would be eligible for the payout, but drivers across the U.S. would gain new termination protections.
Related: News anchor quits to become a Lyft driver
The New York Taxi Workers Alliance, a union representing 5,000 Uber drivers, filed a suit in federal court against Uber on behalf of 10 drivers for misclassification. That proposed class action suit claims drivers are employees and therefor eligible for minimum wage, overtime and expense reimbursement.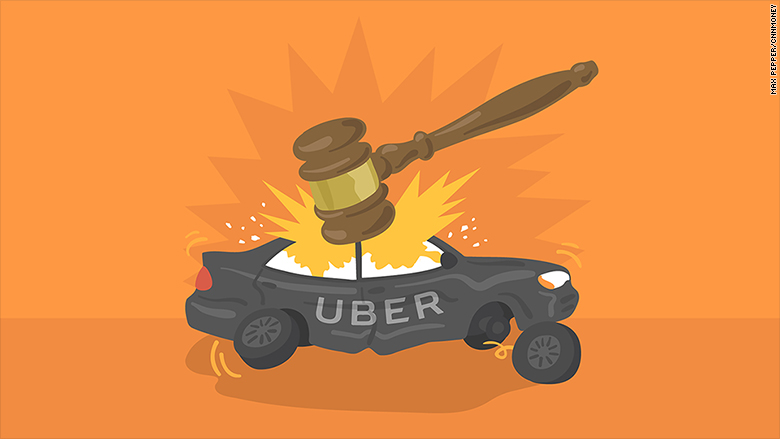 Termination
In Austin, Texas, multiple drivers are suing Uber and Lyft for back pay and benefits after the companies abruptly stopped service in the city. When the ride-sharing companies lost a vote that would have required stricter background checks, they ceased service in the city a day later. Drivers claim they should have received more notice and are asking for back pay and benefits.
Passengers vs. Uber
Insisting drivers are contractors and not employees can also limit Uber's liability when individual drivers do something illegal. However, that hasn't stopped riders from naming Uber in numerous state and federal lawsuits.
Accessibility
Uber has reached a preliminary settlement with the National Federation of the Blind, which sued the company for discriminating against passengers with service animals. There were reports of drivers refusing to pick up passengers and one incident where a driver locked a service animal in the trunk. As part of the class action settlement, Uber will require drivers to take service animals and suspend drivers who refuse.
Related: Uber sells its China business to big local rival
Price Fixing
An Uber passenger has filed an antitrust lawsuit against Uber and its CEO Travis Kalanick for price fixing. Conservationist Spencer Meyer claims Uber colluded with drivers to raise prices, and is seeking class action status.
The case got dramatic in July when the judge criticized Uber and Kalanick of playing dirty by hiring investigators to look into Meyer. The judge accused the investigative firm of "fraudulent and arguably criminal conduct" and forbade Uber from using the resulting information in court.
Safety
There have been multiple complaints against Uber drivers over assault, rape, and car accidents. Many of the cases ultimately circle back to issues with Uber's background check policies, and whether or not Uber is responsible for the actions of contractors.
Two women are suing the company for fraud and punitive damages after being sexually assaulted by drivers in unrelated incidents. In May, a judge denied Uber's claim that it couldn't be held responsible for the drivers' behavior because they were contractors, which could have larger implications for similar lawsuits.
Another woman filed a lawsuit against Uber in July, claiming the company was negligent in her 2014 rape by a driver. The woman drank from a complimentary bottle of water during her Uber ride and woke up the next day naked in her room. The driver was convicted of criminal sexual battery, but the victim is suing Uber for punitive damages.
In July, the company settled a wrongful death lawsuit. A six-year-old girl died after being hit by an on-duty Uber driver in San Francisco in 2013. The terms of the settlement were not made public.
Governments vs. Uber
In its mad rush to expand to as many cities as possible, Uber has frequently ignored existing regulations until called out by local governments. The resulting battles have taken the form of lawsuits, but also local votes, fines, and lobbying and negotiating with officials.
Background checks
The biggest issue for Uber in cities is background checks. Uber doesn't require fingerprint checks like taxis. It screens potential drivers using their name and social security number. Critics claim this can miss some known criminals, but Uber says it's just as thorough. Fingerprinting would exclude potential drivers who were charged but not convicted of crimes, and it would also slow the on-boarding process for new drivers.
In Austin, a city council member who supports Uber has filed a suit to overturn the ballot measure requiring fingerprint checks.
Uber settled a lawsuit in San Francisco and Los Angeles for up to $25 million over its claims that it had the "gold standard" of background checks, though it did not have to make any changes to its actual background check process. It settled two earlier class action suits for $28.5 million over the same language and its "misleading" Safe Ride Fee.