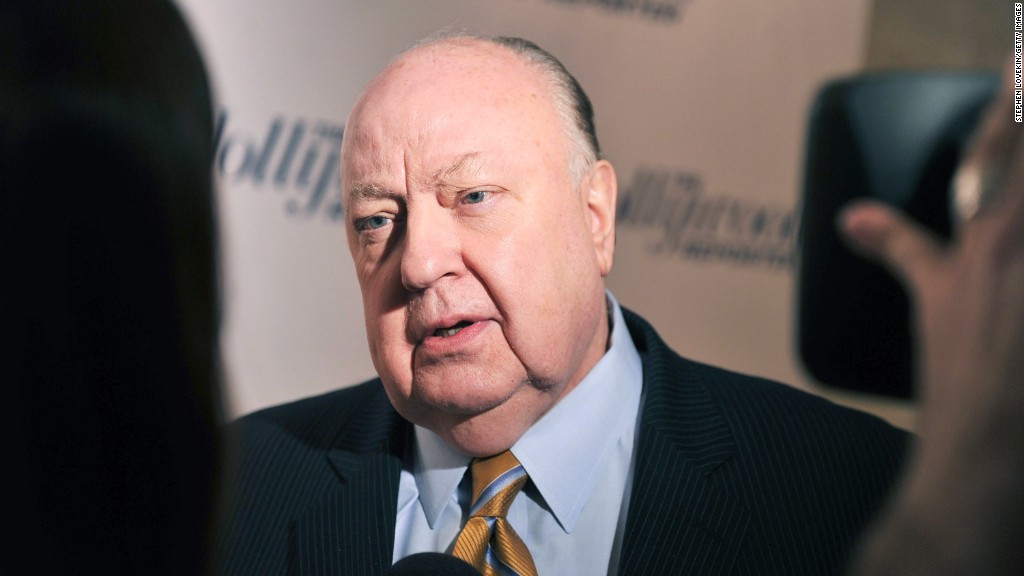 Now that Roger Ailes is gone, Fox News will be led by a pair of executives, Bill Shine and Jack Abernethy.
The two men will be co-presidents, reporting to Rupert Murdoch, the executive chairman of the channel's parent company, 21st Century Fox (FOX). His sons Lachlan and James run the company in concert with him.
Murdoch will be hands-on at Fox News for the "foreseeable future," a source said.
By elevating both Shine and Abernethy, the Murdochs are putting in place a new structure for the cable news empire.
Ailes ran everything at Fox News and had a wide degree of autonomy. Now responsibilities are split, with Shine managing what's on the Fox News TV screen (talent, programming, newsgathering) and Abernethy managing backstage business functions.
One of Ailes' deputies is leaving the channel, according to the announcement. But no other departures are expected in the near term.
So the twin promotions send a message from Murdoch: The cable news channel does not need an infusion of new leadership at the top.
Friday's announcement came three weeks after Ailes, the founding CEO and chairman, resigned under pressure.
Ailes has been accused of sexual harassment and inappropriate behavior by past and present female employees at Fox News. One of them, ex-anchor Gretchen Carlson, is suing him. Ailes has denied the allegations.
There had been widespread speculation that executives like Shine could be ensnared in the Ailes investigation, but Murdoch rebuffed that by promoting Shine on Friday.
Related: Consultants known as 'Friends of Roger' are leaving Fox
Shine, currently the senior executive vice president in charge of programming, had been one of Ailes' top lieutenants, overseeing the channel's top-rated opinion shows.
In his new role, he will be in charge of all news coverage and opinion programming.
Suzanne Scott, who like Shine has been with the channel since it launched in 1996, will remain his top deputy for opinion programming. Her new title will be executive vice president for programming, overseeing shows like "Hannity."
Jay Wallace, the top executive in charge of newsgathering, political coverage and daytime shows, will also remain in his role, reporting to Shine.
Earlier this week, Shine denied a claim by ex-host Fox Andrea Tantaros that she informed him of sexual harassment by Ailes last year. A lawyer for Tantaros charged that Shine did not act after hearing her complaint. Shine, through a spokesperson, denied that Tantaros ever informed him.
Shine is well-regarded among many Fox hosts and correspondents. Sources previously said he was the most logical successor to Ailes.
Both Shine and Abernethy will also be co-presidents of the smaller spinoff channel Fox Business.
Related: Trump's gun comments become 'cat nip' for liberals on Fox
At the same time the promotions were announced, one exit was announced: the channel's chief financial officer, Mark Kranz, is retiring, according to a press release.
His exit will spur further questions about what, if anything, he knew about settlement payments for sexual harassment accusers.
Fox had no comment on the matter.