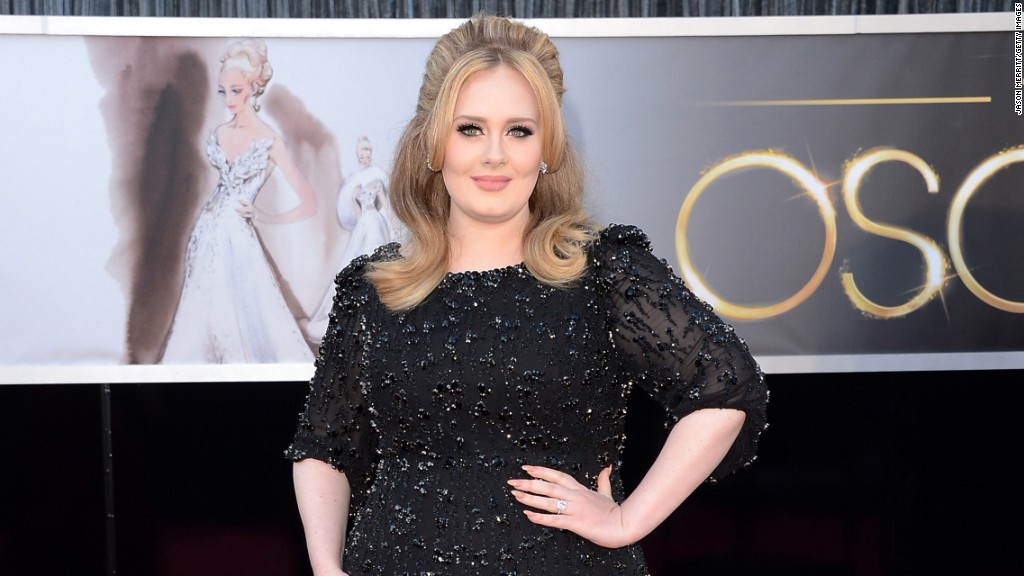 Adele dashed hopes that she will perform at the next Super Bowl.
At a concert in Los Angeles on Saturday night, Adele told her fans that the NFL asked her to be a part of Super Bowl LI in Houston on February 5, 2017 -- but she declined.
"Come, on. That show is not about music, and I don't dance or anything like that. They were really kind, they did ask me, but I did say no," she said Saturday, eliciting boos from the audience.
The singer was responding to rumors that she would headline the Super Bowl's half time performance, which has been taken on by a long list of musical legends -- like Beyoncé, Madonna, Bruce Springsteen and Prince.
But the shows are known for being upbeat and high-energy, while Adele's is known for her soulful ballads.
Related: Adele unknowingly taps Grammy nominee for concert duet
"I know I'm not Beyoncé, I can't dance or anything like that," Adele said.
The NFL -- and Super Bowl sponsor Pepsi -- said in a joint statement Sunday that the companies are "big fans of Adele," but they haven't made a "formal offer" to anyone for next year's half time show.
"We have had conversations with several artists about the Pepsi Super Bowl Halftime Show. However, we have not at this point extended a formal offer to Adele or anyone else," the statement says. "We are focused on putting together a fantastic show for Houston and we look forward to revealing that in good time."