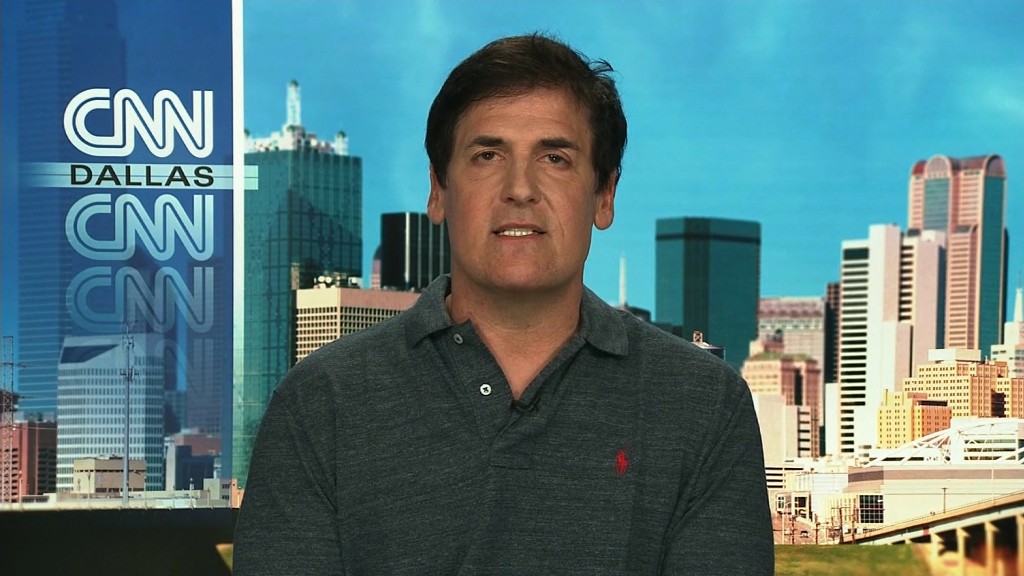 Even billionaires are battling over Donald Trump's economic policies.
NBA team Dallas Mavericks owner Mark Cuban and legendary investor Carl Icahn got into a Twitter tiff on Monday.
"You know you wouldn't hire @realDonaldTrump unless you were short the company," Cuban tweeted at Icahn, a prominent Trump backer.
Investors "short" a stock when they think it will collapse. Cuban could have been alluding to the 90% loss that people who invested in Trump's casino company "DJT" took when it filed for bankruptcy in 2004.
Icahn is so worried about overregulation and a lack of business investment that last week he warned the U.S. economy will tank if Trump loses.
Cuban, star of ABC's "Shark Tank," tweeted at Icahn on Monday morning, noting that if Icahn was so concerned about regulation, how come it hasn't stopped him from investing in energy companies, which are heavily regulated.
Cuban wrote: "Regs can improve, no doubt, but trump plan is a disaster."
Icahn countered that regulation has stopped him "and thousands of others from making capital investments."
Related: Trump made $39 million running failed casino company
Icahn also pointed out that diminished capital spending hurts productivity and America's ability to compete.
Cuban responded by knocking Icahn's poorly-timed bets on oil companies, like Chesapeake Energy (CHK).
"I get you are huge in energy and that sucks right now. But can you think of the bigger picture?" Cuban wrote.
Despite the back-and-forth, Cuban clarified that he, personally, doesn't have a problem with Icahn. "I like Carl," Cuban wrote in another tweet. "Doesn't mean I won't give him sh*t when he is wrong. And he is wrong about Trump."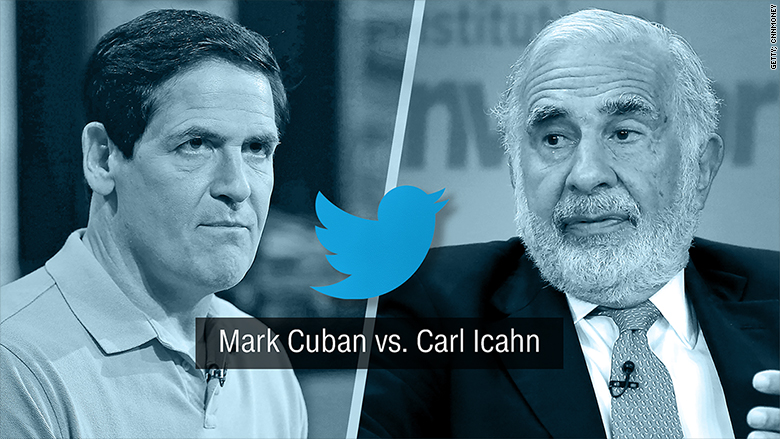 Earlier, Icahn had harsh words of his own for Hillary Clinton, who has been endorsed by Cuban.
"Hillary's speech was a mishmash of contradictions," Icahn tweeted on Thursday following a high-profile speech by the Democratic nominee for president.
Icahn asked how Clinton would keep her promise to unleash the power of corporations if she does "nothing about the strangulating regulation."