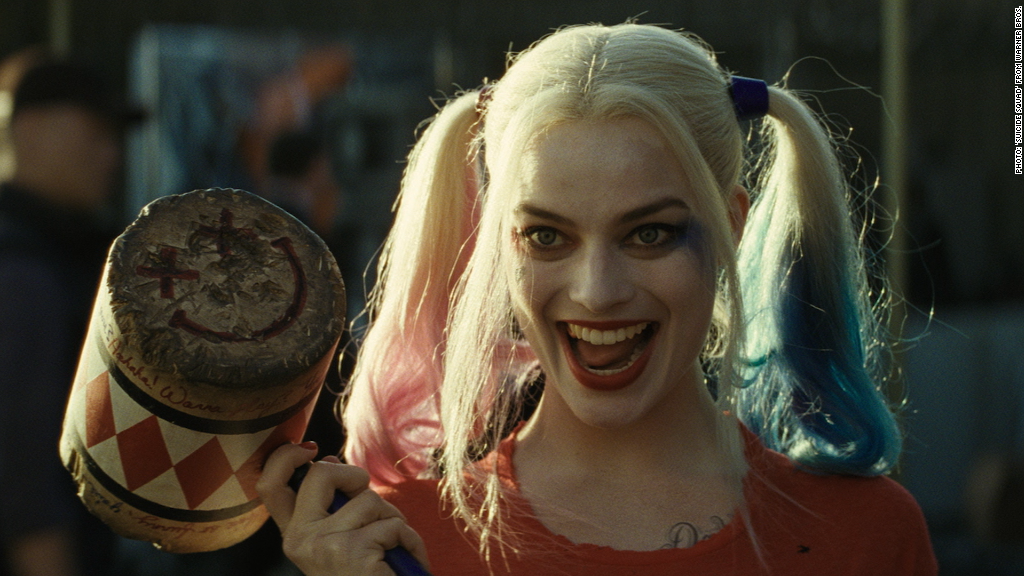 "Suicide Squad" is selling, at least on the music charts.
The soundtrack to the summer movie, "Suicide Squad: The Album," just hit number one on the Billboard 200 chart with a total of 182,000 equivalent units sold, according to Nielsen Music.
The album had the best debut sales week for a soundtrack since the "Fifty Shades of Grey" album in February of 2015.
Even more impressive, the "Suicide Squad" album has reached 32.6 million streams on Spotify, Apple Music, Google Play and Tidal. (Plays on YouTube are not included)
"A good deal [of the success] has to do with there's a lot of new and original music that you can only find on the soundtrack including, 21 Pilots, Skrillex and Panic! at the Disco." Keith Caulfield, Co-director of charts at Billboard, told CNN.
"Despite the movie getting really bad reviews, it doesn't seem to be hurting the soundtrack," Caulfield added. "This movie has a really passionate fan base that clearly turned out to get the album in its first week."
The "Suicide Squad" album landed ahead of rapper Drake's "Views," with 73,000 units. Also in the top 10 are Adele's "25," Blake Shelton's "If I'm Honest" and Rihanna's "ANTI."
Related Link: 'Sausage Party' feasts on the box office as 'Suicide Squad' tumbles
"Suicide Squad" is one of the most buzzed about movies of the summer. The film, based on the DC Comics stories, had the biggest August opening weekend ever at the North American box office earlier this month.
However, mixed reviews for the film starring Will Smith and Margot Robbie appear to have hit the Warner Bros. feature hard in its second week at theaters. The film made $43.7 million this weekend, nabbing the top spot, but that was a 67% drop from its first weekend.
(Warner Bros., like CNN, is owned by Time Warner)