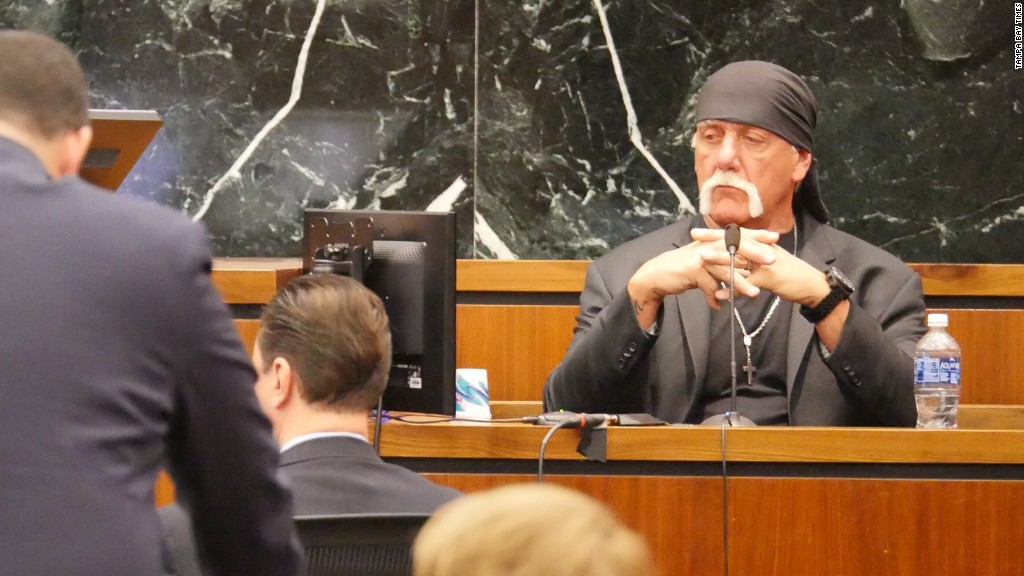 It's official: Univision has agreed to buy Gawker media.
The primarily Spanish-language broadcast company is set to acquire the bankrupt news and gossip site, Gawker founder Nick Denton told CNNMoney. The purchase price is $135 million.
Related: Gawker to be sold this week, ending 14 years of independence
"Gawker Media Group has agreed this evening to sell our business and popular brands to Univision, one of America's largest media companies that is rapidly assembling the leading digital media group for millennial and multicultural audiences," he said in an email.
"I am pleased that our employees are protected and will continue their work under new ownership -- disentangled from the legal campaign against the company. We could not have picked an acquirer more devoted to vibrant journalism," he said.
The deal will, if approved by a bankruptcy judge, give Univision ownership of all seven Gawker Media websites, including Gawker.com, Deadspin and Jezebel.
A hearing to confirm Univision's winning bid is scheduled for Thursday in New York.
Related: Peter Thiel feels no remorse over Gawker sale
Gawker filed for Chapter 11 bankruptcy last month after Hulk Hogan won a $140 million judgment in a privacy case involving Gawker's publication of a private sex tape. Hogan's lawsuit was funded by Peter Thiel, the Silicon Valley billionaire who has criticized Gawker for revealing that he is gay.
Ziff Davis, a magazine publisher and internet company, had offered $90 million for Gawker Media, but reportedly bowed out after Univision put up a higher offer.
Going into the auction, a senior source at Univision told CNNMoney that the company was not "willing to pay a crazy price" for Gawker and its assets.
What would have been a "crazy price"? "$200 million," the source said.
The winning bid on Tuesday didn't come anywhere close to that figure. But it wasn't long ago that Denton might have argued that $200 million is a fair price for his company.
Prior to the Hogan trial, Denton asserted that Gawker was worth between $250 and 300 million.
For Univision, the Gawker websites strengthen an arsenal of online properties geared toward younger audiences. This year alone, Univision has acquired a stake in the satirical site The Onion and taken full control of Fusion, the cable channel and website it launched as a joint-venture with ABC News. (Last year, it acquired The Root, a publication focused on and targeting an African American community.)
In acquiring Gawker, Univision envisions not only reaching the youthful audience that Gawker already has but also adding a young Spanish-speaking audience to Gawker's sites as well, the senior Univision source said. The source also said that Univision believes Gawker's brands are "highly monetizable," particularly because they made comparatively little video before but would now be paired with Univision's enormous video production capacity.
Whether Denton will have a role at the company he founded has yet to be determined, according to the source. Had Ziff Davis emerged with the winning bid, Denton would have served in a consulting role for two years.
Some observers and fans worry that Gawker after Denton will be a different company entirely. Launched in 2003, Gawker quickly became known for gossipy, controversial journalism with no qualms about taking down its subjects and exposing their secrets. Denton often chided traditional media for, he said, being too precious to publish the seedy and salacious stories people actually wanted to read.