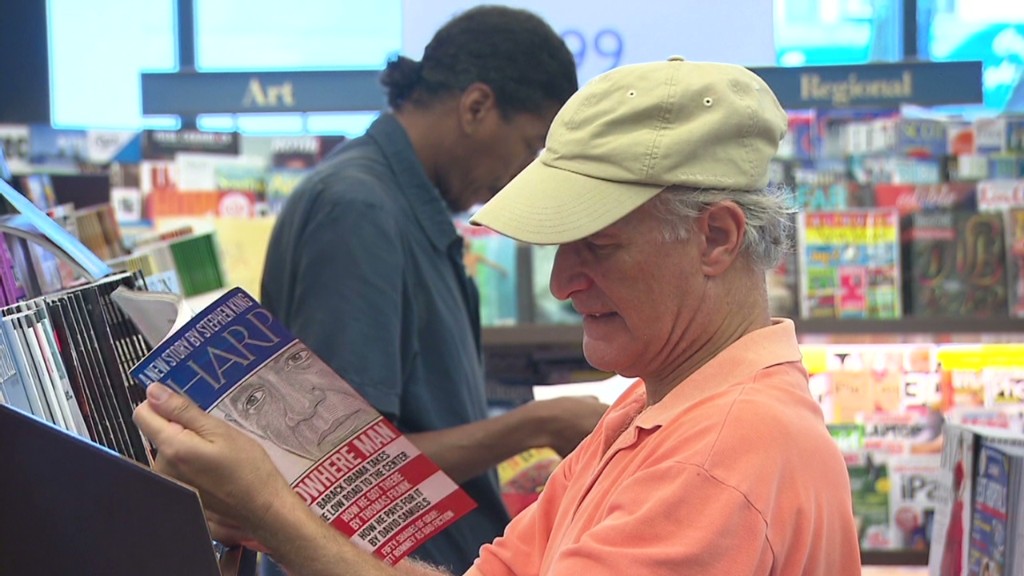 Barnes & Noble's CEO got the boot on Tuesday.
In a press release, Barnes & Noble (BKS) said that its board of directors determined CEO Ronald Boire "was not a good fit for the organization, and that it was in the best interests of all parties for him to leave."
The shake up comes even as Barnes & Noble shares have performed surprisingly well. The company's stock is up 53.6% so far this year.
Boire, formerly the CEO of Sears (SHLD), took the helm of the book seller in September 2015.
He arrived at a tumultuous time, thanks to the rise of tablets and online retailers like Amazon (AMZN). All of Borders stores were shuttered after it declared bankruptcy in 2011.
Related: Booze & books! Barnes & Noble to serve beer & wine
Boire's duties will be assumed by Barnes & Noble's executive chairman, Leonard Riggio and other members of the company's board.
Riggio was scheduled to retire in September, but said he will postpone those plans until a new CEO is named.
Despite the abrupt leadership change, Barnes & Noble said it doesn't intend to adjust its near-term plans, and "will continue to execute on its previously announced strategic initiatives."