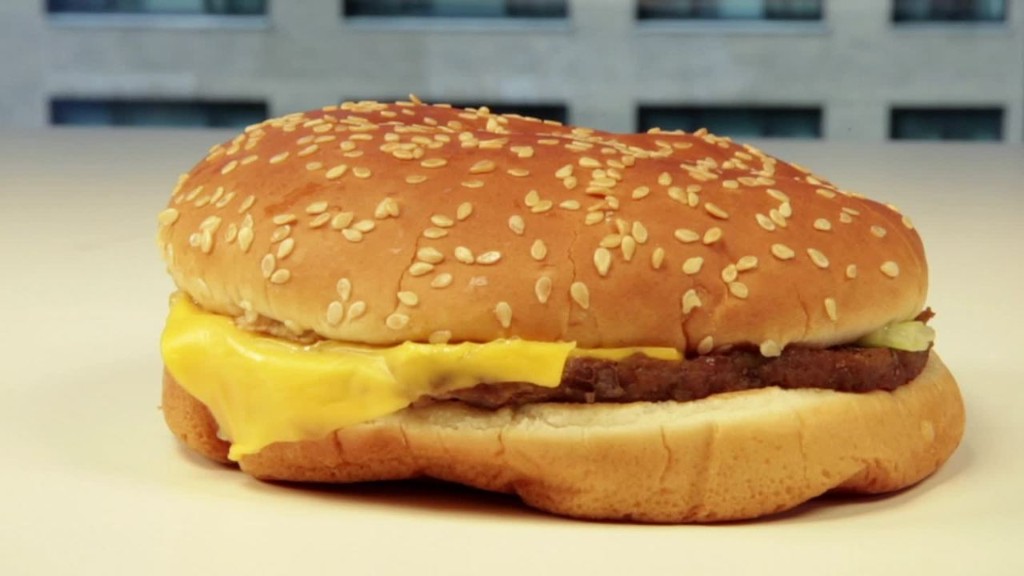 Shake Shack is giving away free hamburgers on Tuesday to celebrate the opening of its 100th restaurant. But you'd better get there early.
The free hamburger giveaway starts at 10:30 a.m., but only the first 100 customers at each location will get one.
At the participating restaurants, including the original 2004 location in Madison Square Park, and the newest (100th) location at the Boston Seaport, the early birds will get a free ShackBurger "or a burger of equal or lesser value."
But Mets fans take note: There are no free burgers at the Shake Shack at Citi Field in Queens. The offer does not apply to restaurants in stadiums and ballparks.
Related: Behold the Whopperito from Burger King
Shake Shack has expanded over the last 12 years to 15 states and Washington D.C. as well as London, Tokyo, Istanbul, Dubai, Moscow and Seoul. Shake Shack went public last year.
But the restaurant chain has had a volatile 2016. The company's stock is down 5% year-to-date, even as markets are hitting all-time highs.
The company likes to tout the quality of its burgers and it has a loyal fan base. But it also tends to cost more compared to fast food rivals like McDonald's (MCD) and Burger King from Restaurant Brands (QSR).
Also, Wendy's (WEN)executives recently complained that more people are staying home to grill their burgers because it's cheaper.