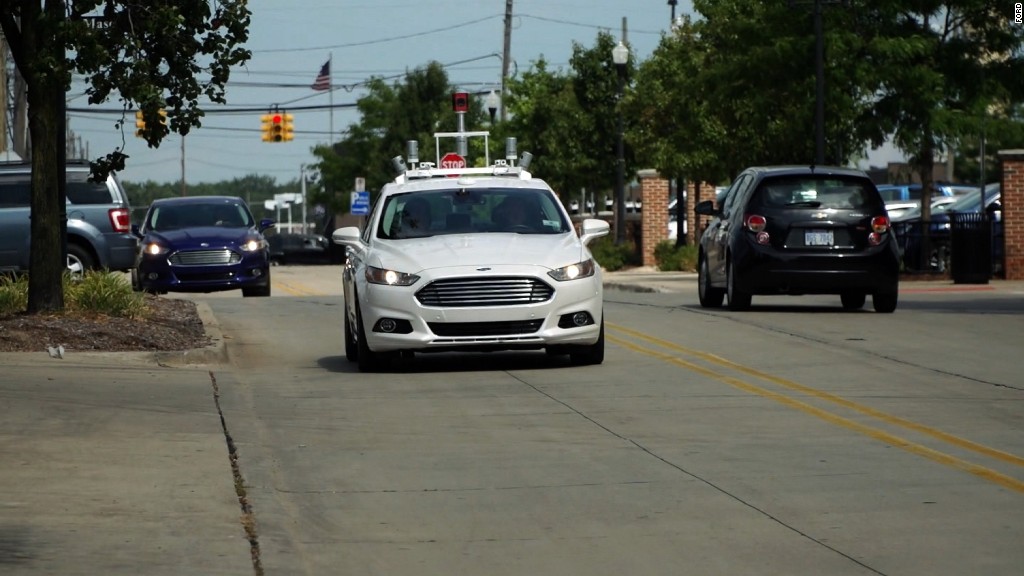 Ford and Chinese search engine Baidu are upping their investments in self-driving car technology.
The companies are putting up a total of $150 million to fund a supplier of laser sensors, which can help self-driving cars navigate.
The investment is being made in a California company called Velodyne LiDAR. LiDAR stands for light, detection and ranging, which uses lasers to collect data. That data is then used to create high resolution 3D digital images used for mapping, object identification and collision avoidance.
Velodyne's equipment is capable of producing 300,000 to 1.2 million data points per second with a range up to 200 meters at centimeter-level accuracy, according to the company.
The company says that the investment will allow it to increase both research and production of its equipment, which should speed development of self-driving cars.
Related: Tesla's autopilot features remains in spotlight after fatality
Ford also announced it will expand its own Silicon Valley facility where much of its self-driving car research and development is being done. It will grow from a single 30,000-square foot research center to a complex of three buildings with six times as much floor space. Ford expects to double the number of employees there to 260 by the end of next year.
Related: Can we trust driverless cars?
Ford (F) and Baidu (BIDU) are hardly alone in their efforts to produce and market self-driving cars.
Google (GOOG) has been one of the major players in the self-driving car development, and upstart electric automaker Tesla (TSLA) has already debuted what it calls an autopilot features on some of its cars. Tesla has come under criticism after several reported crashes and one fatality involving its cars being driven in autopilot mode.