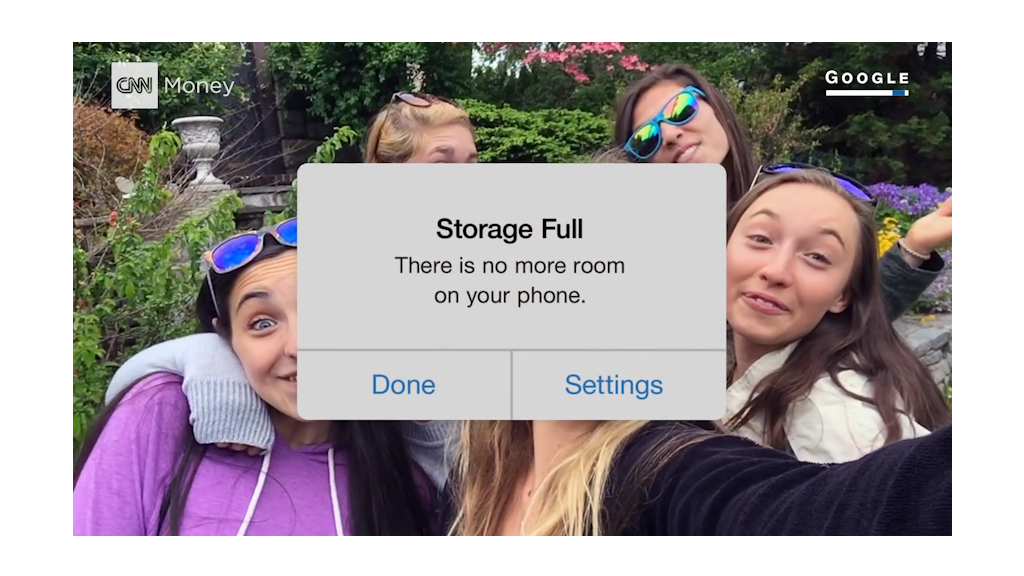 Apple is getting picked on by two of its biggest competitors.
Google (GOOG) and Microsoft (MSFT) used some of Apple (AAPL)'s well-known user pain points to promote their own services in two separate TV and YouTube ads this month.
On Tuesday, Microsoft went after Apple by pitting its new Surface Pro 4 tablet and Cortana smart assistant against the iPad Pro and Siri.
Microsoft's new ad shows the iPad and Siri throwing a party for "getting a keyboard."
"I'm a computer now, like you," Siri says to Cortana.
"So you have more power, like an Intel Core processor?" Cortana responds.
"Like I said, I just got a keyboard," says Siri.
Microsoft then makes Cortana list out several other features of the Surface Pro 4, which leads Siri to concede, "Maybe this party wasn't such a good idea."
Microsoft and Apple have a history of going after each other through marketing campaigns: For years, Apple ran a series of anti-PC commercials starring Justin Long and John Hodgman. And this year, Microsoft has been pushing its "PCs can do more than Macs" message in commercials.
Related: Why Google, Microsoft and Walmart are gobbling up tech companies
Google took the first -- and a more gentle -- stab at the Apple in the beginning of August with a 60-second spot about its Google Photos app.
To show off its photos backup service, Google's commercial includes several scenes of smartphone users about to capture a Kodak moment. As they're about to take a picture -- when a birthday girl starts to blow out her candles and a humpback whale jumps out of the water -- a pop-up appears to stop them: "Storage Full. There is no more room on your phone."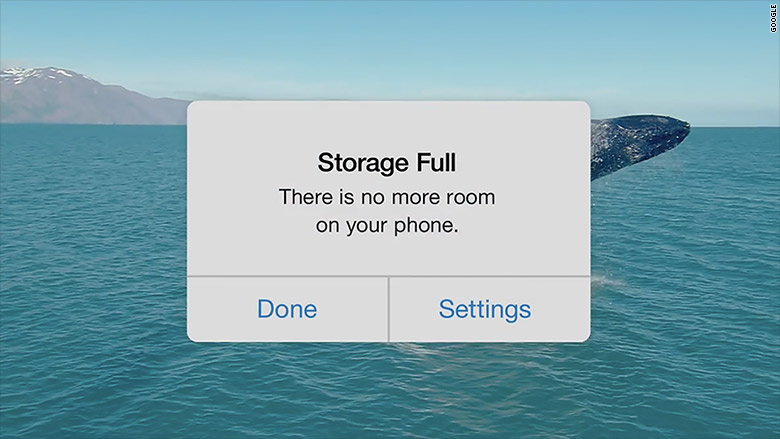 Related: What you need to know about Apple's new iOS
While the design and message resemble what iPhone users see, it's not exactly the same. Even so, it's clear Google is highlighting the iPhone's limited storage problem that it hopes to solve.