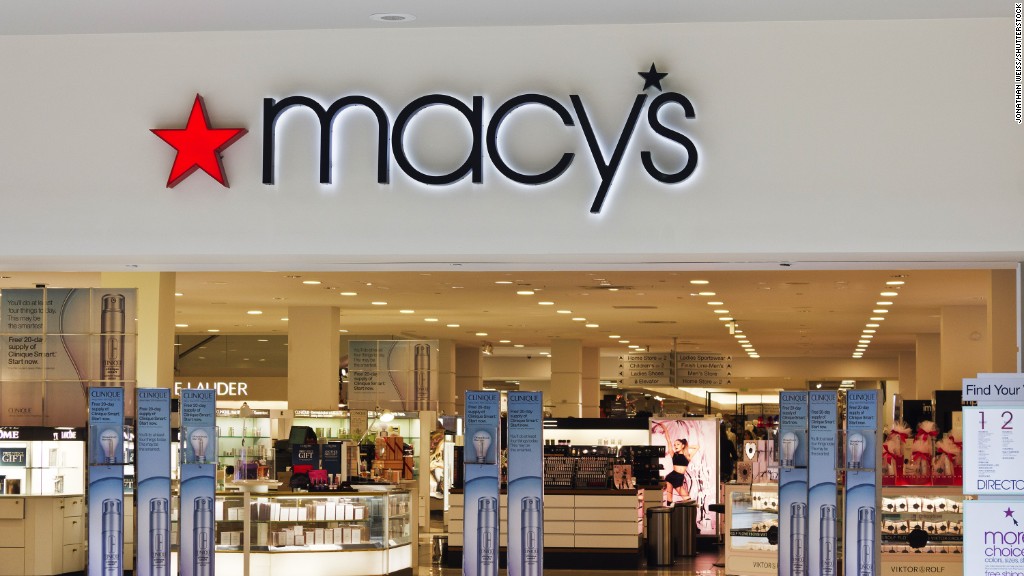 Fans of the Coen Brothers will appreciate this next reference. (Google it if you aren't familiar with it!)
I have an idea for a retailer that just sells clothing for really young people. "You know, for kids!"
If the board of Hudsucker Industries was smart, they'd green light the plan in a heartbeat. That's because the business of kid's apparel is booming right now.
Children's Place (PLCE) reported better than expected sales on Wednesday. The stock rose on the news and is up a staggering 56% so far this year.
Rival Carter's (CRI) is also doing well. The stock is up more than 10% in 2016 and analysts are expecting sales growth of 6% this year and in 2017.
Related: Americans are shopping at Walmart ...
Privately held Gymboree is having a good year too. Gymboree said in June that same-store sales, which looks at stores open at least a year, rose 4% in its first quarter.
Gymboree was bought by Bain Capital, the private equity firm co-founded by 2012 Republican presidential nominee Mitt Romney, in 2010.
The kiddie clothing business has been a bright spot in a tough environment for many other retailers.
The past year has been particularly challenging for clothing stores. Aeropostale and Pacific Sunwear filed for bankruptcy last year. American Apparel did so last October. Gap (GPS), Abercrombie & Fitch (ANF) and privately held J. Crew are still struggling as well.
Related: ... but not so much at Target
And other big department stores, most notably Macy's (M), Kohl's (KSS) and Sears (SHLD), continue to have problems attracting customers.
What's going on?
To start, consumers are being more selective. Even though the U.S. economy is still growing, it is expanding at a very slow pace. It doesn't feel like the economy is in great shape for a lot of people.
Parents may be less willing to buy new clothes for themselves -- but they must keep buying new t-shirts, pants, pajamas and onesies for their constantly growing tykes. (This dad of an almost seven-year-old and three-year-old can personally attest to that.)
And with school already starting again in many parts of the country, this is the time when many parents need to get new clothes for their young kids.
Related: Americans still love spending on their homes
Children's Place CEO Jane Elfers said during a conference call with analysts on Wednesday that the back-to-school shopping period typically begins at the end of July and lasts until just after Labor Day. And she said sales have been good so far.
So moms and dads might not be buying as many suits for work -- to the chagrin of a lot of big box retailers. But it seems like many kids are showing up to their first day of school with brand new threads.
Now if I could only find a t-shirt with the Tim Robbins Hudsucker circle on it for my soon-to-be second grader.