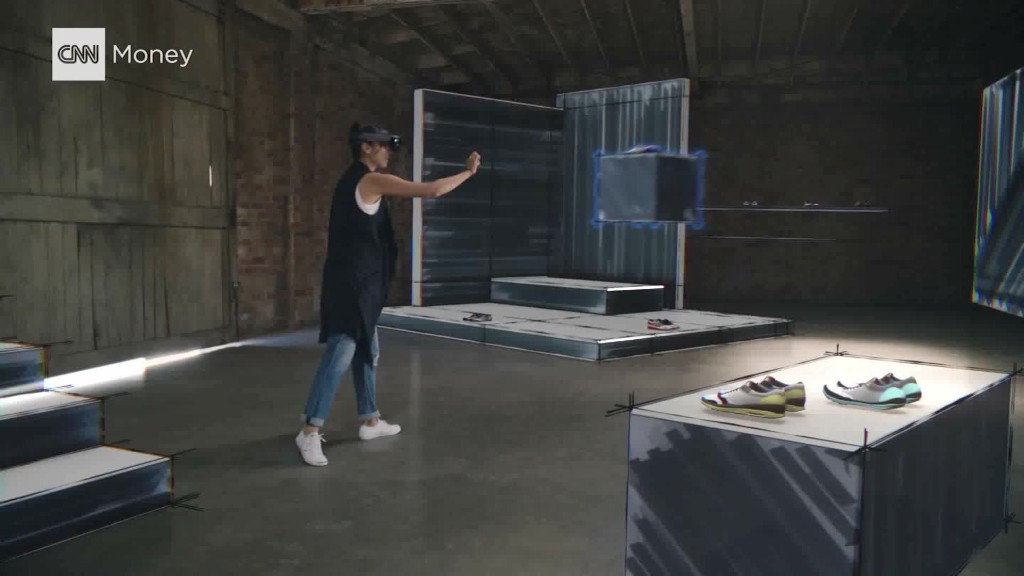 Intel made waves this week for showing off a new take on virtual reality headsets: one that doesn't require a computer or smartphone to work.
While Intel may be best known for powering gadgets under the hood with its chips and processors, the company has even bigger plans in the works for the years ahead.
If its visions line up with reality, it could accelerate not only the VR industry but other emerging technologies and computing in general.
Here's a look at what was announced at Intel's developer conference in San Francisco this week:
Using virtual reality headsets without wires, phones, or computers
VR has a lot of potential, but current devices require a connection to a high powered PC or smartphone. However, Intel revealed its "Project Alloy" to make those requirements obsolete.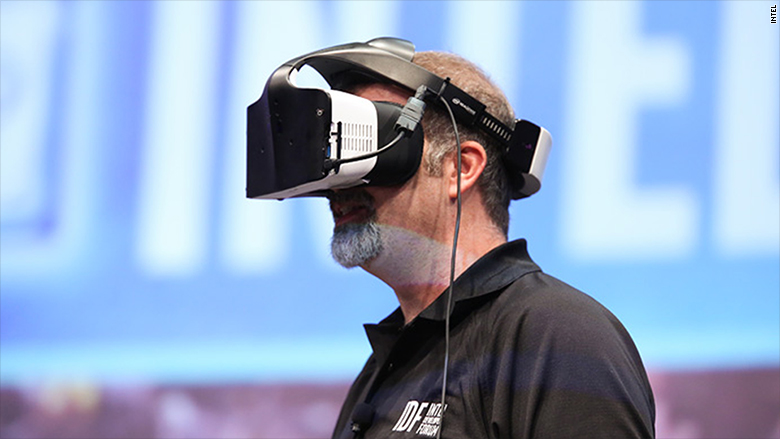 Project Alloy is a completely self-contained VR and augmented reality system that can digitize real-life objects into a virtual world without any external sensors. That means if you're inside a digital mall, you'll be able to see your hands picking up digital objects. Intel says it can do this because of its "RealSense" technology, a 3-in-1 camera that tries to "sense depth and track human motion" like the human eye.
Intel will let developers use its Project Alloy design and accompanying platform to build their own products beginning in 2017. The company has not yet disclosed costs or specs.
If the system proves to be as good as tethered options, it will remove some of the barriers, such as owning a high powered PC, that have prevented VR from taking off with the masses.
Running holographic programs on normal PCs
Holographic media is another long-promised technology that's been hard to produce, due partially to the same challenges that virtual and augmented reality have faced.
Intel hopes to solve one of these problems -- computer compatibility -- by partnering with Microsoft (MSFT) to make "mixed reality ready PCs" and headsets.
Along with this project, Microsoft also separately announced it would release an update to Windows 10 next year that will give "mainstream PCs" the ability to run 3D and 2D apps simultaneously. This means you'll be able to interact with life-sized versions of your productivity apps in a virtual world, to project yourself in a virtual meeting or another office.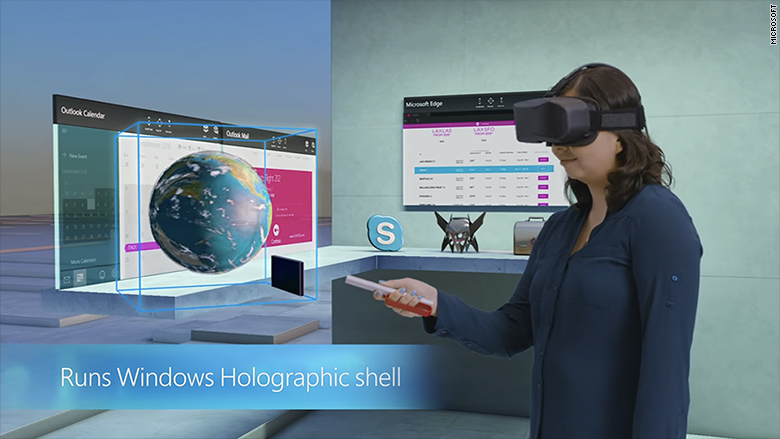 Giving drones better vision
The legal rules of flying drones are still out for debate, but that hasn't stopped companies from trying to figure out how to make them useful.
Intel, for example, is building (and will eventually sell) its own drone kit called the Aero Ready To Fly. Developers can use the Aero to test different drone applications, such as photography and security.
Competitors like Qualcomm and NVIDIA have a similar approach to wooing developers. The ultimate goal for each of these companies is to power as many drones as possible and establish a single operating platform.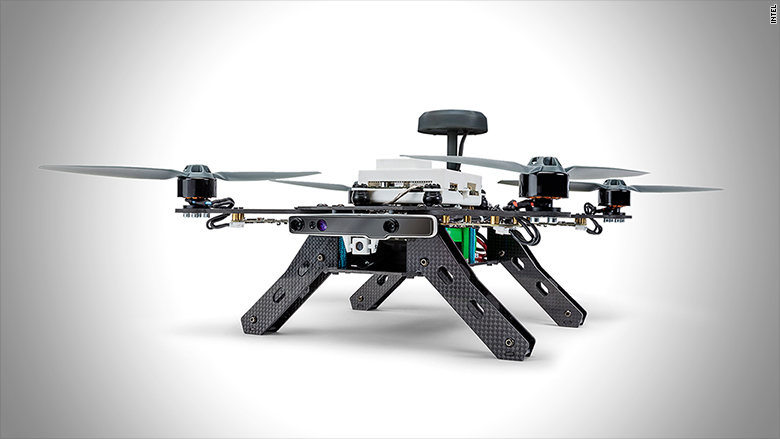 Creating an industry standard for autonomous driving technology
Tech and automotive companies are trying to figure out how to make cars more autonomous. But as those wheels hit the road, it will be crucial for different models to recognize and communicate with one another to avoid collisions. To help, Intel is working with companies like Baidu and BMW to build in-car systems and central data centers to help vehicles navigate together.
Intel predicts that 120 million cars with some sort of automatic driving capability will be on the roads by 2030. The company wants finish a version of its platform by 2021.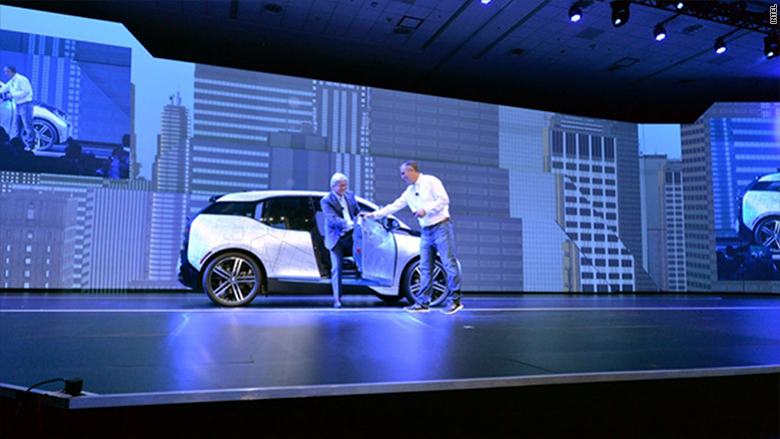 Building smarter homes from the ground up
Living in a smart home won't just mean appliances will be connected; in the future, construction companies will build sensors into the beams and foundations of houses too.
One potential benefit could be improved safety for first responders. Firefighters, for example, could map out a burning house to avoid potentially dangerous areas.
Intel would help make the chips and sensors for these constructions.
Improving streaming video quality and game play performance
As Netflix (NFLX) and other digital video platforms start streaming more movies and shows in 4K, computers and laptops will need much more powerful processors. That's where Intel thinks it can play a role.
The company's new 7th Gen Intel Core "Kaby Lake" chip processor will contain 4K graphics processors to help play ultra high-definition videos smoothly. This will likely benefit video game play as well since graphics-intensive games are moving more toward 4K resolutions.
Devices with the new chip are expected to ship this fall, and some manufacturers -- including Lenovo and HP -- have already teased some of their products. It's unclear if or when the chips would arrive in Macs.