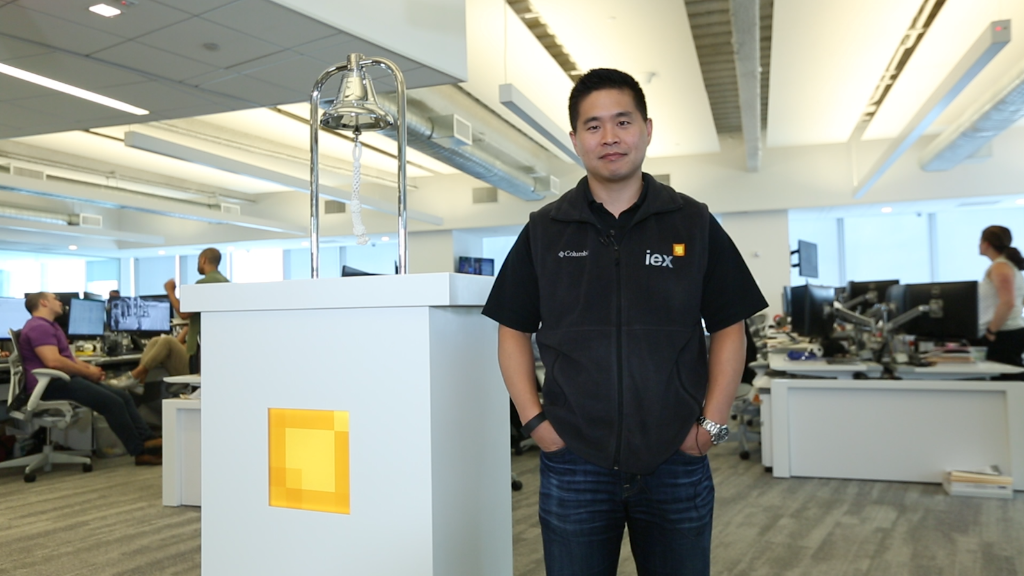 Brad Katsuyama's business is about convincing investors that stock markets are rigged. And he just won a big vote of confidence.
The Securities and Exchange Commission recently granted Katsuyama's IEX approval to become a publicly traded exchange. It launches Friday.
"What we're trying to do is restore people's faith that there are people on Wall Street working in their best interests," Katsuyama told CNNMoney's Cristina Alesci.
Katsuyama sparked a fiery debate on Wall Street about fairness of high-speed trading. He was the focus of Michael Lewis' popular 2014 book "Flash Boys," which painted a dark picture about Wall Street.
High-speed traders receive information moments before everyone else, and use superfast technology to trade on that information. They gain a split-second advantage over the market and stand to profit big from even a minor time difference.
Related: Flash Boys in the hot seat at hearing
Katsuyama believes that advantage is wrong. He says he created IEX to give investors an even playing field. At IEX, all trades that come into IEX hit at the same time through what he calls a "speed bump." The idea is that no one has an unfair advantage.
He not only criticizes the high-speed traders but he also points the finger at his competitors: The New York Stock Exchange and Nasdaq (NDAQ). They sell high-speed trading products to traders. In Katsuyama's view, that's a conflict of interest, akin to a referee preferring one team over another.
"It hurts the integrity of the game," he argues.
Related: Flash crash trader loses fight to avoid U.S. justice
Only two stocks will be sold on IEX when it launches: Vonage (VG) and Windstream (WIN). About 10 more will join those two the following week. But Katsuyama believes his exchange is the start to a new period for investors.
"That speed bump is designed to slow down the most fastest participants to ensure that people are trading on fair terms," he says. "Our model depends on people choosing to use our platform."