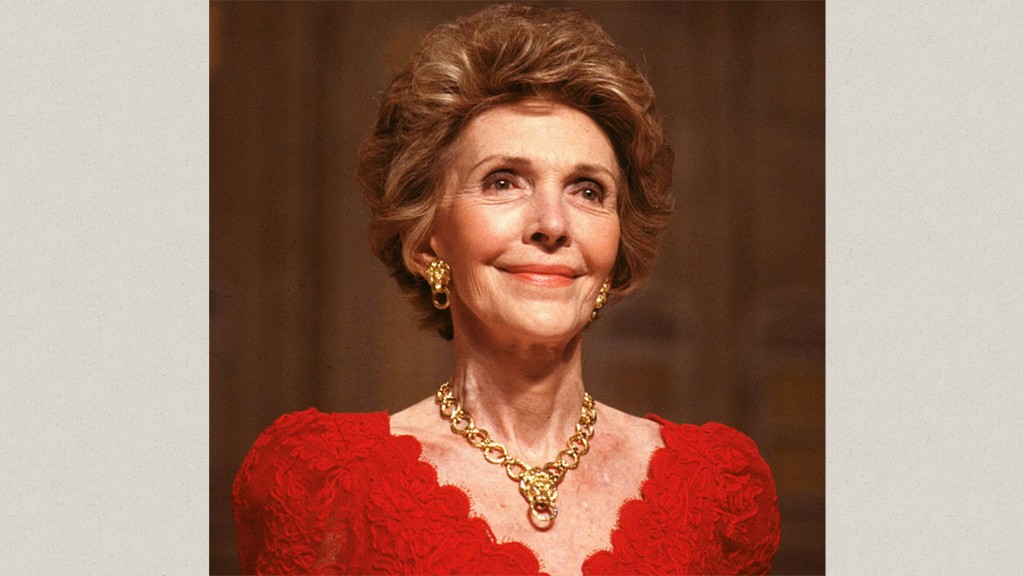 Talk about regal.
You can soon own a piece of jewelry worn by one of the most fashionable first ladies to ever live in the White House.
Jewelry from the private collection of President and Mrs. Ronald Reagan is hitting the auction block at Christie's in New York in September.
"Mrs. Reagan's jewelry is, above everything else, very classic," said Tom Burstein, senior vice president, jewelry department at Christie's.
Estimates for the pieces range from $1,000 to $50,000, and the auction house estimates the event could bring in at least $2 million.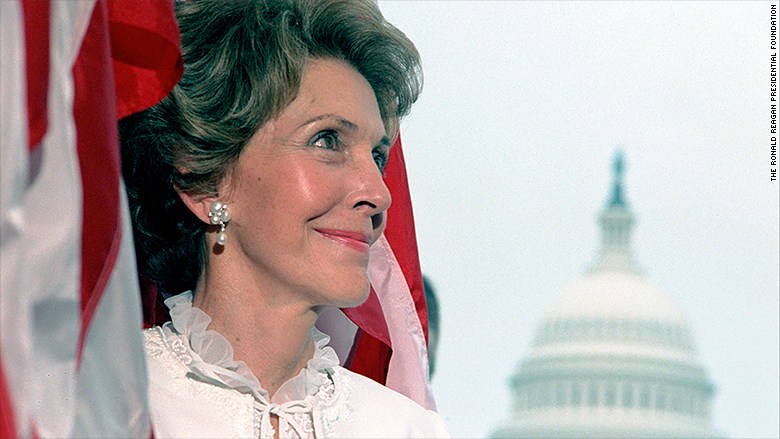 Related: You can buy gear from the Rio Olympics
The most expensive piece in the collection is the diamond and gold lion pendant-brooch necklace, which Reagan was photographed wearing several times.
"It was one her favorite pieces. You will see her wearing it often," said Burstein. "It's iconic and so wearable." It's estimated to sell for $30,000-$50,000. The necklace can also be worn as four bracelets.
There's also a matching pair of diamond and gold lion ear clips estimated at $15,000-$20,000 up for sale. The first lady wore the necklace and earring set during a State visit to the United Kingdom in 1988.
One of the more fun pieces hitting the auction block is a Bulgari diamond, sapphire and ruby American flag ring. Reagan wore the ring on July 4, 1986 at an event for the restoration of the Statue of Liberty.
Burstein expects the ring to be one of the more popular pieces. "It's a beautiful ring that is drawing the most attentions so far; it will be the highlight."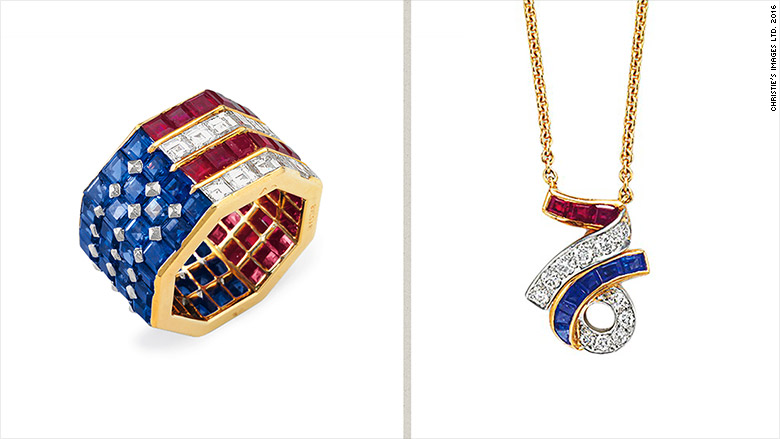 Related: Wayne Gretzky rookie card sells for record $465,000
A pair of pearl and diamond earrings that she wore in 1982 for a reception for the debut of USA Today in Washington, D.C., are priced at $1,000-$1,500.
The jewelry will be on display this weekend at the Pebble Beach Concours d'Elegance luxury car show this weekend in California.
The proceeds of the sale will go to The Ronald Reagan Presidential Foundation and Institution.
There are several other pieces of diamond jewelry, including a bracelet, brooches and earnings. A gold and diamond clutch is also up for sale at an estimated $10,000-$15,000.
But it's not just jewelry being auctioned off. A pair of cowboy boots belonging to President Reagan with the presidential seal will also be up for sale, as well as furniture and decorative items from the Reagan's Los Angeles home.