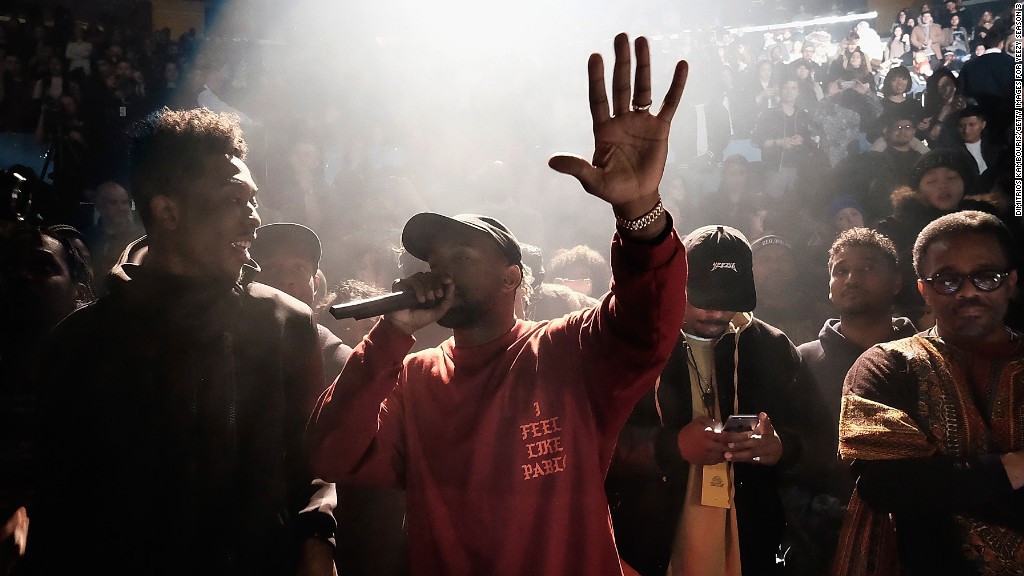 Kanye West may be well on his way to settling that massive debt he tweeted about.
The rapper/designer has 21 pop up stores launching around the world Friday selling "The Life of Pablo" merchandise named after his latest album.
According to Vogue, the gear will include t-shirts and hoodies with the name of each city where the temporary stores will be open through the weekend.
If other countries are any example, crowds should be expected to hit the pop up shops with a vengeance.
In Melbourne, Australia hundreds of people stretched in a line around the block waiting to get their hands on the fashions. Kanye's clothes have writings done in Gothic font by the artist Cali Thornhill.
One Instagram photo from Melbourne showed the front of the line at the store with a caption that read "Ben Ye, 19, has waited all night to get his hands on some Pablo gear. He's a big Kanye fan, too."
More than 50 people slept outside overnight in Sydney, Australia to get their hands on some of the clothing, the Sydney Morning Herald reported.
The rules at the Sydney store are that only a trio customers are allowed at a time, no touching of the merchandise and a maximum of items can be purchased.
Amani Mokdad was first in line in Sydney and told the paper she was "pumped" to buy.
"I was safe but wasn't warm last night," she said. "I just want a bomber and crew neck shirt."
There was a similar scene with crowds in Amsterdam and London.
In February West said he was $53 million in debt, a year after he said trying to launch his fashion line had put him $16 million into the hole.
In March, West had a pop up store in New York which reportedly brought in $1 million over three days.