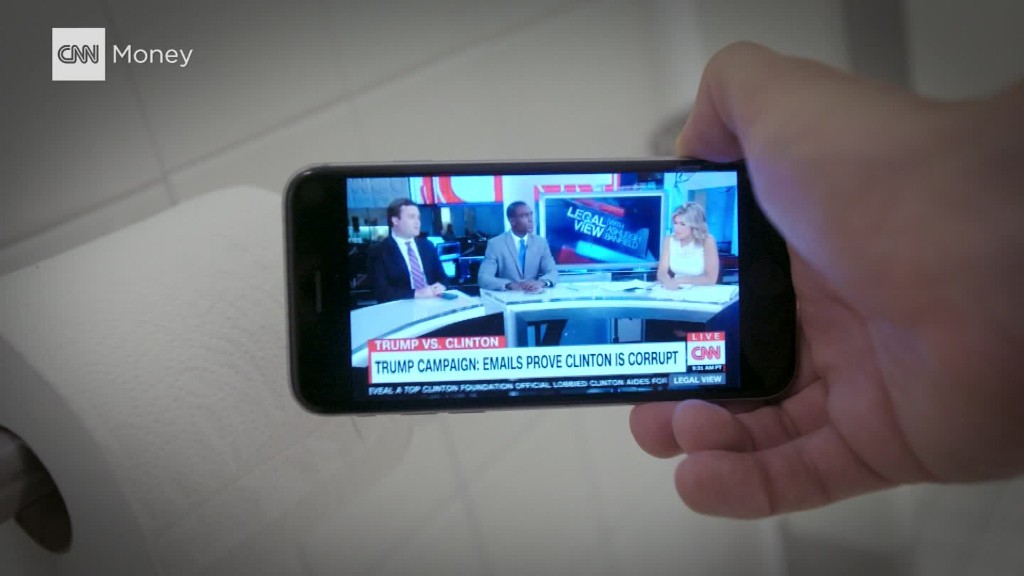 The biggest tech, cable and telecom companies are all coming together to fight the arch nemesis of consumers: robocalls.
Apple (AAPL), Google (GOOG), Microsoft (MSFT), Comcast (CCV) and Verizon (VZ) joined more than two dozen other companies for the first meeting of the boldly named "Robocall Strike Force" at the Federal Communications Commission on Friday.
The industry group was created at the urging of FCC chairman Tom Wheeler to provide customers more control over incoming calls. And it was given "an appropriately intimidating name" to show it means business, according to a statement from FCC Commissioner Ajit Pai.
"While many people like to portray this as a simple issue to address, it isn't," Randall Stephenson, AT&T's CEO and the chair of the strike force, said in prepared remarks at the inaugural meeting.
Some robocalls break the law by ignoring the Do Not Call registry or engaging in identity theft attempts. Others, like calls from telemarketers, "are perfectly legal, but unwanted," Stephenson explained.
"If we truly want to deal with this, the entire ecosystem has to work together -- carriers, device makers, OS developers, network designers," he said. "And don't forget, regulators and lawmakers have a role to play."
Related: Google vs. the cable guys: the big fight over the little set-top box in your home
Wheeler, the FCC Chairman, sent out letters last month to industry executives urging them to move forward on solutions to the robocall epidemic.
"Robocalls are currently the number one complaint the FCC receives from consumers," Wheeler said at the time. "Whenever and wherever Congress and the courts give us the authority, the Commission will push hard for strong, pro-consumer limits to robocalls and other unwanted calls."
During Wheeler's tenure as chairman, the FCC tackled net neutrality, helped block Comcast's merger with Time Warner Cable and pushed a proposal to change how the majority of U.S. households get cable boxes.
On the robocall front, at least, Wheeler and the communications industry appear to be on the same side.