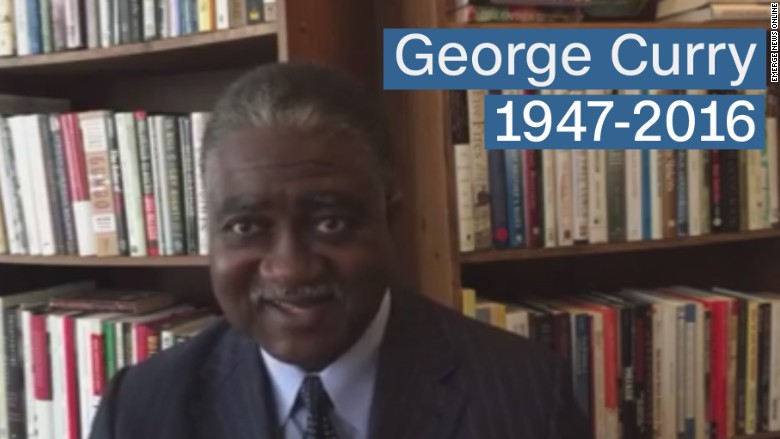 George Curry, a journalist and columnist known for being a powerful voice on issues confronting black Americans, died on Saturday. He was 69.
For decades, Curry had written columns that appeared in papers across the country. He was also the founding editor of the award-winning Emerge magazine.
The nonprofit Constituency for Africa confirmed Curry's death in a Facebook post on Sunday. He reportedly passed away in Washington D.C. on Saturday evening after suffering an "apparent heart attack," the post said.
In other posts on social media, civil rights advocates -- including NAACP CEO Benjamin Jealous and the Reverend Al Sharpton -- mourned the death of a man they described as "legendary," "a trailblazer" and a "giant in journalism."
Curry, who was born in Alabama, worked for a variety of publications throughout his career, including Sports Illustrated. When he was hired by the magazine in 1970, became the second black person to work at the publication, according to Daytona Times, one of several papers that published Curry's weekly columns.
He went on to cover politics for the Chicago Tribune and then served as the Tribune's New York bureau chief before founding Emerge magazine in 1993. The print version of the magazine folded in 2003.
At the time of his death, Curry was focused on funding and maintaining the magazine's online publication, Emerge News Online, according to Black Press USA. As of Sunday morning, a GoFundMe account started by Curry has raised $16,000 of its $100,000 goal.