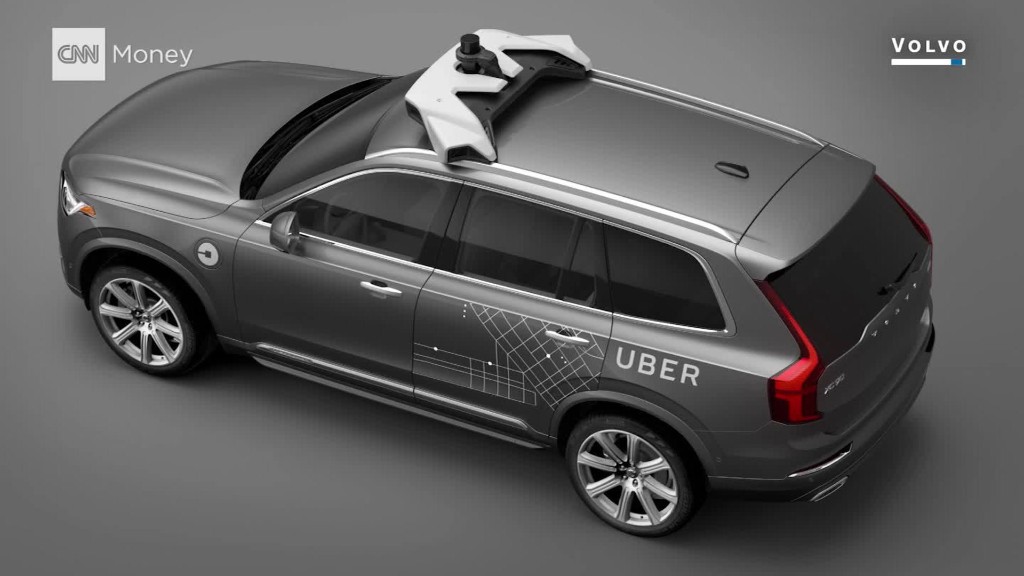 Automatic braking is a great safety feature which will soon be standard on virtually all new cars in the United States. But don't trust it to keep you out of an accident, AAA says.
Automatic braking systems use cameras and sensors to slow or stop a car if there is a stopped vehicle another obstacle ahead.
But not all of these systems are created equal, according to a AAA study which found some far more effective than others. Some automatic braking systems are designed to to slow a car down, which won't necessarily prevent an accident. And even the systems designed to bring a car to a full stop stop a don't always prevent a collision.
Most automakers have agreed to make automatic braking standard by the 2022 model year. About 10% of new vehicles currently have automatic braking as standard equipment, and more than half offer it as an option.
Related: Uber will soon offer free rides in self-driving Volvos
And many car buyers want the feature on their next new car, according to a AAA survey. The problem: Two-thirds of them believe that an automatic braking system will stop the car without any help from the driver, said AAA, but that simply isn't true.
"It's an excellent technology and if I was shopping for a vehicle today, it's one I would look for," said Greg Brannon, director of automotive engineering AAA. "That said, there's a big gap between consumer understanding of the systems and the system's performance."
Automatic braking is one of the stepping stones to the true self driving cars that are now being developed. But the safety of self-driving cars has been under fire since a driver using the Tesla "Autopilot" feature was killed in May when a truck pulled in front of him.
Bannon said it's important that drivers understand that even the best automatic braking systems will only avoid a crash 40% of the time if a car is traveling at 45 mph.
Related: Cheap gas helps surge surge in traffic deaths
But even if there is a crash, slowing a car down is still important. If a car traveling 30 mph can be slowed to just 20 mph before impact that eliminates about 50% of the energy from an accident.
"You need to keep your hands on the wheel and foot on the brake," he said. "Drive like you don't have it, and it'll be a nice safety net for you."
AAA does not release the results of its tests of specific automatic braking systems.