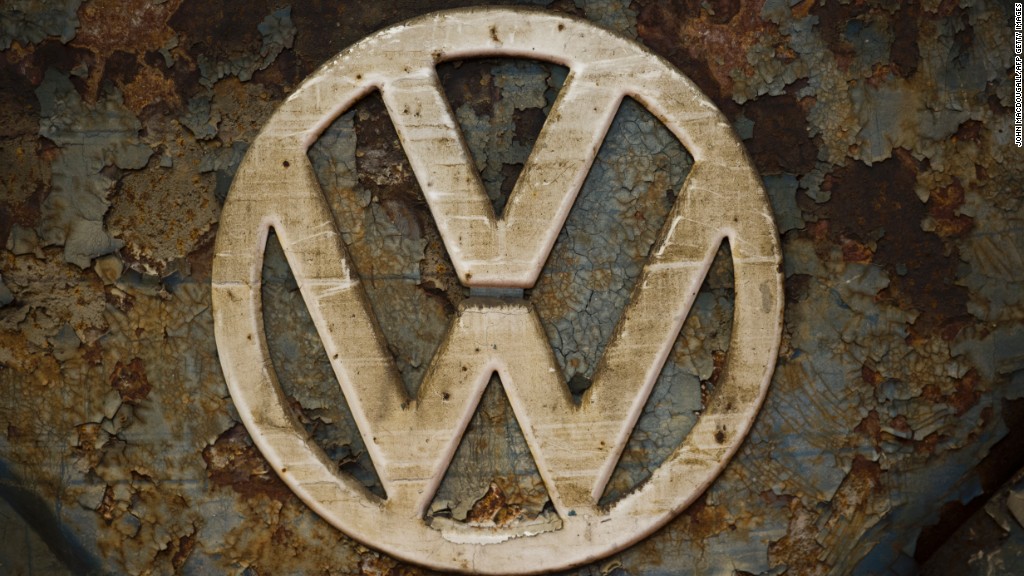 The cost of Volkswagen's emissions scandal keeps climbing. The company has now agreed on compensation for the dealerships that had diesel VW cars on their lots that turned out to be rigged to cheat on emissions tests.
The deal announced Thursday -- which is likely worth tens of millions of dollars -- involves 652 American car dealers. Volkswagen (VLKAF) has agreed to give out cash payments for the "unfixable, used diesel vehicles" on their lots, according to Hagens Berman, the law firm representing the dealerships.
Volkswagen said in a statement that the dealers will be compensated "to resolve alleged past, current and future claims of losses in franchise value."
The exact dollar figure of the settlement was not immediately released. Under the proposed settlement, VW will pay up within 18 months.
Related: Top Volkswagen executives accused of fraud in emission scandal
The terms of the proposed settlement are expected to be finalized by the end of September and are subject to approval by a federal judge.
Since it was revealed in September 2015 that millions of diesel Volkswagen cars worldwide had been rigged to cheat emissions tests, the auto maker has grappled with an onslaught of lawsuits and legal probes.
Related: Volkswagen profits back on track, despite scandal
This deal with U.S. retailers is the latest expensive settlement for the company.
In June, VW reached an $15 billion settlement deal that requires the company to repurchase any of the roughly 500,000 rigged cars sold in the U.S., or give owners a cash payout of $5,000 to $10,000 if they want to have their cars fixed.
The company also faces criminal investigations in the U.S. and abroad, which could pile on more expenses. VW revealed in April that it has set aside $18.2 billion to deal with the scandal.
--CNNMoney's Chris Isidore contributed to this report