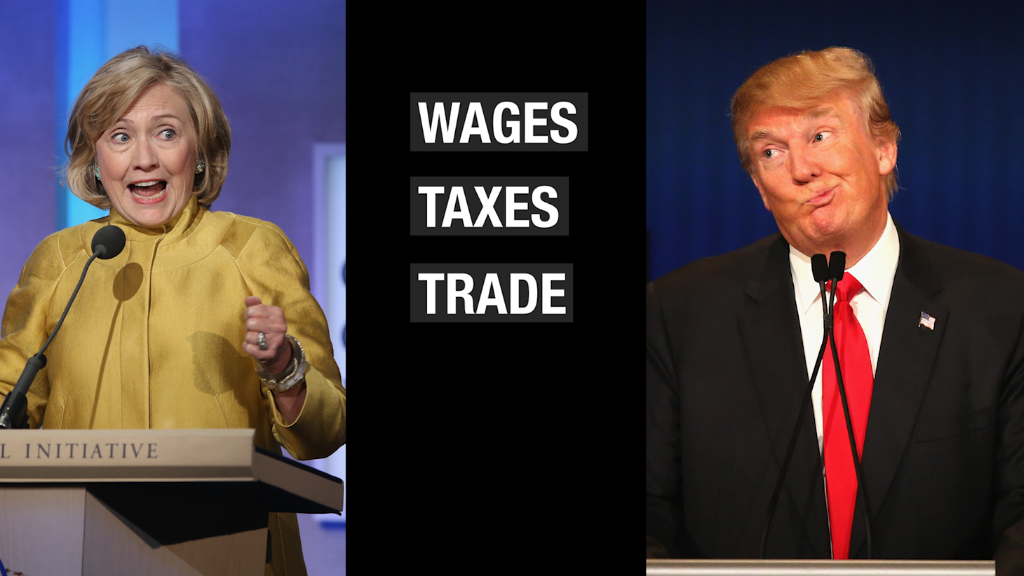 If Donald Trump is the next president, investment bank
UBS

(UBS) says these five industries will likely "flourish."

Retail & Restaurants: Trump plans to enact the largest tax cuts since World War II. That would put more money in people's pockets and likely cause folks to buy more stuff and eat out more at restaurants, argues UBS.

Banks: A key part of Trump's economic vision is to scale back regulations. He wants to scrap Dodd-Frank, the law to rein in big banks that President Obama signed after the financial crisis. Banks like JPMorgan have complained loudly that Dodd-Frank has hurt their profits. UBS says getting rid of the law (or even just parts of the law) could boost the financial sector's bottom line. Interest rates are also expected to be higher under Trump.

Energy: Energy and tobacco might see a boost from a Trump presidency as well if he scales back regulations. Trump has talked about how he wants to "unleash" America's energy potential. The U.S. is already on track to be energy independent by as early as 2020 because of the explosion of oil and natural gas drilling in recent years.

Defense: UBS expects both Trump and Hillary Clinton would be positive for the defense industry. Both candidates have voiced support for military spending, although Trump mentions it more often. Clinton's website says she supports "sustainable" military spending.

Related: Would Clinton's plan really create 10 million jobs?
Clinton better for market overall
Despite these headline winners, UBS predicts stocks and bonds will tank if Trump wins.
"Markets in general are apt to do better under a Clinton Administration," says UBS.
The problem is Trump's tax cuts are coupled with policies that make businesses nervous. There's concern Trump would start a trade war and restrict immigration to the point companies can't get the workers they need. On top of that, Trump's policies are expected to add heavily to the U.S. debt.
Related: Trump's new problem: His lead on economic issues is gone
The National Associates of Business Economics came to a similar conclusion when it surveyed over 400 of its members and found the vast majority believe Clinton would be the best candidate for the U.S. economy. Trump actually came in third in the NABE poll, behind Libertarian Gary Johnson.
According to UBS, the best case scenario for investors is Clinton winning the presidency and Republicans maintaining control of at least the House of Representatives. A Democratic sweep of the White House and Congress could cause the biggest headaches for all businesses.
"Who controls the House and Senate -- and by what margin -- will therefore matter every bit as much to investors as who sits behind the desk in the Oval Office," wrote UBS.