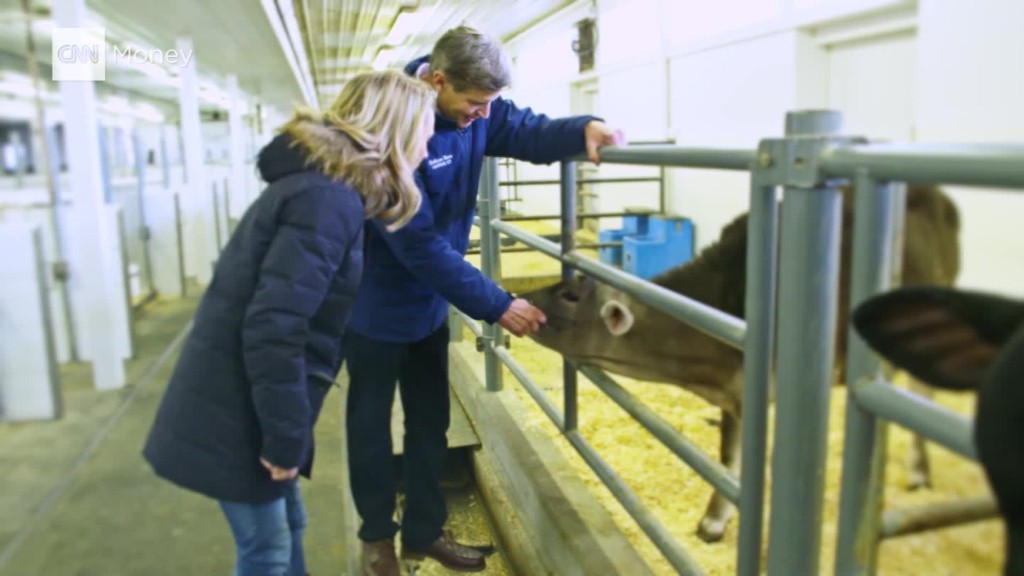 Investors are drooling over Jimmy Choo shares after the company said sales of men's shoes are spiking and its business in China is booming.
The luxury shoe brand is hugely popular among female fashionistas, and a pair of stilettos can easily sell for over $1,000.
But it's gaining a big following among men too. Nearly half of its stores now sell men's shoes, and they account for 8% of global sales, making it the fastest growing area of its business.
Chinese consumers are also tripping over themselves to buy some Choos, even as some other luxury retailers struggle in the country.
Jimmy Choo sales in Asia (excluding Japan) in the first half of 2016 are up 22% compared to last year. Some of that comes from new store openings but there's organic growth too.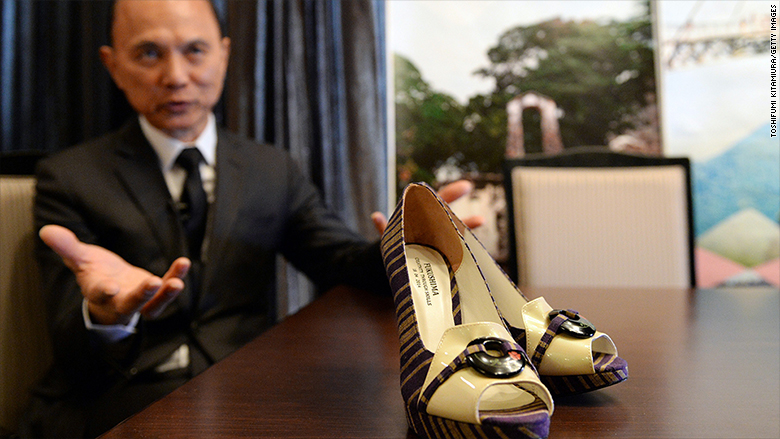 David Roth, a retail marketing expert at WPP, said niche brands like Jimmy Choo have an edge in the tricky Chinese market.
"The ubiquity of the most successful luxury brands in China is causing cutting-edge younger Chinese consumers to look at different luxury and status brands than they have in the past," he told CNNMoney.
Related: Tiffany sales plunge as tourists rein in spending
The company, which was founded in 1996 by designer Jimmy Choo and former Vogue accessories editor Tamara Mellon, is celebrating its 20th birthday this year.
Chairman Peter Harf stated: "The prospects for the business in its 20th year have never looked better."
The London fashion firm is even getting a boost from Brexit. The company has benefited from the sharp fall in the British currency, which makes global sales more valuable when converted into pounds.
Related: $1.3 trillion at stake in Brexit breakup
Jimmy Choo first listed on the London Stock Exchange in October 2014. Its shares surged in the first few weeks but have tanked since, losing half their value and hitting a record low in June.
But the positive earnings news sent the stock up about 6% on Thursday.
The company gained international fame from its prominence in films and TV shows, including "Sex and the City" and "The Devil Wears Prada."
Jimmy Choo accessories are also frequently flaunted by Hollywood stars and royalty, including Kate Middleton, the Duchess of Cambridge.