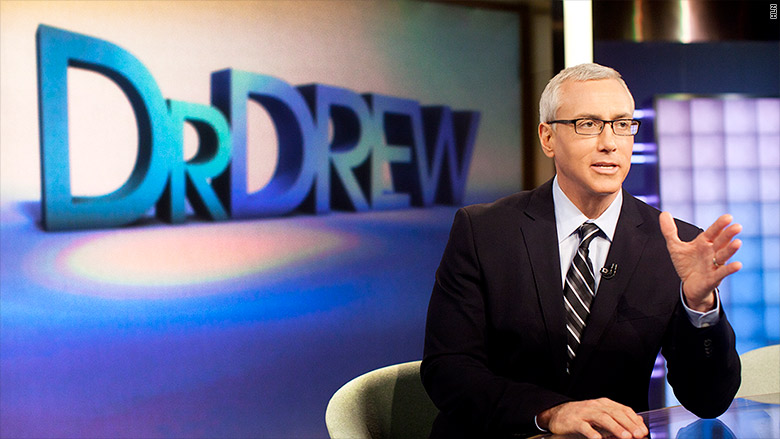 It's a wrap for Dr. Drew Pinsky's show on HLN.
CNN executive vice president Ken Jautz announced Thursday that "Dr. Drew and I have mutually agreed to air the final episode of his show on September 22."
"Dr. Drew and his team have delivered more than five years of creative shows and I want to thank them for their hard work and distinctive programming," Jautz said in a statement. "Their audience-driven shows, in particular, were innovative and memorable TV. And Dr. Drew has been an authoritative voice on addiction and on many other topical issues facing America today."
It's the latest in changes at HLN, which is CNN's sister network.
In June the network announced that Nancy Grace would be ending her very popular show and leaving after a dozen years as one of HLN's biggest stars.
Related: Nancy Grace leaving HLN
"Dr. Drew," which according to its site "explores the behavior behind the headlines and addresses the fundamental issue, 'why we do what we do,'" never reached the heights of Grace's show.
Pinsky is well known for some of his other work including VH1's "Celebrity Rehab" and the syndicated radio show "Loveline."
"It has been a privilege working at HLN," Pinsky said in a statement of his own. "My executive producer Burt Dubrow and our outstanding staff and contributors were consistently exceptional. I am very excited to stay within the CNN Worldwide family as a contributor."
HLN will air reruns of "Forensic Files" and episodes of CNN originals in the "Dr. Drew" 7 p.m. ET time slot.