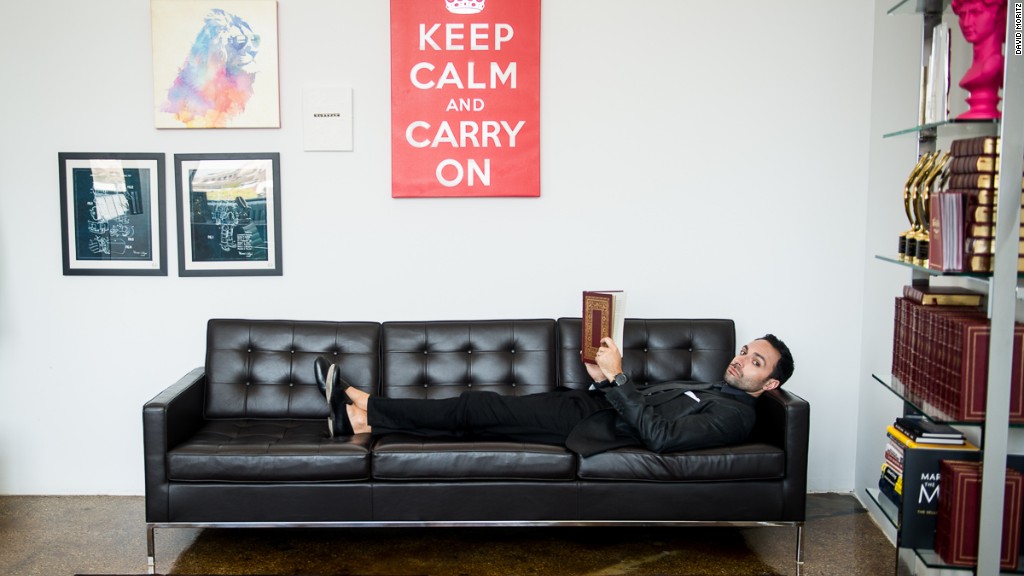 The MTV Video Music Awards are coming home -- sort of.
After three years away, the VMAs are back in New York City, from which the show has aired 15 times, including its inaugural broadcast in 1984. And in many ways, the VMAs with its fast-paced, chaotic, anything can happen feel is best suited for a New York state of mind.
New York has also hosted some of the most iconic VMA moments with the city as a back drop such as Eminem and a gang of lookalikes performing on a shut-down 6th Avenue before walking into and through Radio City Music Hall, Bruce Springsteen opening the 2002 show outside the Hayden Planetarium less than one year after September 11, and Taylor Swift singing on the F train in 2009.
But this year is the first time that the VMAs will be held at one of New York's most important venues: Madison Square Garden.
"We always knew that the show needed to be in that room," Garrett English, the executive producer of this year's show, told CNN. "For us and for artists and for music and culture aficionados, Madison Square Garden represents one of the greatest stages in the world and one of the most iconic venues in entertainment that exists."
"The show has an energy in Manhattan that is just unparalleled," English added. "The embrace of the building and embrace of the culture will be very exciting."
The VMAs aren't new to big rooms, or insane productions (the 2007 show was live from inside a Las Vegas hotel; in 2005 the ceremony was in Miami in the midst of Hurricane Katrina), the show will have what English called "galactic operations" around MSG, including an hour-long pre-show that will take place outside on 33rd Street.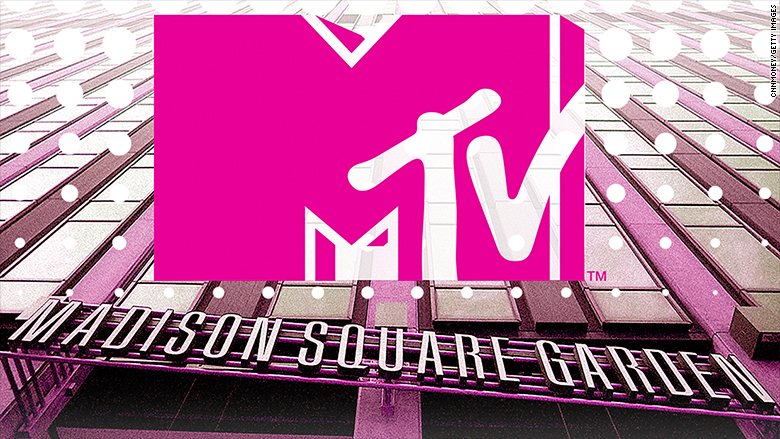 Related: Why MTV is going back to being MTV
"Doing a show of this scale, in a room of this scale on 33rd Street between 7th and 8th in midtown Manhattan, poses a lot of challenges," English told CNN. "The challenge coming into the Garden is how do you embrace the grandeur and scale of its architecture, its history, and lore and also present a show that can get very intimate and personal... How do you play both of those notes?"
The VMAs are the flagship broadcast for the cable network. 9.8 million people watched it last year.
MTV is estimating that this year's show will have roughly 13,000 fans in attendance, along with a giant stage and some of the biggest names in music.
Among the performers will be Rihanna, who will also be accepting the Video Vanguard Award, and Britney Spears, who is returning to the VMAs as a performer for the first time in a decade.
"This is essentially an exercise of putting on nine concerts in two hours," English said with a bit of a laugh. "But that's what we do, that's what we love, and that's what the VMAs are all about."
MTV's Video Music Awards will air live from New York's Madison Square Garden on August 28.