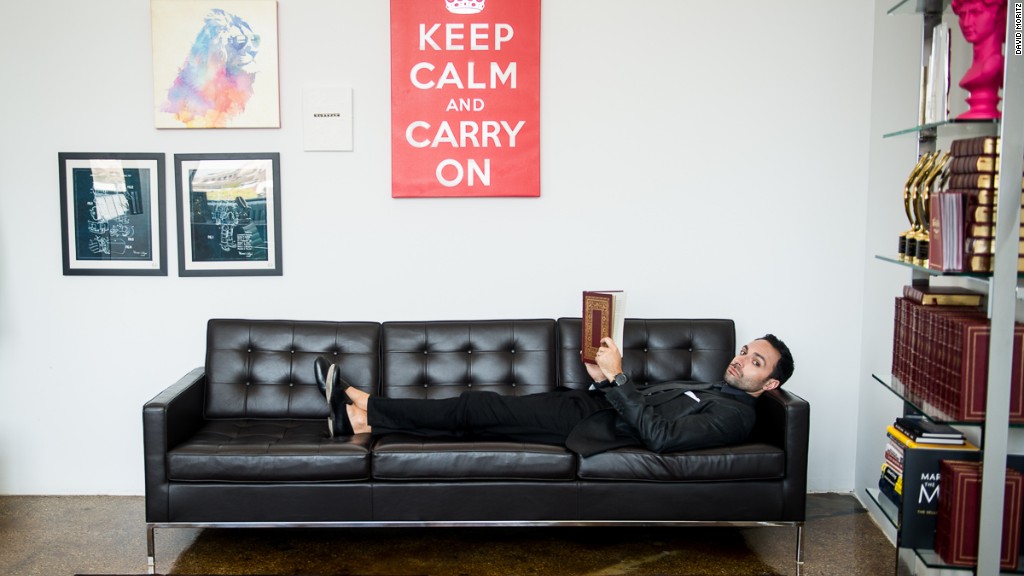 In Queens, NY, there's a small conference room that boasts a trophy wall like no other.
It's crammed, end-to-end, with some of the most recognizable trophies in the world -- MTV's Moon Man, a Golden Globe and an Emmy, a Country Music Award, a People's Choice Award, even a trophy from The Voice.
That wall belongs to Society Awards, a small business founded by David Moritz that actually makes all of these awards, and many, many more.
In nine years Moritz, 35, has cornered the market for designing the entertainment industry's top awards.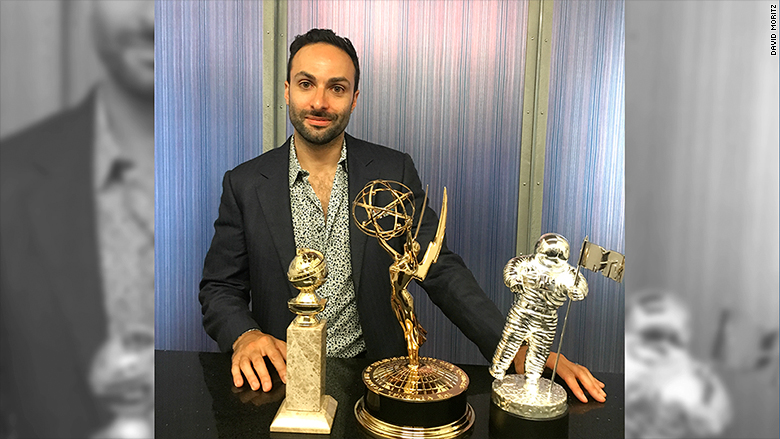 Recently, his firm made the BET award given to actor Jesse Williams and the trophy Beyonce got from the Council of Fashion Designers of America for being the 2016 Fashion Icon.
In all, Society Awards manufactures trophies for nearly 100 different award shows.
"It's always exciting and an honor to see any of our products on TV," said Moritz. "All our teammates and our families get an extra kick out of award shows with a Society Awards product."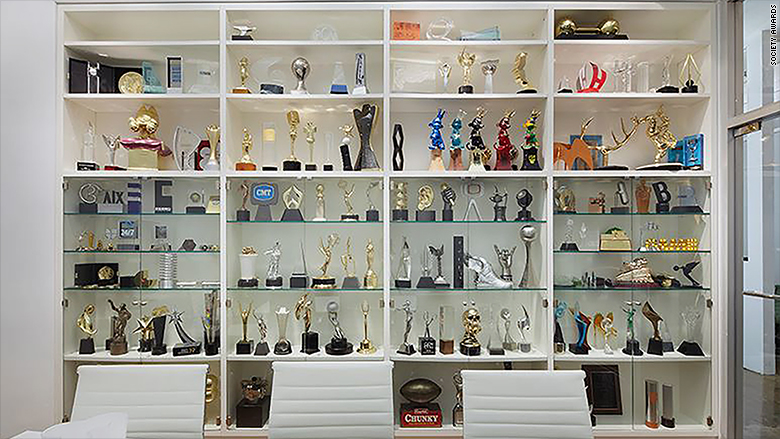 The company generates $5.5 million in annual revenue and has been profitable since its first year. It's one of a trio of startups that Moritz now runs -- he subsequently launched design firm Viceroy Creative and a high-end liquor brand called Ambition Beverages.
The three businesses, which are located in New York and Oklahoma, employ 38 people, many of whom work across the brands.
Related: Britney Spears to perform at MTV VMAs
A decade ago, Moritz had a different vision for himself.
"I thought I was going to be a lawyer," he said. Public service was in his DNA -- his father was an undercover cop and his mother was involved in social work.
Life took an unexpected turn when the 14-year-old relocated from New Jersey to Oklahoma.
"It was a culture shock," he said. "I went through a period of mild depression."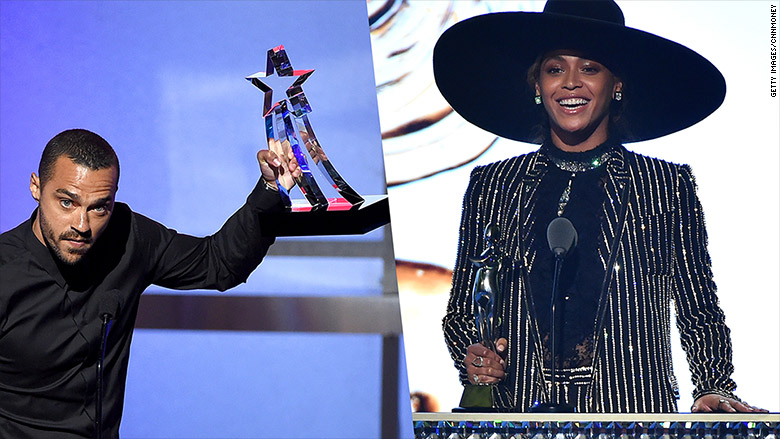 He coasted academically but became somewhat of a rebel. "When I couldn't find a parking spot, I'd pull up my car on the sidewalk and park in front of the school door," he said.
In 1999, Moritz went to NYU and got his first taste of entrepreneurship.
"Some of my friends and I rented out clubs and threw parties and events for the college crowd," he said. Soon he was pocketing $1,500 to $2,000 a week.
He graduated from law school and worked as an entertainment lawyer for two years.
The idea for Society Awards happened almost incidentally. Scrambling for a business idea, Moritz accompanied a friend to a trade show that included award vendors.
"I wasn't impressed with what I saw," he said. "You'd think these beautiful trophies given to celebrities were made by fancy companies. They're made by small manufacturers."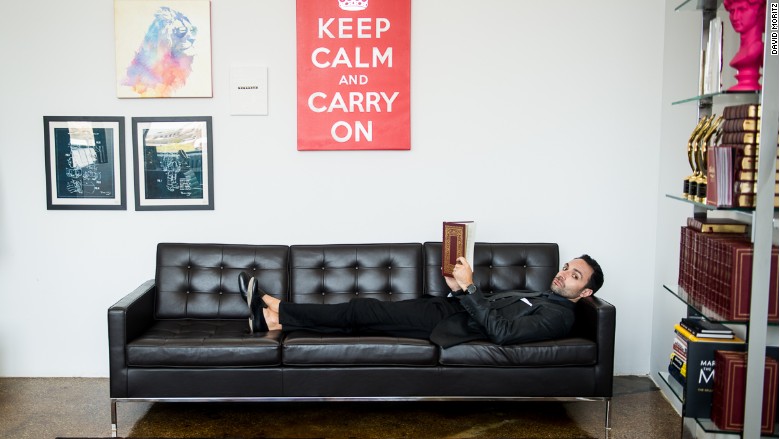 Moritz saw his opening.
"I wanted to reimagine the awards to be mysterious, beautiful and sexy, like high-end jewelry," he said.
It helped that he had a knack for design. Moritz was keen to improve upon the current trophy designs, by using different manufacturing techniques and in some cases even hand-finishing the awards. To complete the luxury feel, Moritz created custom packaging for each trophy.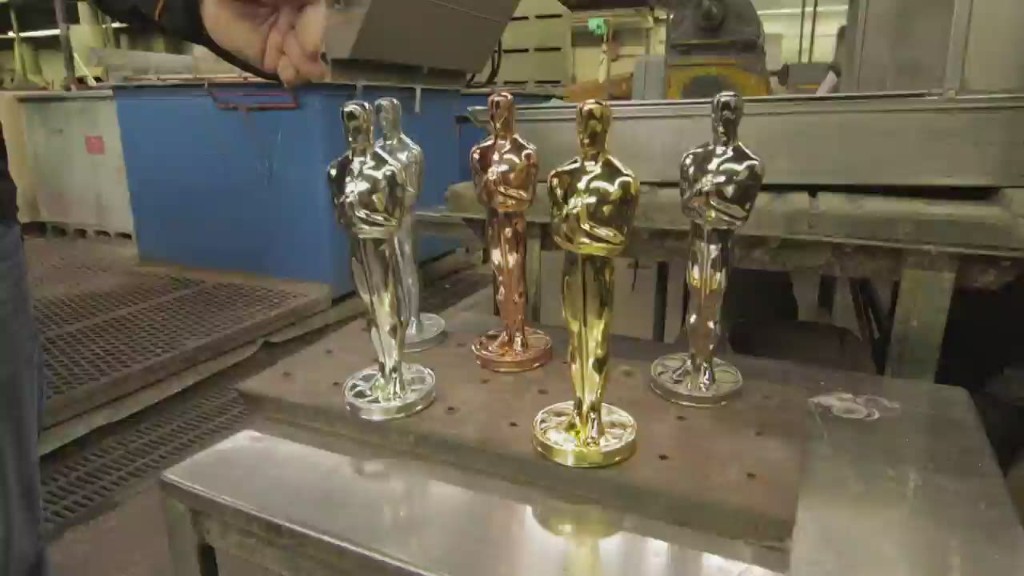 Today, many of the trophies are made in China and the U.S., but some finishing touches take place in the company's facility in Oklahoma.
Moritz is hungry to keep going. "There are so many industry awards we're still not involved with," he said.
The top of his list? The Oscars and Grammys.