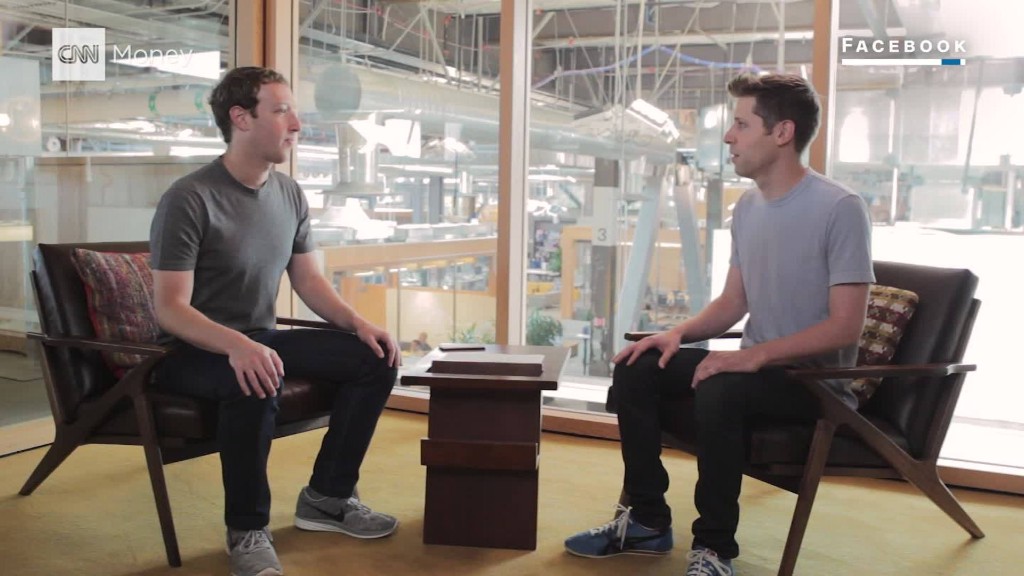 If you use WhatsApp for messaging friends and family, get ready for Facebook to learn even more about you.
WhatsApp announced in a blog post Thursday that it will begin to share phone numbers and other data on the activity of its one billion users with its parent company Facebook (FB), more than two years after getting acquired.
WhatsApp framed the move as a way to crack down on spam and help Facebook improve its friend suggestions and the ads it shows users with the additional data.
"Facebook and the other companies in the Facebook family also may use information from us to improve your experiences within their services such as making product suggestions (for example, of friends or connections, or of interesting content) and showing relevant offers and ads," WhatsApp explained in its updated terms and privacy policy.
The service will give users a chance to opt out of the sharing arrangement before agreeing to the news terms and privacy policy, and another 30 days to opt out after agreeing to it.
The policy change is likely to upset some users who trusted WhatsApp to keep their data as private as possible -- a principle that WhatsApp founder and CEO Jan Koum promised to abide by shortly after getting acquired by Facebook.
Related: WhatsApp adds end-to-end encryption for all communications
"Respect for your privacy is coded into our DNA, and we built WhatsApp around the goal of knowing as little about you as possible," Koum wrote in a blog post a month after the acquisition. "If partnering with Facebook meant that we had to change our values, we wouldn't have done it."
WhatsApp, he explained, does not have data on its users birthdays, home addresses or places of work. But it does have access to phone numbers -- and now Facebook does too.
Some users aired their outrage on Twitter over WhatsApp handing over their phone numbers to Facebook.
"Phone numbers?!? No! That's absolutely NOT OKAY. I might need to delete Facebook, people. NOT kidding," one WhatsApp user tweeted.
While the arrangement may frustrate users, it was only a matter of time. Facebook bought WhatsApp for $19 billion, by far its largest acquisition ever, and had to start making use of its data sooner or later to make that money back.
In addition to tapping into WhatsApp data for better ad targeting, WhatsApp also updated its policy to pave the way for users to communicate with businesses.
That follows Facebook CEO Mark Zuckerberg's typical playbook for making money from social platforms: give businesses an opportunity to engage with customers on the platform, then start charging them to be seen more prominently.
It's a long game -- and one that Zuckerberg put off for WhatsApp and Facebook Messenger for years, despite interest from investors.
"This may sound a little ridiculous to say, but for us, products don't really get that interesting to turn into businesses until they have about a one billion people using them," Zuckerberg said on an earnings call in October, 2014.
WhatsApp hit the one billion user mark at the beginning of this year. Now it's time to make some money.