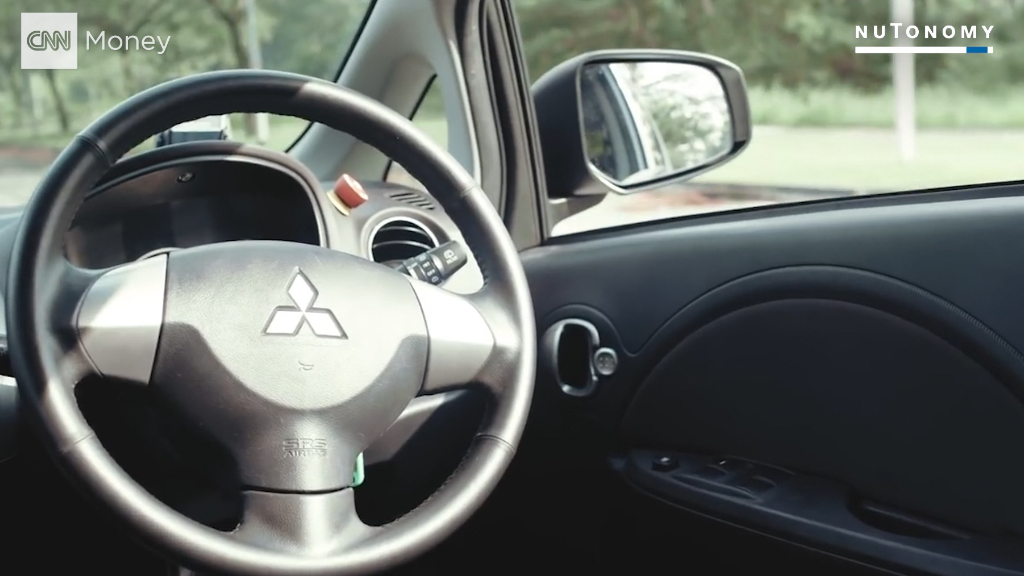 The race to offer self-driving vehicles is in full swing around the world.
Cambridge, Massachusetts-based startup NuTonomy is launching a self-driving ride service in Singapore on Thursday -- a move that highlights the range of global players pushing to deliver autonomous vehicles.
NuTonomy, which the Singapore government partnered with earlier this month, has been testing its technology in the country since April. The company is now ready to get the public in its cars, starting with two vehicles in the north end of the city. It expects to have a dozen vehicles by year's end.
NuTonomy will offer free rides to select passengers who summon a car via its app. The conclusion of each ride will include a survey to gauge customers' reactions to the self-driving experience and learn how to improve the service.
"We don't want all 20-year-old tech-savvy young males," nuTonomy co-founder Karl Iagnemma told CNNMoney. "We want to get a cross-section of society into our car."
Related: Uber will soon offer free rides in self-driving Volvos
To help spread the news about the current service, it is reaching out to Singapore businesses and organizations to invite riders.
Each car will have a safety engineer sitting behind the wheel to take control of the vehicle as needed and answer questions.
"There are occasionally still areas where something pops up in front of a car that you have never seen before," he said. "That's [why] we have the safety driver."
NuTonomy previously said it expects to launch its service without the supervision of a safety driver in 2018.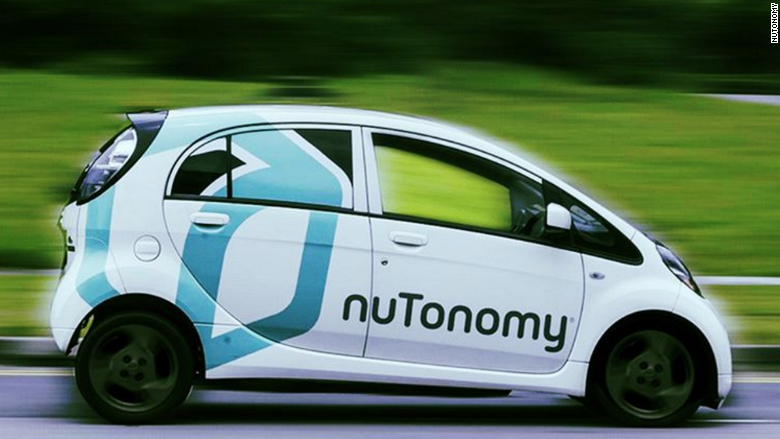 Related: Is Uber's push for self-driving cars a job killer?
The news comes one a week after Uber announced it will offer public trials of self-driving vehicles in Pittsburgh later this month. Ford (F) also recently announced plans to offer a self-driving cars for an undetermiend ride service in 2021. Meanwhile, BMW partnered with autonomous driving company Mobileye to put driverless cars on the road around the same time frame.
The U.S. federal government was expected to release guidelines on self-driving vehicles this summer. The absence of clear rules for fully autonomous cars across the country contributed to the startup deciding to test in Singapore.
"In Singapore, we have much less uncertainty," Iagnemma said.