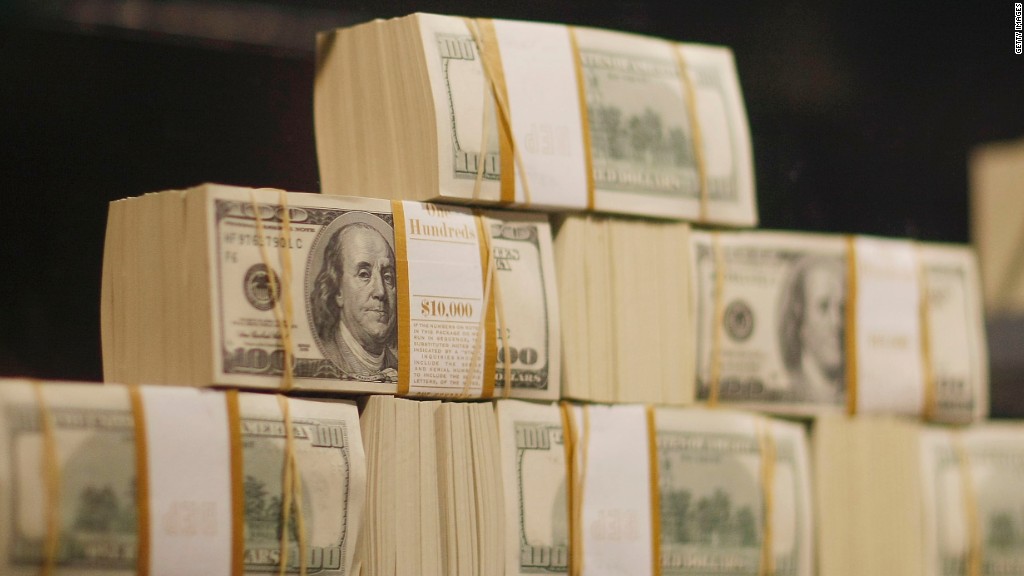 The United States has sent a message to the European Union: Stop your tax crackdown on American companies or be prepared to suffer the consequences.
The EU is probing the tax arrangements of Apple (AAPL), Amazon (AMZN) and Starbucks (SBUX) in European countries over concerns they were getting a special deal from governments hoping to attract the U.S. companies.
Apple has already warned the investigation could force it to pay a decade's worth of back taxes to Ireland -- estimated by some analysts to be in the billions of dollars.
The U.S. Treasury Department on Wednesday accused the European Commission agency behind the probes of going beyond its remit and acting as "a supra-national tax authority."
"These investigations have major implications for the United States," said Robert Stack, the Treasury's deputy assistant secretary for international tax affairs. He warned U.S. taxpayers "could wind up eventually footing the bill."
That could happen, he said, if the companies are forced to pay extra tax to the EU and then claim that spending as a deduction on their U.S. taxes.
Related: Europe plans to force big firms to come clean on profits and tax
The Treasury published a white paper detailing its objections, including the fear that other countries could follow the EU example and seek large sums retroactively from both U.S. and EU companies.
It urged the EU to give up on its pursuit of the companies, saying it's considering unspecified "potential responses" if Brussels doesn't change course.
In response to the U.S. criticism, the European Commission said its investigations are aimed at ensuring equal treatment for all businesses by tackling "illegal tax advantages" that some enjoy.
"EU law applies indiscriminately to all companies operating in Europe -- there is no bias against U.S. companies," it said in a statement.
Related: Apple's Tim Cook on his mistakes and what the future holds
Apple is still waiting for a ruling in its case. In a recent interview with the Washington Post, CEO Tim Cook said the company would appeal the decision if it doesn't get "a fair hearing."
"It's important for everyone to understand that the allegation made in the EU is that Ireland gave us a special deal," he said. "Ireland denies that. The structure we have was applicable to everybody -- it wasn't something that was done unique to Apple."
In Amazon's case, the Commission has said Luxemburg may have given it an unfair advantage by helping the company slash its tax bill. Both Luxemburg officials and Amazon deny any wrongdoing.
Starbucks is appealing a Commission decision that its tax arrangements in the Netherlands amounted to state aid. Italian-U.S. car maker Fiat Chrysler (FCAM) is appealing a similar ruling over its tax setup in Luxemburg.