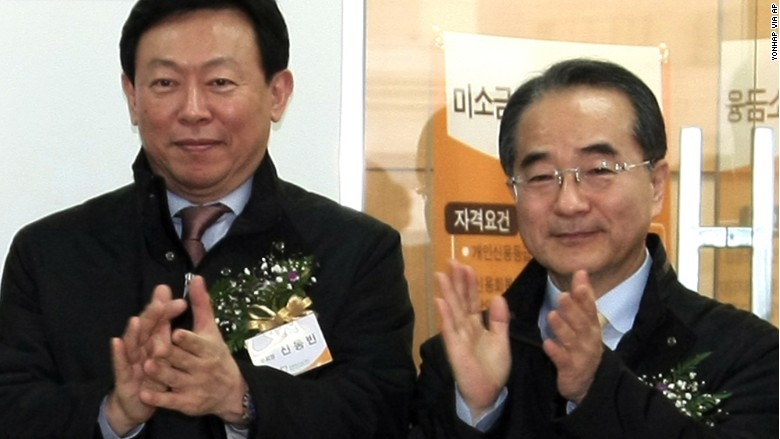 A top executive at a South Korean company facing a corruption investigation was found dead early Friday just hours before he was due to be questioned by prosecutors.
Lee In-won, vice president of the conglomerate Lotte Group, was discovered lying on the ground with a necktie around his throat, according to local police.
Police said they suspected he may have hanged himself and fallen to the ground when the necktie broke, but the cause of death hasn't officially been established. A four-page letter was found at the scene in Yangpyeong county, east of Seoul, police said, declining to comment on its contents.
Related: Two Zurich Insurance executives found dead
Lee's death comes amid the ongoing corruption investigation into Lotte, one of South Korea's five biggest conglomerates. The probe has shaken the company, forcing it to shelve plans for an initial public offering of one of its units.
The daughter of Lotte's founder was arrested last month on charges of bribery and embezzlement.
As part of the corruption investigation, Lee was due to meet with prosecutors Friday morning, the company said.
Lee, 69, joined Lotte in 1973 and held numerous positions as he rose up the ranks over the decades.
"It is hard to believe that Vice President Lee In-Won, who sacrificed more than anyone to lay the foundations for Lotte, has passed away," the company said in a statement.
Based in Korea and Japan, Lotte has a wide range of businesses, including candy, hotels, retail and construction.