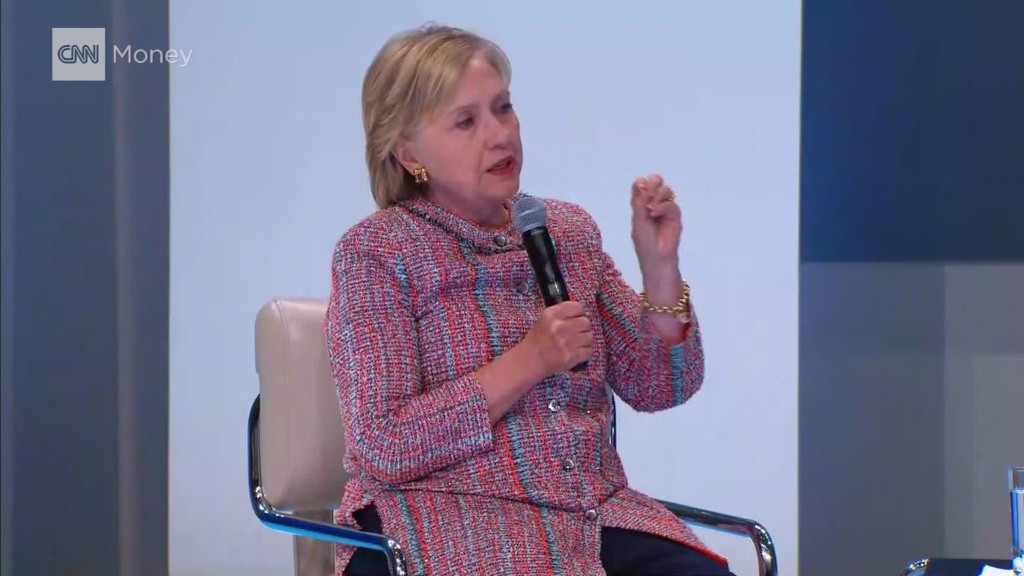 Taxes. Criminal justice. Labor rights. These are common issues that presidential candidates take on.
But revenge porn? That issue hasn't made it into stump speeches -- unless you're Hillary Clinton.
Revenge porn is non-consensual pornography that's uploaded to the web for purposes that range from public shaming to making money to extorting victims for more material.
The issue of revenge porn has been increasingly making headlines, with victims ranging from everyday people to celebrities. Just this week, comedian Leslie Jones fell victim to hackers posting nude photos on her web page. The feds are now looking into the hack.
It's not listed on Clinton's issues page, but she has publicly cited the issue as one she'll work to combat if she's elected president.
And those working to fight revenge porn are excited to have her in their corner.
CNNMoney special: Revenge porn: the cyberwar against women
While there have been some recent strides, laws against online harassment, including revenge porn, are notoriously weak. There's a lack of basic understanding of cyber crime from most law enforcement -- and the burden of proof is placed on the victim. For some victims, copyright law has been the only way to get their naked pictures off the Internet -- meaning they need to literally copyright their naked bodies.
The 34 states that do have laws have unequal levels of punishments, which rarely match the scope and damage of revenge porn.
There's been some recent progress, though. In March, Representative Katherine Clark introduced a new federal bill to train police departments on cybercrime. Then, in July, Representative Jackie Speier proposed a separate bill, the Intimate Privacy Protection Act, to criminalize revenge porn.
Clinton cited Speier's bill -- and the need to fight for the rights of revenge porn victims -- in an op-ed published this week on Refinery 29, a millennial women's lifestyle site.
Speier said she was "delighted" by Clinton's support of the bill, which she's been working to introduce for more than two years.
"Truthfully it's unusual for a presidential candidate to identify a certain piece of legislation," Speier told CNNMoney. "We're very happy that she recognizes the importance."
Speier hopes that the bill could be passed by Congress and signed by Clinton, if elected, within the first 100 days of her presidency.
Attorney Carrie Goldberg, who specializes in sexual harassment crimes, said if that happens, "we will finally have a federal law that protects the privacy of our most private information, our sexual information."
"It's groundbreaking to have a presidential candidate who cares about sexual privacy," she added.
Related: Sextortion is scarily common, new study
YouTube personality and revenge porn victim Chrissy Chambers told CNNMoney that she's hopeful Speier's law will pass so that there will be a baseline for punishment.
"There is no equal punishment now," said Chambers, 25. She's the woman who first prompted Clinton to publicly discuss revenge porn at a Los Angeles town hall in June.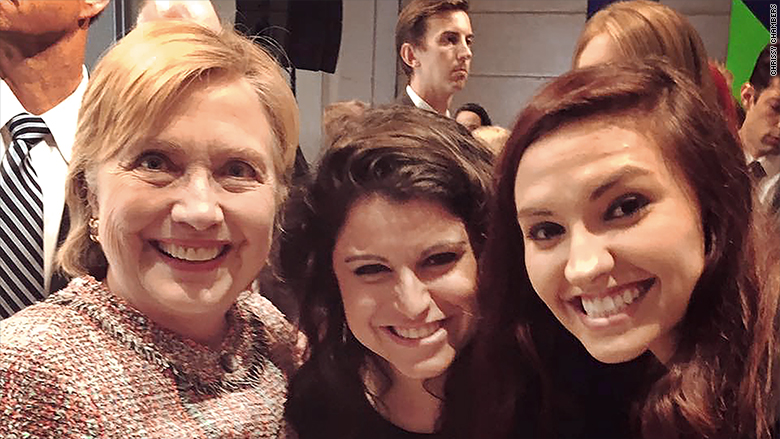 Chambers shared her story -- her ex-boyfriend covertly recorded himself sexually assaulting her. Chambers said she didn't know he'd done so until she discovered the videos online in 2013. She told CNNMoney that she still searches for new places the videos may have surfaced a couple times a month.
Chambers said she was touched by Clinton's heartfelt response.
"I will do everything I can as president to try to figure out how we can give victims like you the tools you need ... to be able to protect yourself, and by doing so, protect others," Clinton said at the event. "When it crosses a line, when it becomes so threatening, so dangerous, we have to stop it."
Related: To fight revenge porn, I had to copyright my breasts
But Clinton didn't leave it there. She mentioned Chambers by name in her op-ed this week, which according to Neha Gandhi, Refinery 29's SVP of content and strategy, was Clinton's idea.
"The revenge porn story from Chrissy was in her original draft and we were thrilled to run a piece that focused on this issue, which is so important to us and our audience," Gandhi wrote in an email to CNNMoney.
Prioritizing this type of crime cannot be understated, according to Ari Ezra Waldman, an associate professor of law at New York Law School.
"It's an incredible step forward to have a major nominee talking about cyber harassment and online safety as a women's safety issue and as a tech issue."