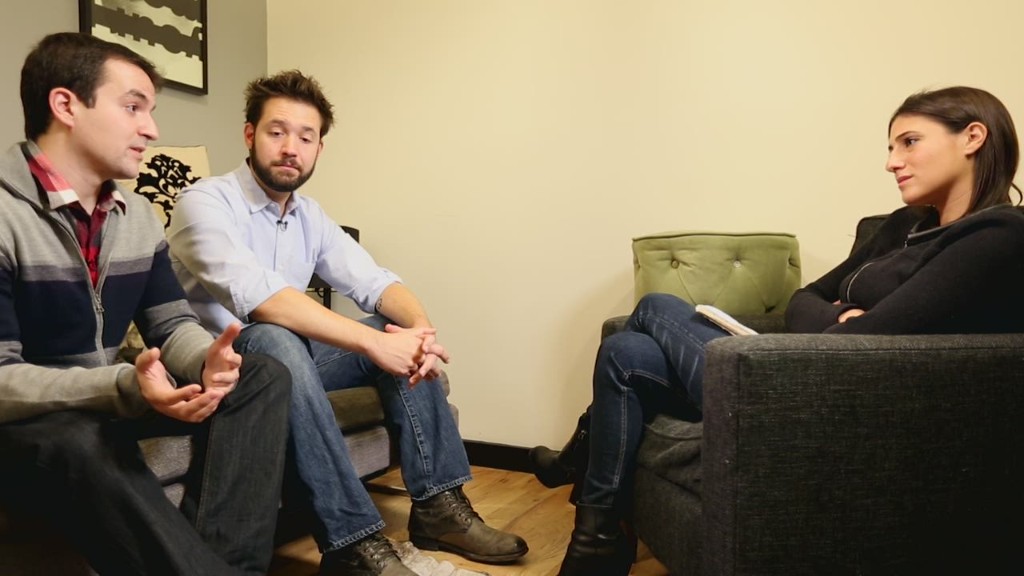 More immigrant founders, please.
That's the message the U.S. Citizenship and Immigration Services sent on Friday when it proposed a new rule to help talented foreign entrepreneurs stay in the U.S.
The rule would grant select entrepreneurs a temporary pass for two years to build their companies, with the option to request an extension for an additional three years.
The rule would enable the Department of Homeland Security to extend "parole" status to entrepreneurs. It's typically granted for humanitarian or medical relief, but it's a creative fix for the lack of a startup visa in the U.S.
This approach doesn't require congressional approval, which is where immigration reform efforts have repeatedly stalled. And as it stands now, there's no specific U.S. startup visa for foreign entrepreneurs.
PayPal cofounder Max Levchin came out as a vocal advocate for the new proposal on Friday. He wrote about his own move to Chicago from the Soviet Union in 1991. He was just 16 and his family had "just a few hundred dollars to our name," he wrote.
PayPal, founded in 1998, now employs nearly 17,000 people and is worth $47 billion, according to Levchin. Levchin wrote that it's that wealth that has enabled him to invest in more than 100 startups -- including Yelp (YELP).
"I believe that the most promising entrepreneurs from around the world should have the same opportunity I had -- the chance to deliver on their potential, here in America," wrote Levchin, who now heads consumer lending startup Affirm, which he cofounded.
He said that immigrants have cofounded as many as one quarter of the high-tech startups in communities all across the U.S.
"My story isn't unique -- America is a nation of immigrants and has always been a magnet for strivers, innovators, and entrepreneurs from every corner of the globe," added Levchin.
Related: Go-to visa for Indian and Chinese is temporarily frozen
Craig Montuori, executive director at the Global Entrepreneur In Residence Coalition, told CNNMoney that the parole status proposal is "99% of what we could have possibly hoped for in the absence of comprehensive legislative reform."
The proposed rules (which the public has 45 days to comment on) state that entrepreneurs will need to have started their companies in the past three years and have demonstrated "potential for rapid business growth and job creation." Entrepreneurs will need to support that claim by showing they've raised $345,000 in funding from qualified investors, or $100,000 in grants from government entities.
Montuori added that since parole is determined on an individual basis, "the training process is of huge importance, as is the managerial and policy oversight."