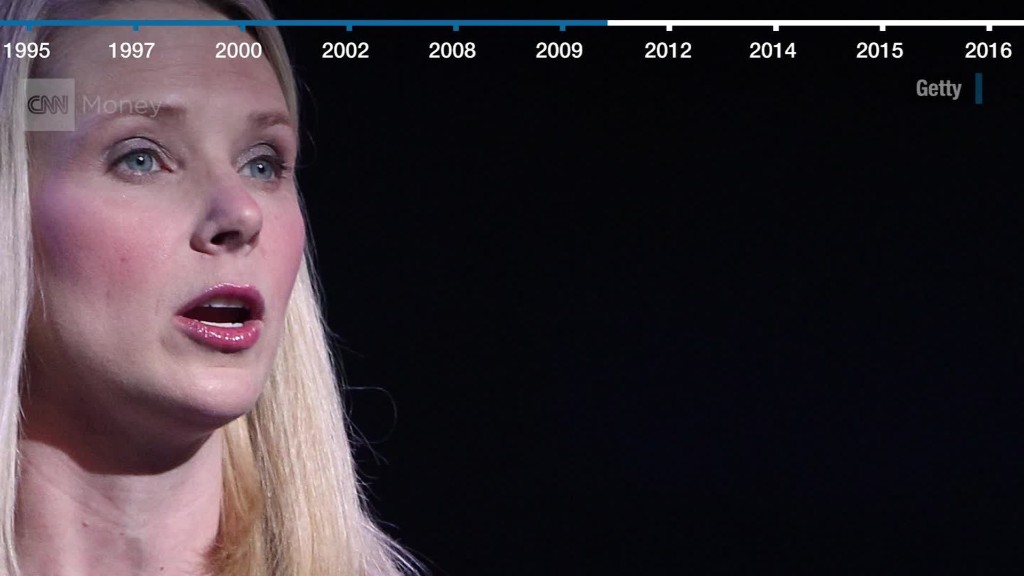 If you didn't know better, you might think Yahoo has suddenly gained a second wind. Maybe it has.
In the last month, Yahoo (YHOO) has launched a new TV website in partnership with Hulu, introduced ads on all Tumblr blogs to let users make money and expanded its financial news team.
Even Yahoo's (YHOO) stock, long punished by Wall Street for the company's ad sales decline, is now trading at its highest level in more than a year.
Then you remember all this activity comes after Yahoo agreed to sell its core assets to Verizon (VZ) in late July for $4.8 billion, marking an end to Yahoo's two decades of independence.
For certain teams inside Yahoo, the pending acquisition has created a feeling of cautious optimism and greater momentum after months of uncertainty about who would own the company -- a feeling perhaps last felt when CEO Marissa Mayer was hired in 2012 to revive the aging Internet company.
Those on Yahoo's media team, for example, say morale is decent and the division has been given the go ahead to keep hiring this year.
"There's a strong belief that because web traffic continues to grow for News, Sports and Finance on a month to month basis, Verizon will largely leave the media groups intact," says one member of Yahoo's media group.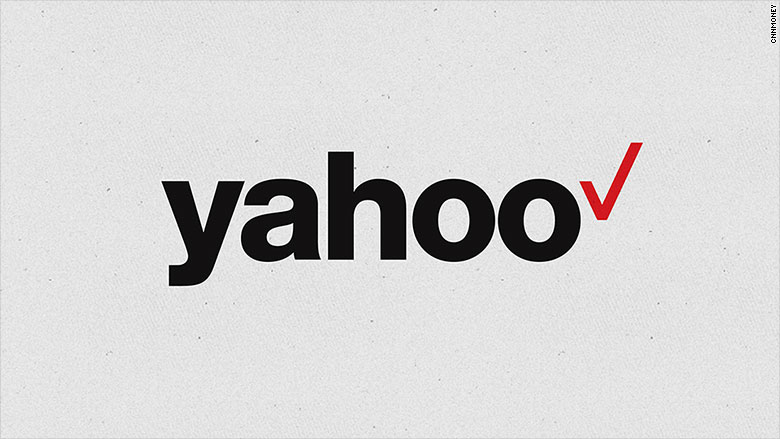 Likewise, some on the design team were initially nervous about potential redundancies with Verizon, but have since started to feel more confident in their roles, according to a source within the company.
"We don't have to worry about how we are viewed externally and what do our shareholders think," the source says. "It did breed a new sense of energy and purpose."
"Yahoo's dedicated employees remain focused on executing against our 2016 strategy," Rebecca Neufeld, a Yahoo spokeswoman, said in a statement. "We think it's time for others to shift their attention back to the great work Yahoo teams do to deliver the best content and products to our users and advertisers."
However, a large purple cloud of uncertainty does remain as employees wait to see which divisions Verizon chooses to invest in and which it chooses to reshuffle or kill off after the acquisition closes early next year.
Related: Why Marissa Mayer couldn't save Yahoo
The Tumblr team, for example, has heard very little from Verizon (VZ) about what's next, leading some to assume the team is a low priority at best.
"They didn't even send over any Verizon swag, so everyone figures that the phone company doesn't care enough about Tumblr to make any big waves any time soon," says one former Tumblr employee.
Some Yahoo employees are starting to look elsewhere.
Pat Flynn, a partner at executive recruiting firm The Errigo Group, says he has already found Yahoo executives who are ready to leave the company just in the few weeks since the acquisition was announced.
"I recently reached out to a couple of Engineering VPs because I'm on a CTO search and they both returned my call and expressed interest in doing something else," says Flynn.
Yahoo has tried to fight off the possibility of a staff exodus by promising to accelerate employee stock options once the acquisition closes, which offers an incentive to stick around until then, according to a company filing this month with the SEC.
Certain key questions remain unanswered though, including whether Mayer will continue to run Yahoo post-acquisition and whether significant layoffs are coming.
"At this time, Yahoo is not planning any layoffs in anticipation of the transaction closing," Yahoo said in the filing. As for whether Verizon will cut staff, Yahoo said simply, "That is a decision for Verizon."
Related: Marissa Mayer's payday: 4 years, $219 million
Laura Martin, senior analyst at Needham & Co., says if there are layoffs at Yahoo it will probably take 3-6 months after the acquisition closes.
"[Then], Yahoo or Verizon will figure out what businesses they want to focus on and what they don't," Martin says. "I don't expect it to be imminent."
If she's right, Yahoo employees may still have nearly another year of operating in limbo.