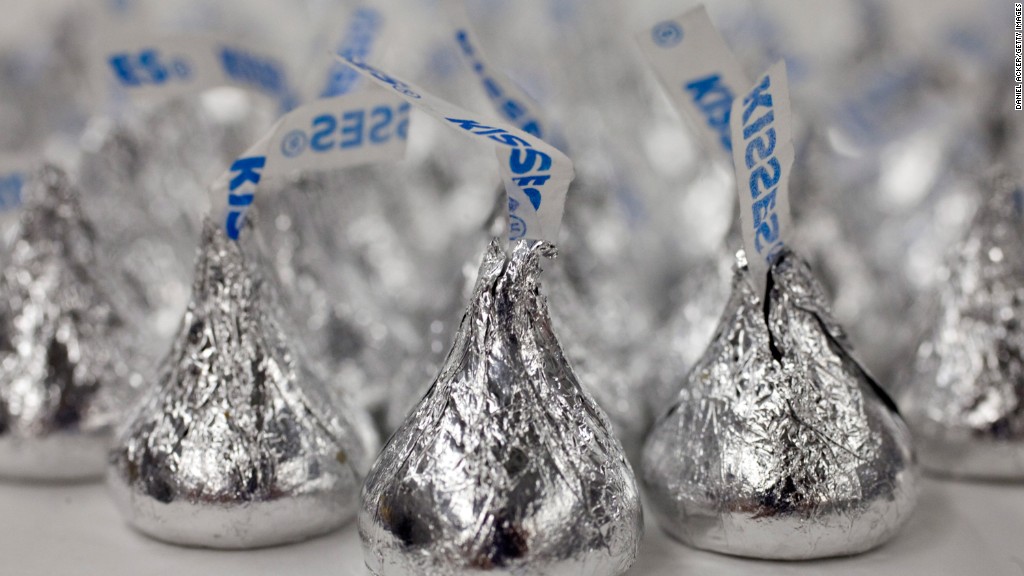 So much for that much-hyped chocolate marriage between Hershey and Cadbury.
Hershey's (HSY) stock crashed 11% Monday evening after Cadbury owner Mondelez (MDLZ) revealed it's no longer pursuing a deal to acquire the iconic American chocolate maker.
In June, Hershey rejected a $107-a-share takeover offer from Mondelez. The offer represented a 10% premium to Hershey's closing price at the time.
The two companies continued talking, but Mondelez said merger talks are now over. The snack giant said it determined there's "no actionable path forward" for a combination.
Related: A Trump presidency would benefit these businesses
Mondelez cited "recent shareholder developments at Hershey," without elaborating.
The comments likely reflect reluctance from the Hershey Trust, the powerful shareholder that controls Hershey, to sell the candy giant. The Hershey Trust owns the vast majority of Hershey's votes and has been unwilling to sell in the past.
Hershey confirmed to CNNMoney the company has been informed that "Mondelez is no longer pursuing a combination."
In an effort to "sweeten" the deal, Mondelez reportedly promised to protect Hershey jobs, move its global chocolate headquarters to Hershey, Pa. and rename the combined company Hershey.