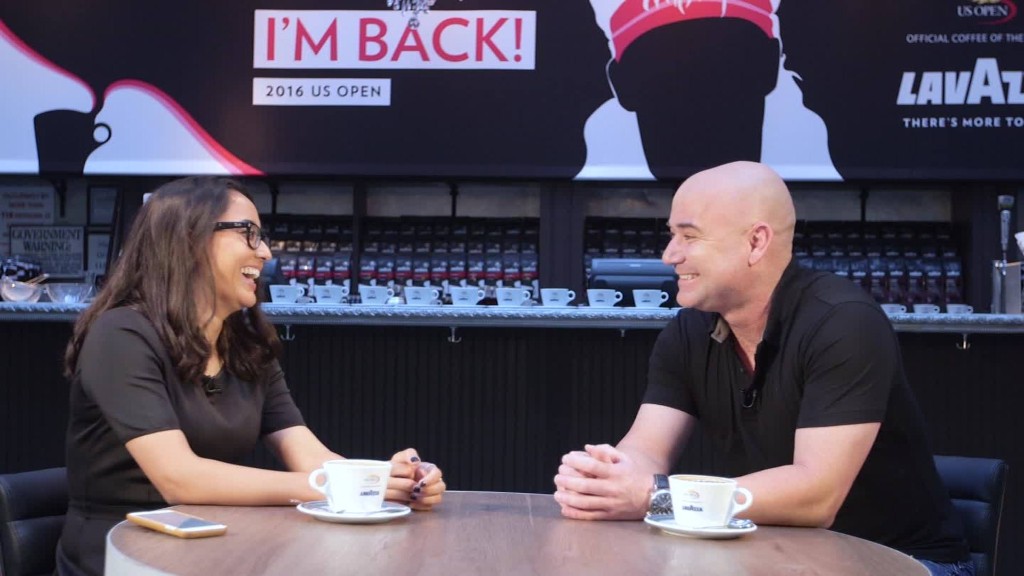 Andre Agassi has been retired for 10 years -- but a herd of 150 lookalikes are coming to the U.S. Open clad in mullets and neon, circa 1980.
The 150 "Agassi clones" are part of a stunt to promote Lavazza coffee and raise money for the Andre Agassi Foundation for Education.
Agassi doesn't mind being the butt of the joke.
"Any picture I see of me in those days I tend to burn or tear up, but nevertheless I think that was a time that we look back on kind of fondly in some respects," he told CNNMoney.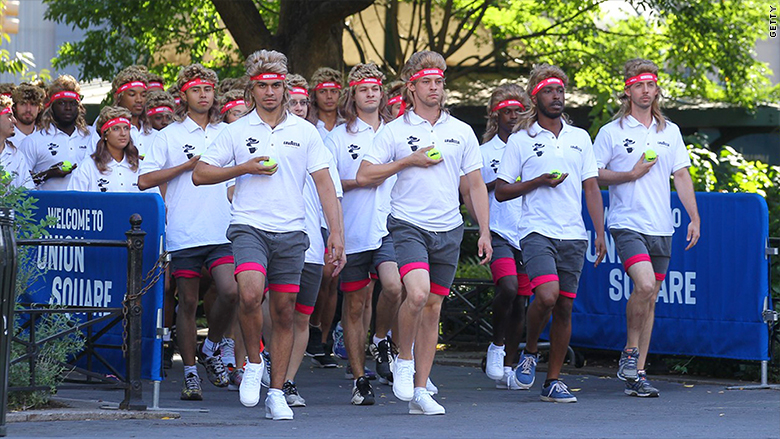 Agassi is Lavazza's new spokesperson, and as part of the agreement, Lavazza will donate $1 for every coffee drink sold at its U.S. Open cafes to the Andre Agassi Foundation for Education. The money will help provide financial aid to students at Agassi's charter school and help fund a summer college prep program.
Related: Coolest minimum wage job: Ball person at the U.S. Open
While he may cringe at the mullet now, Agassi is excited about announcing his new partnership at the U.S. Open.
"It's the place I grew up in front of," Agassi said. "I think New York not only watched me grow up, but they sort of helped me grow up. You stick those two things together it's a pretty special place for me."
Since leaving the game of tennis, Agassi has devoted himself to creating charter schools and trying to stress the importance of education.
Agassi said he wants to "focus on children that don't have choice in their life."
The tennis great explained that education was never much of a focus for him growing up.
"If I had to play psychologist on myself, I would say my lack of education plays a huge part in [my passion for it]," Agassi said. "I didn't have any choice in my life. It was always tennis, tennis, tennis the way I was raised."
The new partnership links Agassi's past with his future.
"It gives me a good excuse to stay connected with the game," he said, "and plus I love their coffee so maybe I can get a machine in my home now."