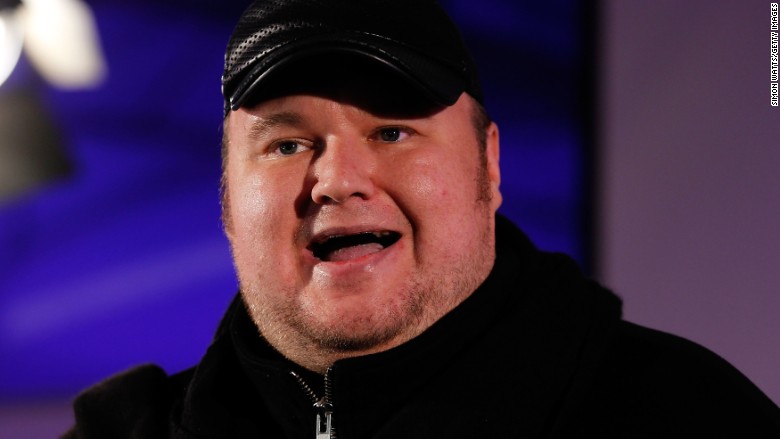 Internet mogul Kim Dotcom, who's wanted in the U.S. on criminal charges, has won permission for his court battle to be streamed online.
Dotcom is fighting extradition from New Zealand to the U.S., where he's accused of reproducing and distributing copyrighted content on a massive scale.
The New Zealand court hearing his appeal on Tuesday granted his request to have the proceedings live-streamed on YouTube.
"This is breaking new ground," Dotcom tweeted in response to the news. "New Zealand at the forefront of transparent justice!"
Dotcom has hired a cameraman to start filming the hearing from Wednesday onward. The online broadcast will be delayed by roughly 20 minutes in case any sensitive information is disclosed in court.
His lawyer, Ira Rothken, said the streaming will improve transparency in the judicial process. "This is an important public interest case," he told CNN. "It's important for people who can't make it to New Zealand."
Lawyers appearing on behalf the U.S. government had opposed the idea, arguing that material that might appear in the broadcast could prejudice potential jurors for any trial in the U.S., New Zealand media reported.
Dotcom is the millionaire founder of file-sharing site Megaupload, which was shut down by the U.S. government more than four years ago. He and some of his co-workers were arrested by New Zealand police acting in conjunction with U.S. authorities.
Related: New Zealand judge rules Kim Dotcom eligible for extradition
After years of legal wrangling, a court ruled in December that Dotcom and three of his former business associates could be sent to the U.S., where they face charges including conspiracy to commit racketeering and money laundering.
The four men have appealed the decision, and the current hearing is expected to last as long as six weeks.
Born in 1974 as Kim Schmitz in Germany, Dotcom has argued that Megaupload was simply a file-sharing website and that he shouldn't be blamed for what others were uploading to it.
On Tuesday, he appeared to be relishing the prospect of the appeal hearing broadcast.
"Let's have a live streaming party about the live streaming judgment," he tweeted.