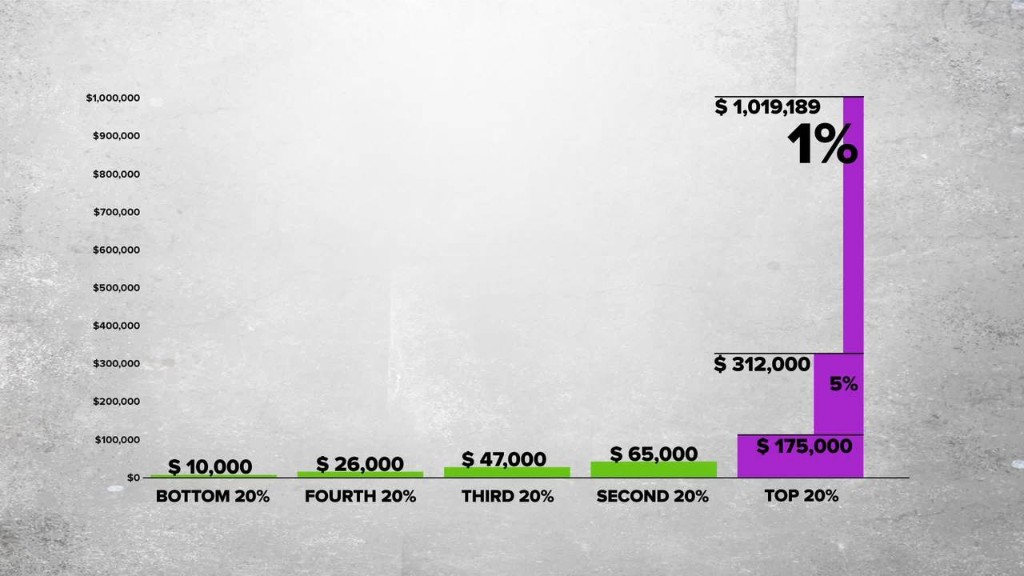 "The Establishment" is feeling the heat. Political and business elites are being caught up in a revolt against globalization and growing inequality of wealth and opportunity.
When the richest 1% own more than the remaining 99%, and where affordable housing, education and decent paying jobs are out of reach for so many people, this growing political trend is perhaps less surprising than the fact it took decades to materialize.
Throwing up trade barriers and walls at home, and doubling down on national self-sufficiency, however, are unlikely to solve the problem. The answer is a more inclusive global economy that expands opportunities and addresses the sources of risk and uncertainty, such as unsustainable energy policies or migrant pressures.
A better, fairer, and more managed version of globalization is likely to put the world and its politics back on a more optimistic path. And business must be the key partner to governments in rebooting the global operating model.
Related: The rich beat others on investments too
Most of the finance, innovation and entrepreneurship necessary for this task are to be found in the private sector. But companies and governments need help navigating their way to a future where political trust is restored and business can operate without becoming an object of suspicion and scorn.
The Sustainable Development Goals can provide the map. A set of 17 global objectives negotiated at the United Nations, and based on consultations with millions of people, the Global Goals aim to create a world that has eliminated poverty and reduced inequality by 2030.
They may not provide the crisp strategic direction a chief executive might seek, but the goals are gathering recognition as the best opportunity to ensure no one is sidelined by economic progress. No organization can tackle all the goals with equal priority; instead, each will focus on those most relevant to their own sector. It will, therefore, take a collective effort to put the world firmly on an entirely different path.
Related: How EpiPen came to symbolize corporate greed
There is a massive financial incentive for companies to do this. At the Business & Sustainable Development Commission, our early research shows that achieving the Global Goals has the potential to unleash trillions of dollars in new opportunities across major sectors such as energy, cities, food, agriculture, and health.
Business leaders have a choice: to pursue the current model, whose failures since the global financial crisis have become ever more evident, or jump the tracks to a new model of more equitable investment and economic growth.
But achieving the Global Goals will require business, government and society to work more closely together. And it requires a shared vision among investors and board members that goes far beyond quarterly earnings and other short term priorities that cramp the private sector.
It will take a new social contract between business, government and society to tackle the tremendous challenges the world faces: Labor and environmental standards must be met, human rights respected, and corruption vigorously resisted.
Related: EU hits Apple with $14 billion tax bill
Companies must also pay their fair share of taxes, be fully accountable for their actions, work with government to create jobs, and innovate to provide affordable, sustainable goods and services in health, housing, education, transport, energy and food.
Business leaders and globalization are on the defensive. These leaders now need the courage to become part of the answer, and not remain part of the problem. A better world needs better business, not business as usual.
Mark Malloch-Brown is a former United Nations Deputy Secretary General and chairman of the Business & Sustainable Development Commission. The opinions expressed in this commentary are solely those of the author.