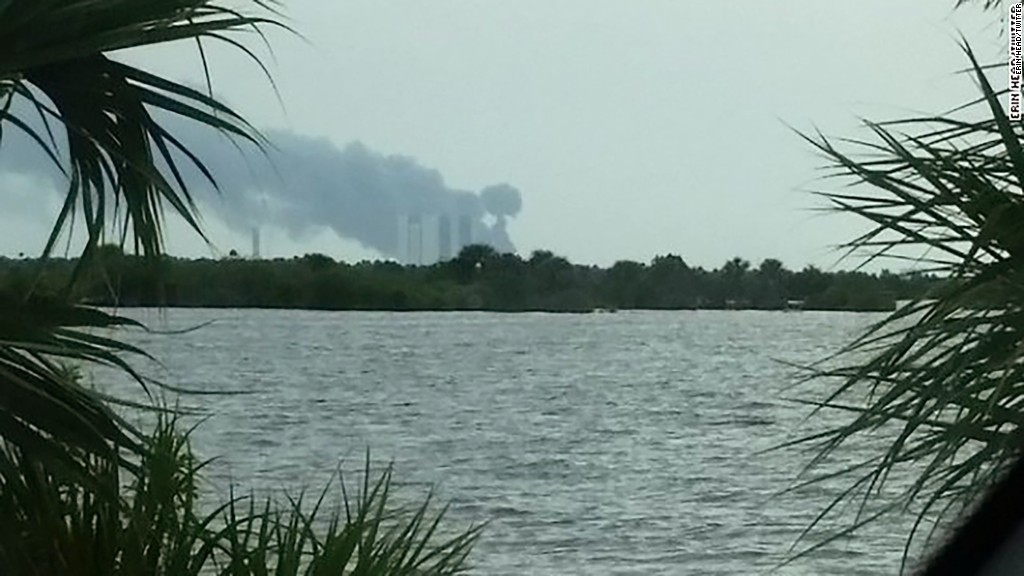 A SpaceX rocket exploded at its Cape Canaveral launch pad Thursday morning, destroying the rocket and the satellite it was due to launch on Saturday.
SpaceX said there were no injuries as a result of the explosion, which it described as an "anomaly." SpaceX CEO Elon Musk tweeted that the explosion happened while the rocket was being fueled, but that the cause of the blast is still unknown.
Related: SpaceX to launch recycled rocket for a discounted price
The rocket was carrying a satellite to be used by Facebook (FB) to bring internet access to Africa, the Middle East, and Europe.
Facebook is in a partnership with French satellite firm Eutelsat Communications. The satellite, called Amos 6, was owned by Israeli company Spacecom.
"I'm deeply disappointed to hear that SpaceX's launch failure destroyed our satellite," Facebook CEO Mark Zuckerberg wrote in a post while traveling in Africa. He added that the satellite "would have provided connectivity to so many entrepreneurs and everyone else across the continent."
Zuckerberg also said he has other technologies to help connect people. "We will keep working until everyone has the opportunities this satellite would have provided," he wrote.
The blast, which took place at 9:07 am, was a series of explosions that lasted for more than four minutes. Launch Complex 40, where the blast occurred, is an Air Force facility which has been leased to SpaceX. The company has launched 25 rockets from the site since 2010. Its rockets have carried supplies to the International Space Station as well as satellites.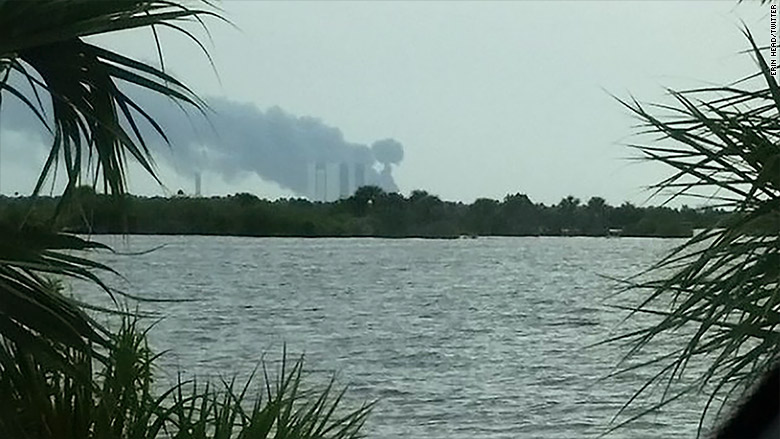 Even before Thursday's explosion, SpaceX had contracted with NASA to use a different launch pad at Cape Canaveral for future launches. That new launch pad, Launch Complex 39A, had previously been used for space shuttle launches. SpaceX has been working to upgrade that facility.
NASA's facilities at Cape Canaveral were not damaged by the blast and none of the planned NASA flights have been affected. There is an Atlas V rocket already in place on the adjacent Launch Complex 41, which is scheduled to launch in a week. That rocket is slated to land a probe on a nearby asteroid and return a sample of the asteroid to Earth for further study.
SpaceX is trying to change the economics of space flight by developing rockets that land upright after launch and can then be reused. It has yet to carry any people into space, though it has won a contract from NASA to carry American astronauts to the space station in the future. SpaceX had been expected to receive flight readiness certification from NASA for those manned flights by late 2017.
"It is too early to know what impacts there would be (with the manned flights) and it would be inappropriate to speculate at this time," said Kennedy Space Center spokeswoman Stephanie Martin. NASA remains confident in its commercial partners, including SpaceX, she said.
Related: Musk - SpaceX could take humans to Mars by 2025
Musk, who also is CEO of electric car maker Tesla (TSLA), has said he hopes the company will be able to take people to Mars as soon as 2025.
But amid these ambitious plans, the company has also suffered setbacks. A rocket exploded during a launch in June of 2015 on one of its ISS supply missions. It was later determined that a strut that held a helium tank in place had failed, causing the explosion.
It has also lost several rockets when it tried to land them upright on an ocean platform at the end of a flight.
The explosion shook up the people working in the space industry around Cape Canaveral.
At Shuttles Restaurant and Bar, a Merritt Island landmark whose tagline is "Where astronauts have been lunching for over 30 years," owner Darren Dobson said SpaceX is important to the area. "I hope they can power through this," he said.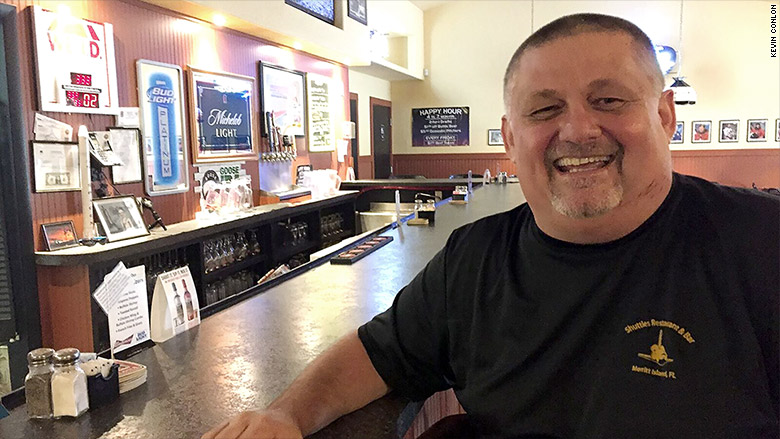 Nancy Risola, a waitress at Shuttles, said the explosion was all the talk of Thursday's busy lunch hour crowd.
"It's always scary when this stuff happens," she said. "I got a lot of friends and customers who work over there."
-- CNN's Kevin Conlon contributed to this report.