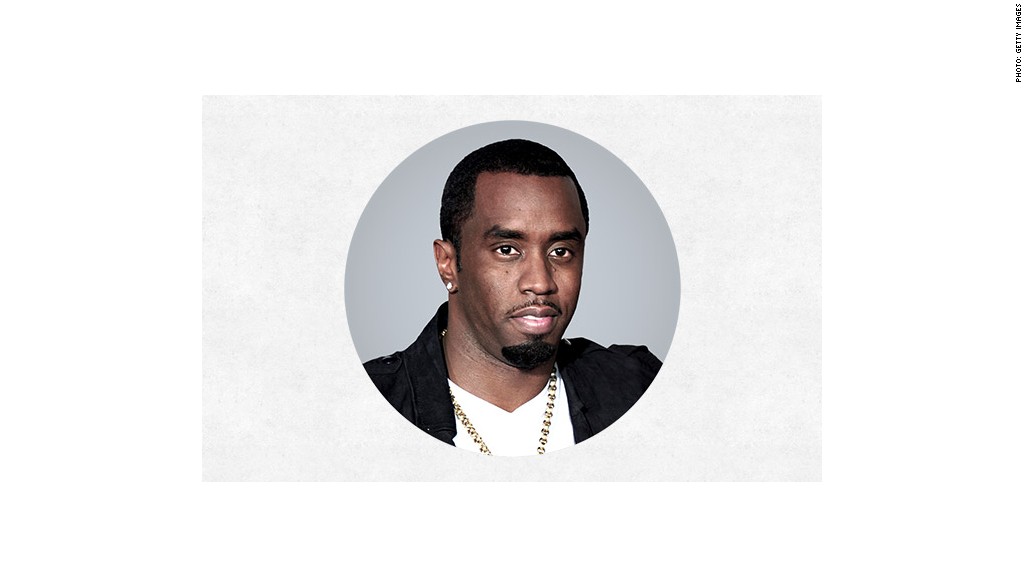 Sean "Diddy" Combs is not surprised by his success.
"When I was growing up I really felt that I would be somebody," Combs told CNNMoney this week. "I felt like I wanted to come and shake up the world. I wasn't really surprised when I had reached a certain amount of success through hard work."
Combs, 46, tops Forbes' list of the wealthiest rappers with a staggering $750 million fortune. He's made that money in ways that go way past music. Combs' clothing line, Sean John, which he started in 1998, brings in a reported $525 million a year in revenue. He has a deal with Ciroc Vodka that pays him a hefty portion of its profits.
And those are only some of the businesses he has a hand in. Also part of his portfolio: Revolt Films and Revolt Media & TV, which launched in 2013; Bad Boy Worldwide Entertainment; Combs Wine & Spirits; AQUAhydrate and a marketing and advertising firm, The Blue Flame Agency.
Related Link: Sean "Diddy" Combs rings NYSE Closing Bell
Combs credits his drive largely to his mother's influence. "I would say the biggest mentor in my life has to be my mother," he said. "I know it's like a cliché answer, but that's just honestly who has been my biggest mentor."
He went on to tell a story from his childhood that changed his life forever. "One day I asked my mother for a pair of sneakers and she almost started to cry," he said. "My hustle was born. I never wanted to see her face like that again."
He immediately went out and got a paper route and that, he said, is when a "light bulb went off" for him.
"I called one of the guys that was going off to college and told him I'd deliver his papers for him while he's off and send him half the money," he said. "He accepted it and then I franchised it out and by the time I was 14. My mother didn't have to have that look on her face anymore."
Just this week Combs unveiled his latest Ciroc campaign, "Let's Get It," featuring DJ Khaled and French Montana, in an attempt to reach the millennial generation. "I think that's in the millennial spirit and I think that's what I represent and Cîroc represents," he said. "I love the campaign, because it tells the history of how myself and DJ Khaled and French Montana, how we came from humble beginnings and what it took for us to get to this point."
On top of innate hustle, the Harlem-born entrepreneur also realizes the importance of education. Earlier this week he attended the opening of Capital Preparatory Charter School in Harlem, New York, a school he co-founded. The school currently has 176 students in the sixth and seventh grades with plans to expand.
"Growing up as an entrepreneur, I thought everybody was like me, so I just wanted everybody to go as hard as me," Combs said. "When you are a leader, you have to learn that everybody's not like you and you have to figure out a way to motivate them."