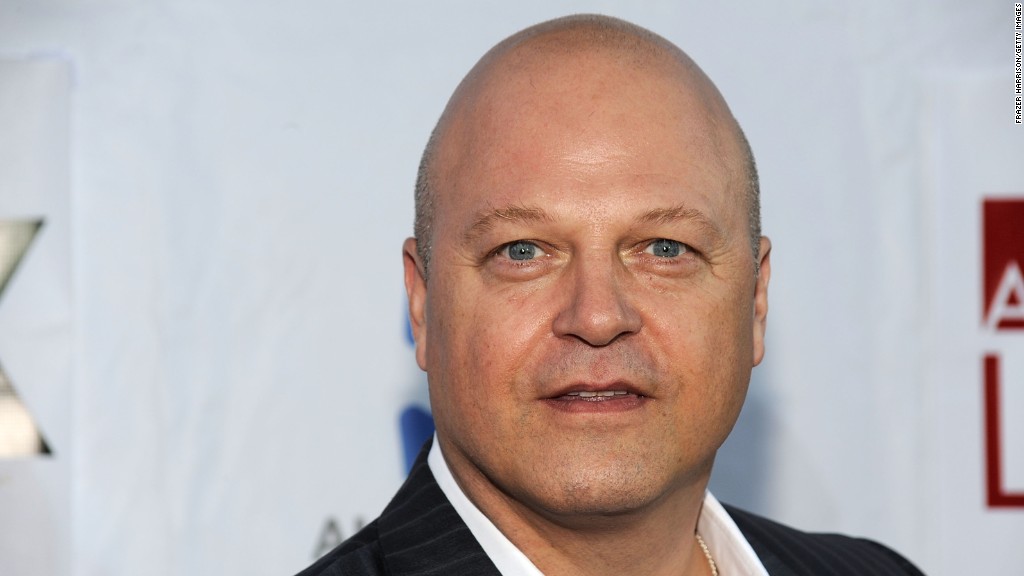 You know him as the good cop in "The Commish," the bad cop in "The Shield" and the new cop in "Gotham."
For his latest role, Michael Chiklis is trading in a badge for a microphone -- releasing his debut solo record "Influence" on September 16th.
"I've always felt that music was just the opposite side of the same coin as acting," Chiklis told CNN.
His dad was a jazz aficionado and the sounds of the Rat Pack filled their home.
"Frank Sinatra could do it all," Chiklis recounts. "I thought it was a natural because I was always a musician and I was always an actor."
Chiklis is a proven talent in front of the camera. His portrayal of Vic Mackey in "The Shield" won him an Emmy and Golden Globe.
The roles kept coming: The Thing in Fantastic Four, Jim Powell in No Ordinary Family and cast member in American Horror Story.
The acting gigs, a wife and two daughters meant music would have to wait.
But now his kids are older and his career is on solid footing -- so it's time to sing.
He wrote a bunch of tracks and converted a big chunk of his L.A. home into a recording studio with fancy drum sets and dozens of guitars.
"There's been a number of actors, let's face it, who have put out records that aren't very good," Chiklis says, arguing that his recipe works better. "At the end of the day, listen to the music. If you don't like it, OK, it's subjective. But don't dismiss it out of hand. You need to listen to it."
The music on the record rocks -- old school style.
That's because theatrical bands of the '70s and '80s like Led Zeppelin, Queen and Yes were big influences on him. Bruce Springsteen, too.
"I have this theory about music," Chiklis says. "Whatever you listened to between the ages of 13 and 18, that's your root. That's what you love. I'm going to go back to root and bring it into this decade, and what I'm proudest about is that it doesn't sound like anybody, per se, any of these influences. It sounds like me."
One of the most powerful tracks on the album is called "My Gun."
In true Chiklis fashion, the song marries acting with music. The result is chilling.
Chiklis wrote the song in an off signature. "It's meant to evoke a feeling of uneasiness," he says.
He goes into character as a deranged man who is about to go on a shooting spree.
"Voices in my head/Tell me to shoot dead/Don't try and take away my gun, tonight."
The lyrics were born out of what Chiklis describes as "frustration at the intransigence of the country that we see this epidemic of both mental illness and gun violence." He argues that they are heavily correlated and in desperate need of a solution.
"I want the adults to come into the room and start to talk about this. What are willing to do to change the equation?"
But Chiklis acknowledges that he worries violent onscreen characters, like his portrayal of Vic Mackey, have played a role in violence we see today.
"I have tremendous trepidation about that. I think sometimes, 'Have I contributed to the problem?' I'm very aware of this. What I always hoped to do, particularly in a show like 'The Shield,' was to not aggrandize or glamorize that, but to make it as repellent as it is."
"Unfortunately, I think guns are a lot like cigarettes. They look cool and they have an allure. People want to pose with them and they make you feel powerful. But it's a weapon."
So, too, is the power of music. And "Influence" compels you to unwind as much as it encourages you to think.
"I feel very, very confident about the music," Chiklis says. "Anybody who's a lover of rock n' roll will dig this album."