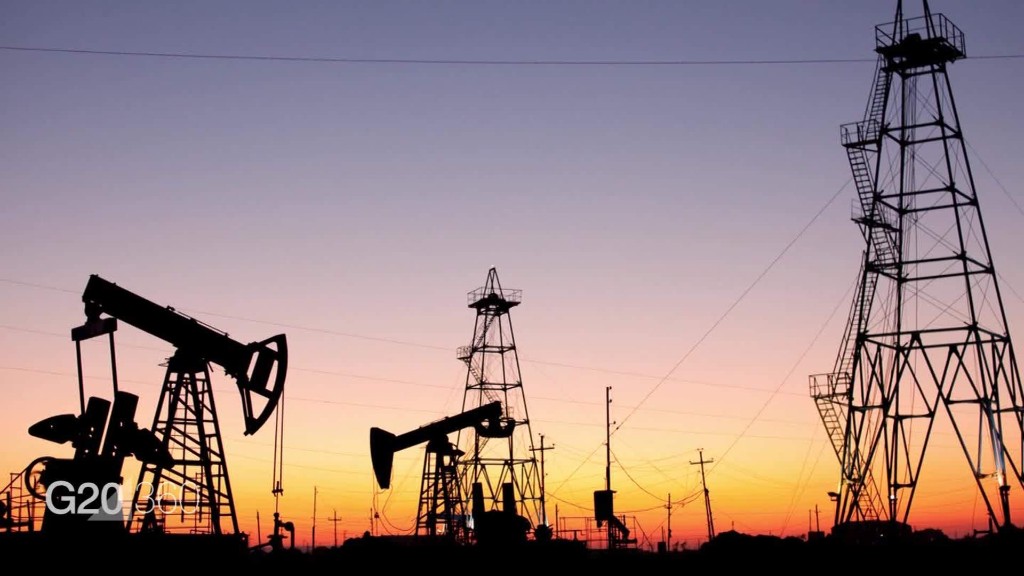 It looks like major oil producers might finally be ready to play nice.
Saudi Arabia and Russia have signed an agreement aimed at stabilizing the oil market, according to state-owned Russian news agency TASS.
The two countries have pledged to set up a working group, along with other measures aimed at supporting a market that has been rocked by an epic price collapse since 2014.
Oil prices gained 3% early Monday but a lack of detail in the announcement saw the rally fade later in the day.
The agreement was announced on the sidelines of the G20 summit in Hangzhou, China. It should help set the agenda for an informal meeting between OPEC and other producing nations later this month in Algeria.
Closer collaboration between the world's top two exporters of crude oil may stoke hopes that OPEC and other big producers will agree to freeze production. The idea is that an output cap will help put a floor under prices, which have risen from $26 per barrel in February to $45 but are still down more than 50% since 2014.
Related: Oklahoma earthquake and oil drilling: What we know
Critics say any freeze would be mostly symbolic -- OPEC is pumping more oil than ever before, and freezing production at extremely high levels wouldn't really help fix an oversupplied market.
Oil prices have bounced before on similar hopes, only for them to be dashed. The most recent attempt to freeze production in April failed spectacularly.
The lack of cooperation in the face of a two-year price collapse reflects a schism within OPEC between its biggest member -- Saudi Arabia -- and Iran, which is increasing production after years of international sanctions.
It was not immediately clear on Monday how Iran would react to the agreement between Russia and Saudi Arabia.
Russia is not a member of OPEC, but it could send a representative to the meeting in Algeria later this month.
Related: OPEC shatters oil production records
Saudi Arabia has been leading the OPEC strategy of produce or bust to defend its market share. The kingdom pumped 10.5 million barrels per day in July, up by 30,000 from June and a new record. Iraq, Iran and the United Arab Emirates also boosted their output, compensating for shrinking production from embattled OPEC members Nigeria and Venezuela.
Meanwhile, there are signs that U.S. shale companies are also drilling more. If prices rise further, that trend is likely to continue.
-- Matt Egan contributed reporting.